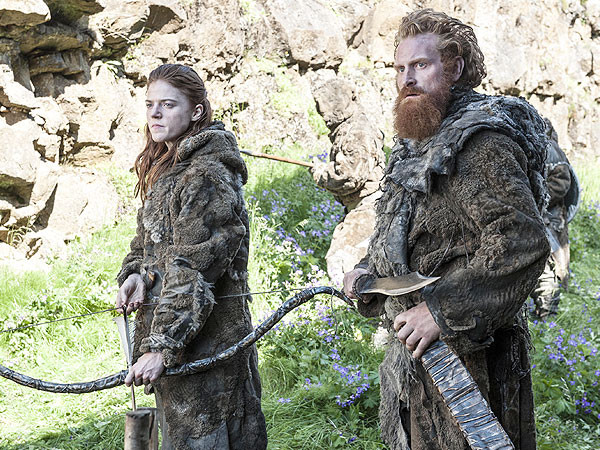 Game of Thrones star Rose Leslie has revealed that her sex scenes with co-star Kit Harington were "weird".
The flame-haired actress, who played Ygritte on HBO's hit show, said she struggled to film her character's romp with Jon Snow (Harington) because it was her first time.
"It was my first sex scene that I've ever done and it was weird, but I felt that it was important for the characters and the audience to get to see just how much they have fallen in love," she told People magazine.
"We got to see them in their own little world with no outside interests or power plays or nasty surprises. It was just two characters finally getting together,"
Leslie, who previously worked on Downton Abbey, also killed off any hope that Ygritte's on-screen romance with Jon Snow may have spilled over into the real world by confirming that they are just friends.
She said: "Kit is a lovely and funny man, and a dear friend. We had known each other before we started working together on Game of Thrones.
"It was always such a privilege to be working opposite him and such a blessing that we get on in real life because it made our characters more believable."
Spoiler Alert
Following Ygritte's demise on the last episode of the drama , Leslie said one of the best things about working on the show was 'becoming one of the boys'.
"I got to work with some amazing actors and there was always a lot of fun off-camera in between takes. I like to have fun and joke around."
Game of Thrones season 5 will premiere on HBO during Spring next year.