Nobody is better qualified to identify an opportunity combining blockchain and the world of gaming than Brock Pierce. He is chairman of the Bitcoin Foundation and a co-founder and managing partner of venture capital firm Blockchain Capital. In the past he has established a string of companies involved in digital assets within the gaming world, such as Internet Gaming Entertainment in 2001 and Zam in 2003. By 2005 it was estimated that IGE accounted for 50% of the massive multiplayer online (MMO) currency trading market in the US, which was then estimated at about $500m in annual volume.
Parts one and two in this series of articles on gaming in the blockchain age focused on new technologies like Ethereum and trail blazing companies like FreeMyVunk, Spells of Genesis, Ownage and AvatarTrader.
Silicon Valley VC Blockchain Capital is a seasoned investor in Bitcoin and blockchain technology and is poised to make its 45th investment in that field. So is Pierce thinking about making a return to gaming?
"I'm still in the digital assets and online gaming world; still doing over a billion dollars a year in the business today," he points out. "If you take an existing game like World of Warcraft, for example; if you want to exchange an item inside of that game, they have a pretty good mechanism by which you can do that.
"The idea of creating a certificate and a token to represent that asset and transferring it isn't really needed because the game is built around a centralised architecture. So I'm not sure what the benefit [of a decentralised blockchain powered marketplace] is to an existing game. But I do think that there are some interesting opportunities here in the future for games to be built from the ground up with this type of architecture in mind.
"What if I could take that asset from one gaming world to another? That's really where something like the blockchain would be important; if you wanted the ability to be able to take assets from one sort of gaming environment to another. Interoperability between worlds - that's an area where this type of technology would be a great benefit."
Special edition in-game items can appreciate in value and provide a use case for tokenised trading, but for the most part digital assets and online games are always depreciating rapidly, Pierce pointed out. He said Second Life is illustrative of a persistent world where the game company has given the users property rights in those assets , and might provide clues to blockchain use cases in the future. Aside from the case of highly scarce items, the only time gamers see any increase in the price of asset is right before a new expansion pack for instance. Once players have consumed all the content, they are playing less frequently, then new content comes out and players funnel back into the game and all of a sudden they need assets leading to a temporary sort of step up in value.
"If you think about it, it requires a lot of effort and time and energy to make money in the real world, and if they made games equally as difficult to make money in, people wouldn't play them. So they are generally designed to be hyper-inflationary because that's more fun," noted Pierce.
Reiterating the importance of an interoperable gaming universe, Pierce said: "I'm expecting that someone is going to do something very interesting in this area. And I expect I will end up investing in this area at some point, considering my background. I just haven't seen the right data point that has told me - okay here's how it's going to work, here's what the opportunity really is, not theoretically, and this is the right team to execute on it.

"I'm just a little reluctant until I see that proof-point. I mean where a blockchain can add the most value and it's value that you really need, cause you are adding a layer of complexity to the project that may not be needed - you are making a game at the end of the day. Is it going to reduce the cost of developing the game, or is it going to increase the cost of developing the game? is it going to cause users to like your game more or less? Again interoperabilty between game worlds makes a lot of sense."
Pierce said games designed where assets appreciate in value and where those assets can live independently of the game and be transferable from place to place, "requires games companies to want to play nicely together. Now why would they want to do that? If you think about it from the game company's perspective, they don't want your assets to leave the game. Their entire goal is to trap you inside of that garden and create disincentives for you to leave because they want you to play their game and spend more money on their game.
Games companies are highly adept at manipulating their economies. They use mathematical models to ensure players get the most fun possible out of using up their assets. These companies want to retain control over their economies. They are constantly meddling with them, manipulating them, increasing the inflation or reducing the deflation, said Pierce.
The siloed nature of the gaming multiverse and the disconnected concept of fundamental ownership of digital assets therein, has driven players to places like eBay, for example, to trade virtual goods. It also seems an obvious place to use a blockchain system of value transfer of those assets.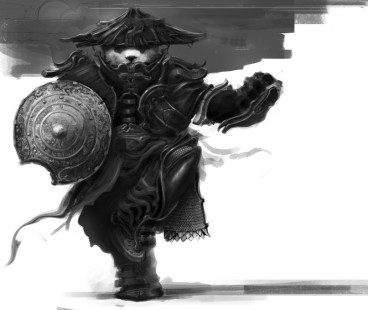 Pierce said: "I ran a very big business doing this. And eventually Blizzard [the company that owns the World of Warcraft series among many others] decided to incorporate this into the game itself so you didn't have to go to eBay. Now Blizzard eventually shut that down. Do you know why? . . . I'm not sure this has ever been reported before. This might be the first time that anyone has given a real answer. The reason why is that it was too successful.
"It was too successful and it caused their players to consume all of the content in the expansion and subsequent expansions so quickly that they couldn't make content fast enough to support that type of activity.
"Blizzard decided it was better if that activity was outside of the game and you created a lot of friction and you had to go to eBay, because it reduced the amount of people doing it. They decided the benefit they got from enabling it - even capturing the revenue from it - did not justify it, because the cost and the time it took them to create the content made it unsustainable."