Top blockchain and fintech movers and shakers to watch in 2016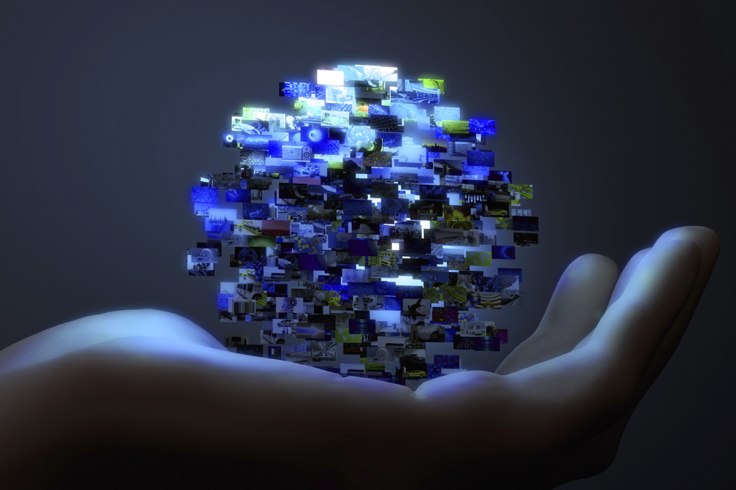 More enthusiasm than ever before has accompanied a swathe of fintech predictions for 2016. There is probably no single figure for how much money is being pumped into financial startups now, but it amounts to many billions of pounds (although it's still just a fraction of banks' legacy IT expenditure we are told). The choices below err heavily on the side of blockchain technologies which are expected to account for a relatively large share of capital, and which have the potential to be highly disruptive.
FreeMyVunk
My list of movers and shakers for 2016 kicks off with a gaming company called FreeMyVunk. But gaming isn't fintech, you say. Wrong. FreeMyVunk is a platform that uses blockchain technology to create a transparent and legitimate secondary market for all the stuff that has value in-game. Bear in mind, it's not uncommon for some special edition of a particular sword or gun to change hands for hundreds of dollars. The Club Neverdie space station from Entropia Universe sold for $635,000!
Tyler Smith, co-founder FreeMyVunk told IBTimes UK: "Anyone who has ever played a video game and has thought to themselves 'wouldn't it be nice if I could trade my World of Warcraft DoomHammer which I don't use anymore for my friend's Galil in Call of Duty: Black Ops', knows the frustration of being told they own something, but not having control of their virtual property.
"The FreeMyVunk Movement is going to change that and enable gamers to trade their VUNK (virtual junk) in a provably fair, transparent and trustless way directly from their digital game wallets. No more will gamers have to lurk around shady forums and risk being banished from their beloved game or having their Paypal account frozen for unauthorised trades."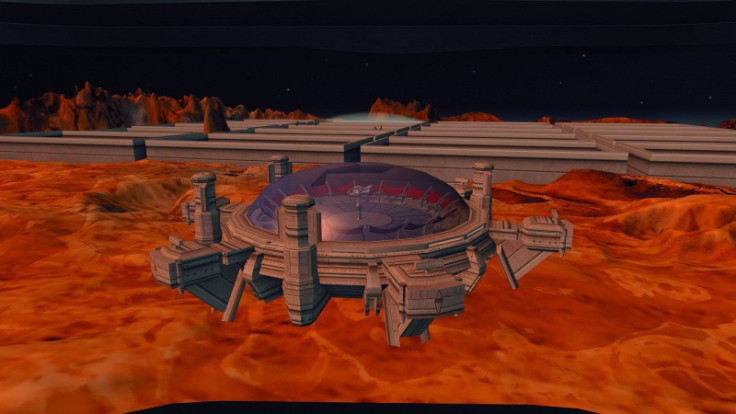 Provenance and Skuchain
Another interesting use of blockchains involves supply chains. Two companies bringing blockchains to supply chains, from quite different angles, are Provenance and Skuchain.
Provenance, based in London, is run by computer science PhD Jessi Baker. As the name suggests, Provenance seeks to demonstrate to anyone that goods are what they say they are, and are sustainably and responsibly sourced. The company's latest white paper included contribution from Ethereum CTO Gavin Wood. Baker told IBTimes UK in an interview to be published soon that the company is making an announcement in Q1 involving some very well-known retail groups.
Mountain View-based Skuchain, by contrast, is looking at optimising the heavy duty end of supply chains, using blockchains to unlock hundreds of billions locked up in letters of credit and other arcane and extortionate methods of prefunding global trade. Travis Giggy, head of international markets at Skuchain told IBTimes UK: "We think the blockchain is going to enable new kinds of commerce that are rarely seen in today's world outside of fully integrated companies like Apple. In five years we will see an emergence of what we call 'collaborative commerce'." Again, a full interview with big ticket announcements is forthcoming.
ShoCard, Tradle and Stampery
Identity and notary services on the blockchain are another red hot area. There are many interesting and innovative companies working in the space. For example, Palo Alto-based ShoCard is using Bitcoin and PKI to produce easy to use smartphone identity. Startup Bootcamp finalist Tradle is using the blockchain specifically for KYC and is known to be in talks with some big UK and European banks.
Stampery, based out of Madrid and San Francisco, uses the Bitcoin blockchain to do notarising, creating a hash of documents and then the OP_RETURN field within Bitcoin script to link data to the blockchain. Daniele Levi, CEO of Stampery, told IBTimes UK there were three types of users emerging – lawyers looking to certify documents, creatives using it to establish rights ownership, and businesses generating prior art of their intellectual property.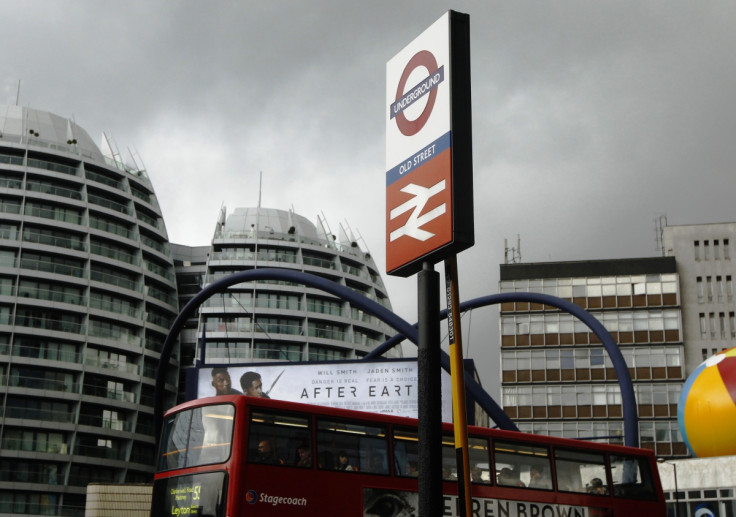 Bitnation
Perhaps most audacious of all the blockchain identity and notarising services is Bitnation, run by Susan Templehof. Recently Bitnation announced a deal with the Estonian government which gives the service some sovereign clout from arguably the most advanced digital nation on the planet. And earlier in the year, Bitnation said it was giving blockchain IDs to refugees with a view to providing unbanked arrivals with bitcoin debit cards.
Regarding notary services on the blockchain, Templehof pointed out that in some jurisdictions, gay marriage is banned. "But the blockchain doesn't give a s**t about that," she said. Regarding the refugee crisis, Templehof said: "Bitnation's ultimate goal is to remove the most criminal part of our legacy systems – borders." We wish her all the best in 2016.
Clearmatics
In the world of high fintech, London-based Clearmatics, which is focused on clearing and settlement of OTC markets, has had a good year. Clearmatics completed its first round of funding in late November which included hedge fund Tellurain Capital and Route 66 Ventures.
The company also teamed up with UBS in September to help develop a digital coin to settle trades and make cross-border payments. The fact that Clearmatics' CEO Robert Sams hasn't been recruited by the R3 group yet is probably testimony to the firm's busy agenda for 2016.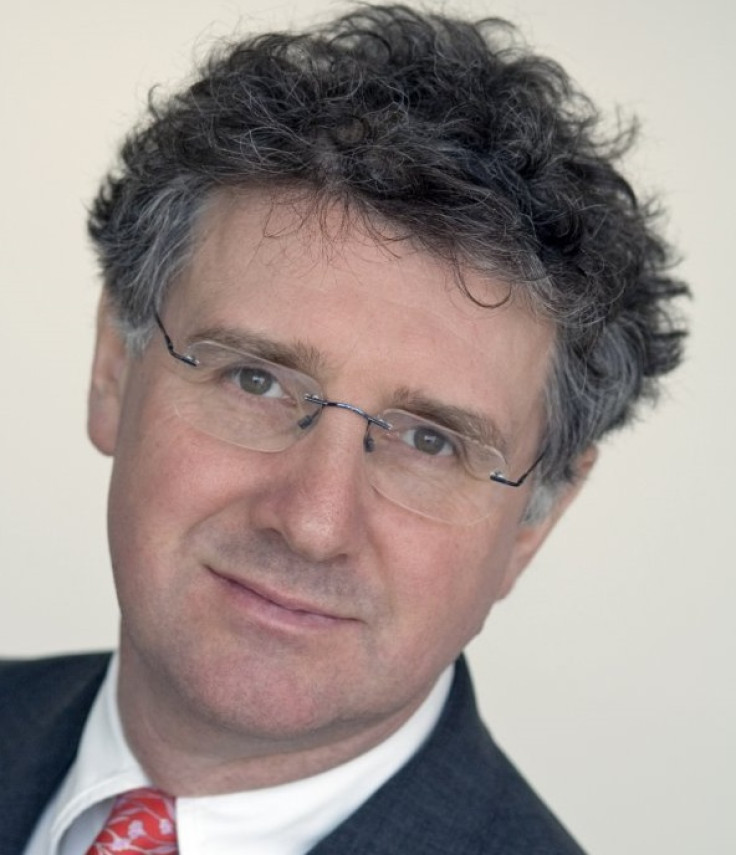 Fintech veteran Peter Randall is head of SETL
SETL
Also in the UK SETL, the blockchain trading platform announced it had appointed former executive director of the Bank of England Sir David Walker as its new chairman. Sir David has also served as chairman of Barclays, Morgan Stanley International and the Securities and Investment Board. SETL CEO Peter Randall, a veteran when it comes to creating highly successful digital trading platforms, recently announced the system is now capable of processing one billion transactions per day.
Credits
Blockchain builders Credits is close to rolling out a KYC/identity platform with the Isle of Man government, and recently announced it is part of the Linux Foundation blockchain standards group. The Credits team have some big announcements slated for early in 2016.
Loot
Away from blockchains, Loot, the student wallet, is set for a great year ahead. Founder Ollie Purdue said while he was a student he found money management apps hard to use and clunky, and decided to create his own. He managed to raise £200,000 on just the strength of his idea.
Walnut Algorithms
Machine learning is a hugely important area which is growing fast within finance. Since British AI company DeepMind Technologies was acquired by Google in 2014, financials like Bridgewater Associates and Highbridge Capital have been tapping innovations in big data using techniques previously confined to universities.
Another cool Startup Bootcamp finalist is Walnut Algorithms, based in Paris (the spiritual home of hedge fund quants apparently). Walnut's Kevin Lourd said: "In the last few years new techniques within machine learning have started to work very well. Researchers in deep learning have managed to beat past performances in a lot of fields."
JustPark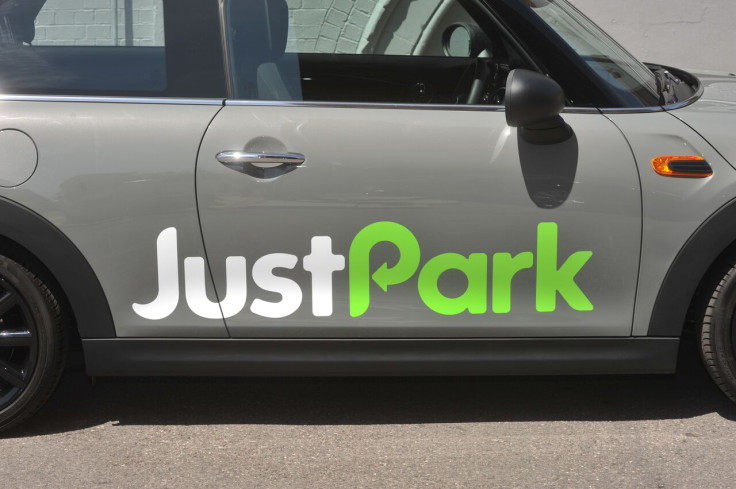 JustPark raised £3.7m in equity crowdfunding
Another great company – and UK-based – is JustPark, which connects drivers with vacant spaces either in the driveways of people's homes, in under-used carparks, churches, small businesses, you name it. JustPark achieved the UK's largest ever crowdfunding at £3.7m, as almost 3,000 customers invested in the company.
Alex Stephany, CEO of JustPark is an expert on the sharing economy and the author of The Business of Sharing. He said: "We use the space that we already have and the hardware most of us carry around in our pockets – a smartphone."
Slock.it
Last and maybe most interesting of all is a company that combines the internet of things with commerce via Ethereum – Slock.it. The digital locking system can be controlled by a smart contract on the blockchain, making it the first autonomous lock you can open with money.
Christoph Jentzsch, founder of Slock.it, said the technology has a vast array of uses. As well as houses and apartments, it can be applied to cars, bikes, padlocks, or even having a locker to store anything you might want to sell - the list goes on. Current smart locks available on the market can only be shared among friends and trusted people, but Slock.it allows locks to be shared with strangers.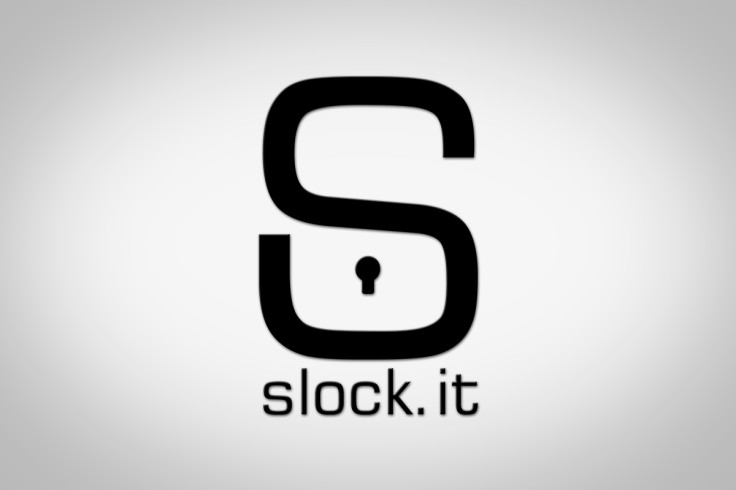 Slock
The company was officially debuted at Ethereum's DevCon1 in November and the technology has just been put on the table. Not only is Slock.it technology a new paradigm, the company itself is blazing a trail on Ethereum as a democratic autonomous organisation (DAO).
Ethereum lead designer Alex Van de Sande said of slock.it: "It's a company that makes door locks that can rent themselves. This is not a door lock that connects to the internet and uses a service like airbnb to get a credit card etc. The lock itself has a wallet, rents itself using digital money and sends funds to the parent company.
"The company itself is a digital company: this is not a 'virtual' company registered in Delaware with a branch in Ireland and offices on San Francisco. It's an actual digital company that only exists on the internet. And they are funding themselves via the blockchain. Not using VCs, not using tech enthusiasts' funds, not using a big company like Alphabet. They are overstepping all that by selling their digital shares of a digital company directly using the blockchain."
© Copyright IBTimes 2023. All rights reserved.