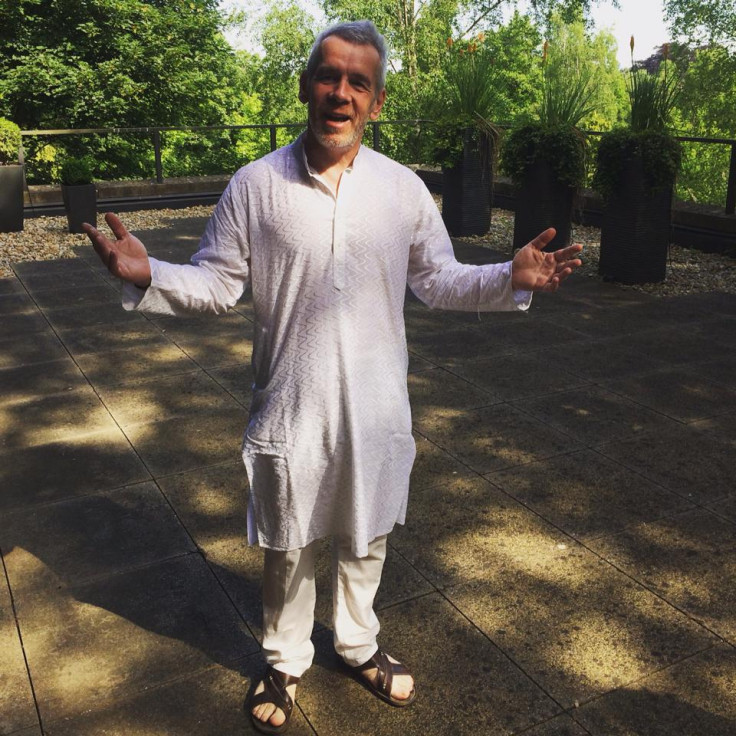 He was not born on Krypton but in 19th century India; he walked around in a loincloth, no cape or hoodies for him; neither did he sling a web - the only thing he ever spun was yarn on a spinning wheel. Yet this man, Mohandas Karamchand Gandhi, was no less a hero, having brought the mighty British Empire to heel without so much as raising his walking stick in anger.
In another part of the world and in another century, Jason Quinn grew up absolutely in awe of super-heroes. Donning a cloak and mask, he raced on the streets of Leeds, along with his friends, tackling imaginary crime. "Crime levels dropped dramatically in Leeds when we were on patrol, I can tell you," he says.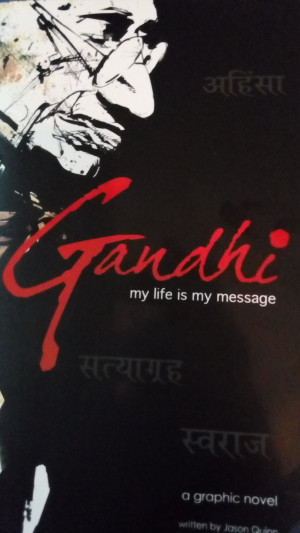 As an adult, when he turned a writer of real-life heroes and fictional super-heroes, Quinn put his earlier training as an actor to good use. He got into the mind of his characters by living them until he finished his books. So, when he was in New Delhi, working as content head at Campfire Graphic Novels, into a loincloth he went, giving up all non-vegetarian food and listening solely to bhajans to write his book on Gandhi. The result was a graphic novel, Gandhi: My Life Is My Message.
"I didn't want to just write an empty book about how great he was. I wanted to show a real person – what made him laugh, or cry; was he perfect? Did he have faults?" Quinn says in an email interaction with IBTimes UK.
This man revered as the father of a nation, did he have faults? "Of course he did have faults but rather than letting these detract from his reputation, I think they enhance it," says Quinn. He wanted to show Gandhi as a multi-faceted human rather than a one-sided hero. Besides, "it is easier to identify with people who have flaws rather than some unattainable enlightened being".
While he delved into the more human faults of Gandhi, he felt no need to explore the darker aspects of his life or his sexuality that some writers are keen on focusing. "I don't like this need people have to tear down heroes. We need heroes, now more than ever and what those heroes get up to in the privacy of their bedroom is not our business," Quinn says.
Instead, Quinn's Gandhi is not just the apostle of peace that the world has heard of. He is also a son, husband and father, with his own misgivings and doubts, and a great sense of humour. We see him fight his inner demons with just as much single-minded devotion as he fought the external enemy, and just as gently.
Richard Attenborough's film
While tomes have been written about the man and his philosophy, it is Richard Attenborough's eponymous film of 1982 that acquainted Gandhi to a great many people. But Quinn, even at the cost of appearing conceited, thinks his graphic novel has a slight advantage over the film. "The movie was great and Ben Kingsley was fantastic, but for people not acquainted with Gandhi's life you don't leave the movie knowing him. You have no idea what he was doing in South Africa. You know he liked peace and was against violence but you didn't really understand him."
So his book tries to fill in the gaps by showing why Gandhi was in South Africa and the numerous influences in his life that led him from being a timid and painfully shy boy to becoming the Mahatma. Condensing Gandhi's life and the essence of his philosophy into 200 pages of neat speech bubbles was no easy task, but well worth the challenge.
Quinn's love affair with larger-than-life characters continues. He's moved back to England from New Delhi and is now editor at Panini, Turnbridge Wells, chasing the adventures of Doctor Who. He's discarded the loincloth for more comfortable clothing and is quite relieved at that ("It is a bit chilly here in England.") but has stuck to the vegetarian diet. And yes, when he gets angry once in a while, he asks himself what Gandhi would have done in the situation and it calms him sometimes. Other times, he just shrugs and says 'well I am not Gandhi,' and goes ahead and loses his temper anyway.