Mahatma Gandhi assassination anniversary: 10 facts about Indian Independence Movement leader
Gandhi is considered by many Indians as the father of the nation
On 30 January 1948, shots rang out in New Delhi that plunged India into silence. Mahatma Gandhi, the leader of the Indian Independence Movement and the forefather of the philosophy of non-violent civil disobedience, had been assassinated by Nathuram Godse.
Mohandas Karamchand Gandhi, better known as Mahatma, led the fight for India's independence from British rule, based on peaceful protest. Yet India's Father of the Nation was a complex figure, only advocating full independence from the British Empire in 1919.
On the anniversary of his assassination, IBTimes UK looks at some lesser-known facts about Gandhi:
1. Gandhi supported Britain during the First World War. In 1918, he joined a government campaign for Indians to volunteer for the British Army.
2. Until 1918, he was an admirer of the British Empire and only came to advocate full independence after the Amritsar Massacre of 1919. At the event, Gurkha soldiers commanded by General Reginald Dyer killed more than 370 Indian demonstrators. After the massacre, Gandhi's views changed and he decided India must achieve full independence, leading the mass protests of 1919-22 and the Salt March of 1930.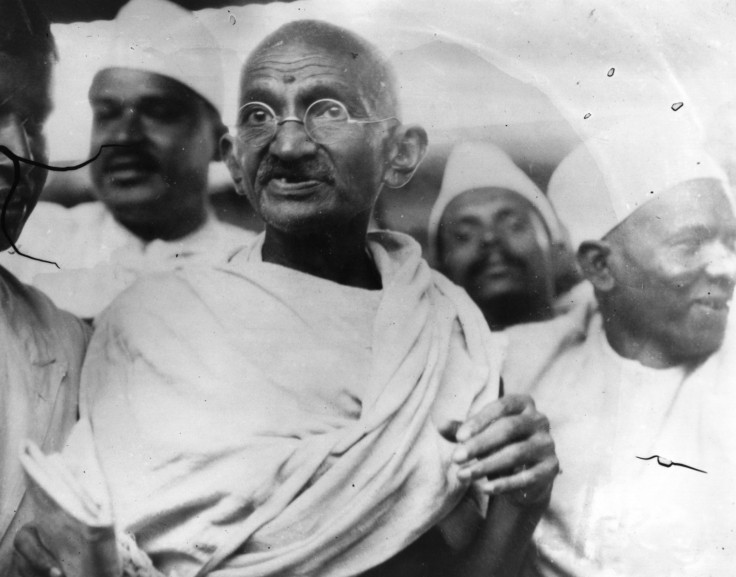 3. Gandhi was nominated for the Nobel Peace prize five times and the Nobel Committee has publicly said it regrets never awarding him the coveted prize. When the Dalai Lama was awarded the prize in 1989, the chairman of the committee said it was partly a tribute to Gandhi.
4. Gandhi walked and travelled almost 18km a day throughout his lifetime, which is enough to walk around the world twice.
5. Between 1893 and 1915, Gandhi lived in South Africa and led a series of campaigns for the rights of the Indian minority. He was no advocate of racial equality but aimed to ensure Indians were not treated the same as African nationals - who he referred to in writings as "kaffirs".
6. Although Gandhi is renowned for his non-violent philosophy, he served in the army during the Boer War. Only after the war did he realise the horrors of combat.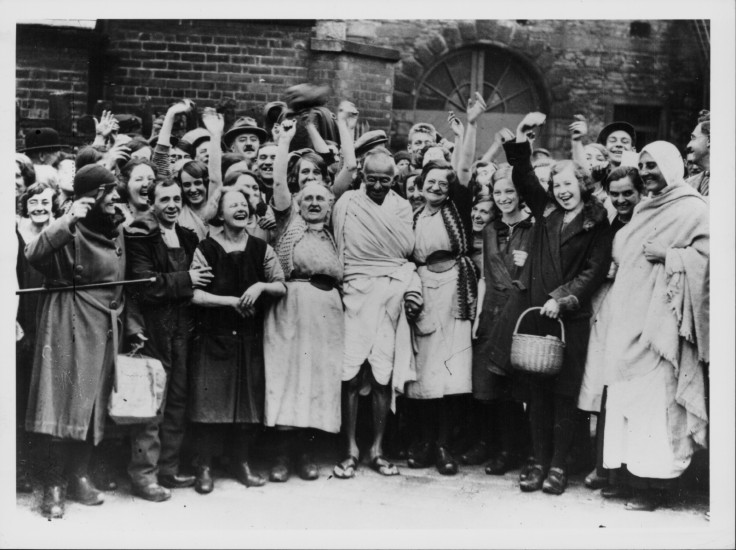 7. During the Second World War, Gandhi denounced Adolf Hitler for "conquest" and "domination" but also urged Britain to reach a peaceful settlement with Nazi Germany.
8. He wrote to Hitler to appeal for peace directly, addressing him as "Dear Friend" in 1940: "We have no doubt about your bravery or devotion to your fatherland, nor do we believe that you are the monster described by your opponents," wrote Gandhi.
"But your own writings and pronouncements and those of your friends and admirers leave no room for doubt that many of your acts are monstrous and unbecoming of human dignity, especially in the estimation of men like me who believe in universal friendliness."
9. Gandhi never held an official position in any political body during the final years of his life.
10. Gandhi gave detailed and controversial instructions to his follows as to how they might observe chastity, which were not always popular. The first prime minister of independent India, Jawaharlal Nehru, described his advice as "abnormal and unnatural". Gandhi, who married his wife Kasturba at the age of 13 in 1883, did not develop his censorious attitude to sex until he was in his thirties, after deciding to give his service to humanity by embracing chastity and poverty.
© Copyright IBTimes 2023. All rights reserved.