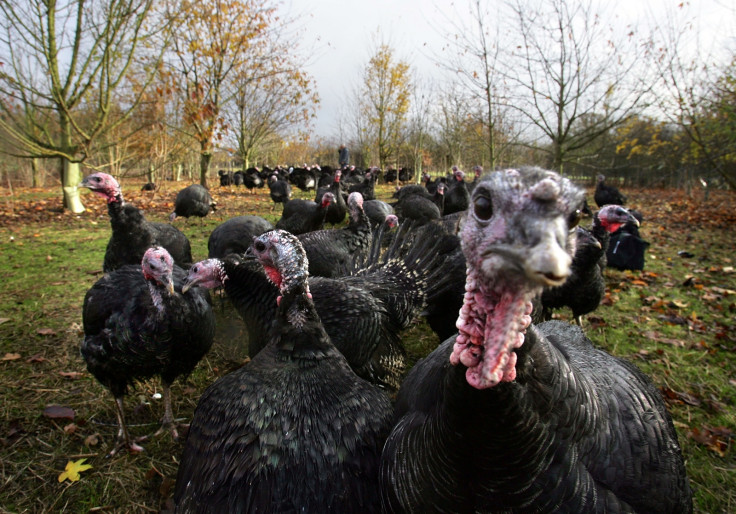 A town in Massachusetts has come under attack from gangs of rampaging turkeys who are attacking and "drop kicking" local residents. The people of Foxboro have described being chased and attacked by the birds which usually roam the wooded area of the town.
However, local media now reports the turkeys have begun heading towards to the residential parts of Foxboro and attacking people.
Debra Sabourin said she was attacked by two turkeys while she was out on a walk She told the Sun Chronicle: "The turkeys ran at me, I started running." I'm kicking at them. They're not backing off at all. It means nothing.
She added: One of them flapped his wings and then drop-kicked me. He got off the ground and kicked me with both of his feet." Sabourin's ordeal only finished after he neighbour Meg Nelson "heard gobbles and screams" and ran out help her fight them off by throwing boots at the turkeys.
"I just chucked the first set and it didn't quite work they were still going," Nelson said. "So I tried the other boot and they backed off a little bit."
A second resident, Peter Foley, also claimed he saw a group of birds harassing an elderly man. He told the Foxboro Reporter: "These things are no joke. If they ever did that to a little elementary school kid, that kid would be traumatised."
Animal Control Officer Sue Thibedeau believes someone may be feeding the turkeys, which is bringing them in from the woods.
There are currently no plans to destroy the animals, but according to the Massachusetts Division of Fisheries and Wildlife: "Turkeys which repeatedly challenge or attack children or elderly persons or otherwise threaten public safety may ultimately have to be destroyed."