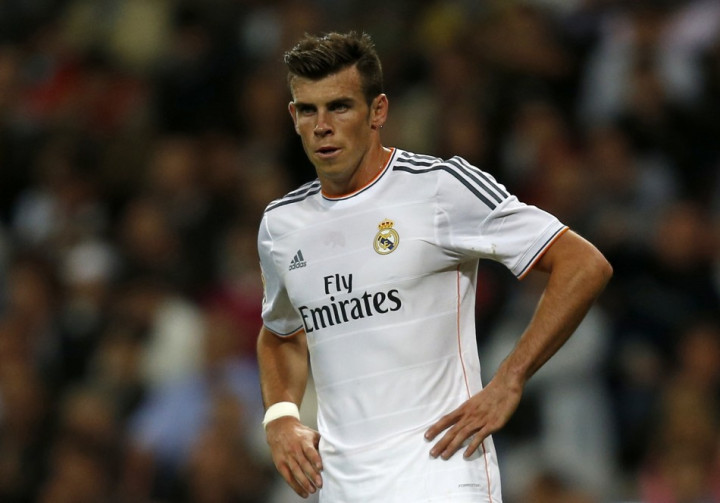 Gareth Bale will not reach his best for Real Madrid this year, according to Wales boss Chris Coleman.
The 24-year-old joined the Spanish capital club after Madrid signed Bale from Tottenham Hotspur for a world record transfer fee of £85.3m in the summer. The Welshman has started only once in the La Liga for his new club, with injuries restricting his appearances.
Spanish newspaper Marca had reported that Bale had a slipped disc on the L5 -S1 vertebrae and a bulge on the L4 -L5. However, Madrid have denied the allegations and confirmed the former Spurs star was suffering from a small bulge on his disc.
"He had no pre-season training. Anyone who has played top-level professional football will know that if you have no pre-season and expect to pick up where you finished the season before then you are bonkers and crackers. It doesn't happen," Coleman told the Mirror.
"You can't miss a whole pre-season. It takes time. He's a super player and athlete, but you can't just switch it on and off. It doesn't matter how good you are. When you have missed all of pre-season then you are always playing catch-up.
"So I won't be surprised if it's after Christmas before we see Gareth properly getting into it again. It may take him some time to get back to that especially with the extra pressure on him of going to Real Madrid. It's difficult for him," he added.
Bale is expected to return for the season's first El Classico against Barcelona in Camp Nou on 26 October.
Meanwhile, Bale was ruled out for Wales' World Cup squad against Macedonia and Serbia in September with a groin injury. Coleman has defended the national side after reports emerged that Wales' medics have exacerbated Bale's back injury.
"I took a lot of criticism in the last camp against Macedonia and Serbia for not playing Gareth. Why would I not play him if he was fit?" the Wales manager said.
"I don't know how serious the injury is. I hope it's not, but it may take time to see what Gareth is capable of and what we've seen from him before."