Gareth Bale and Neymar: A £164m Fraud?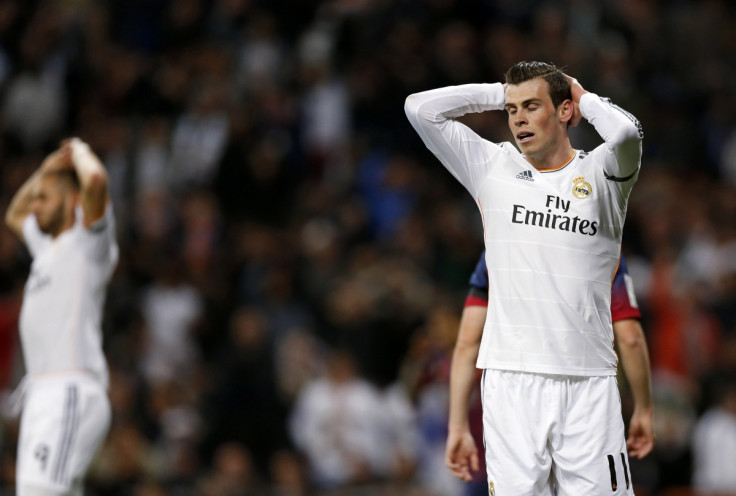 Have there ever been two more expensive non-entities on the same pitch? Real Madrid's Gareth Bale and Barcelona' Neymar both went completely unnoticed in Sunday's El Clasico, one of those crucial events where the big players must step up.
Both of them hid on the pitch, just as the club's directors have attempted to hide the true magnitude of their transfer fees, which are estimated to be around £164m.
Bale joined Real Madrid from Tottenham in an £91m transfer, while Neymar's real value has everyone obsessed. The Brazilian star joined Barcelona from Santos last summer, with the Catalan club initially saying they paid £48m for his services.
However, after being investigated by a court for possible misappropriation of funds following complaints from a Barcelona member, they admitted that the real price of the deal was £73m.
Clearly, they are both excellent players. No-one at Real Madrid or Barcelona doubts that. However, their performances are not living up to the prices paid for them.
On Sundays' El Clasico, Bale produced nothing in terms of shots or crosses. Meanwhile, the only thing that Neymar did was provoke the penalty that sent Sergio Ramos off.
It was an historic and vibrant match with seven goals but the protagonists were the same as always: Leo Messi, Andres Iniesta, Cristiano Ronaldo and Angel Di Maria. Bale and Neymar were so inactive that they might as well have been among the millions of spectators watching from the sidelines.
So far, the two mega-signings have shown they are far from the level of stars such as Iniesta, PSG's Zlatan Ibrahimovic and Liverpool's Luis Suarez. And they aren't even close to Messi or Ronaldo.
Bale has managed slightly better figures than Neymar: 10 goals and 12 assists in 21 games. While the Brazilian player has made 7 goals and 10 assists in as many games. Bale has even managed to work his way to the top of the assists chart, a decent effort in his first season in La Liga.
But neither set of figures is truly outstanding. In fact Bale is only 16th on the La Liga scorer's list, while Neymar isn't even in the top 25. Those ahead of them on the list include the burgeoning talent Diego Costa, bought by Atletico Madrid back in 2010 for £880,000; Carlos Vela, the one-time Arsenal prodigy snared by Real Sociedad for £4m two years ago; and David Villa, flogged by Barcelona to Atletico for just £1.8m last summer, partly to make way for Neymar.
Compared to these prolific signings, the returns of Spain's two most recent glamour signings appears meagre indeed.
Both Messi and Neymar have had some problems adapting to their clubs early in the season and they still have time to mesh themselves into the fabric of their respective clubs. Bale's past and present teammate Luka Modric is a shining example; after deciding not to play preseason with Tottenham during the summer of his transfer to Madrid, he arrived in Spain without rhythm.
It took nearly seven months to get up to speed, but Modric is now a key and irreplaceable piece of the Real Madrid jigsaw. Both the Real Madrid and Barcelona No11s will be hoping to follow in his footsteps.
© Copyright IBTimes 2023. All rights reserved.