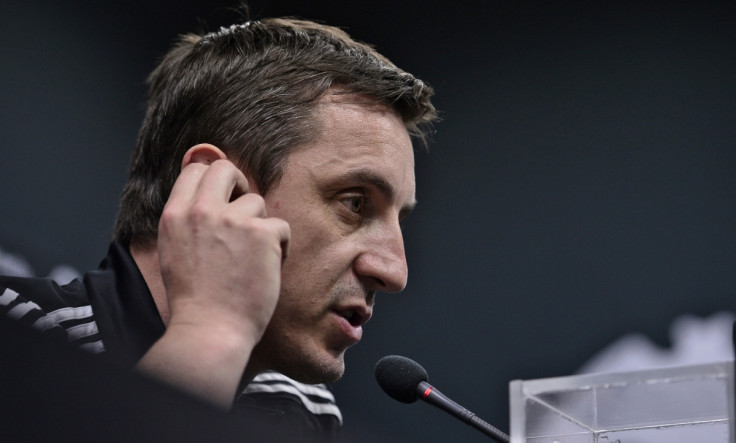 Valencia head coach Gary Neville says he will not quit despite seeing his side lose 7-0 to Barcelona at the Nou Camp.
Luis Suarez scored four goals and Lionel Messi netted a hat-trick in the first leg of the Copa del Rey semi-final on 3 February, leaving Valencia on the brink of elimination from the cup competition.
The 7-0 score line was Valencia's heaviest loss in more than two decades and prompted an apology to fans from the club's sporting director Jesus Garcia Pitarch, who described it as "one of the worst days and one of the worst results in our history".
It was the club's fifth defeat under Neville, who is yet to win a La Liga match since taking over at the Mestalla.
The former England full-back was asked by a reporter if he would resign after the crushing loss, but he simply replied, "No", according to ESPN.
"I am not going to sleep well tonight. The fans do not deserve this. I did not like what I saw," Neville said.
"It was one of the most painful experiences I've had in football. I've had some as a player and now I've had some as a manager.
"We have made so many silly errors that you can't make at any level, let alone against this team.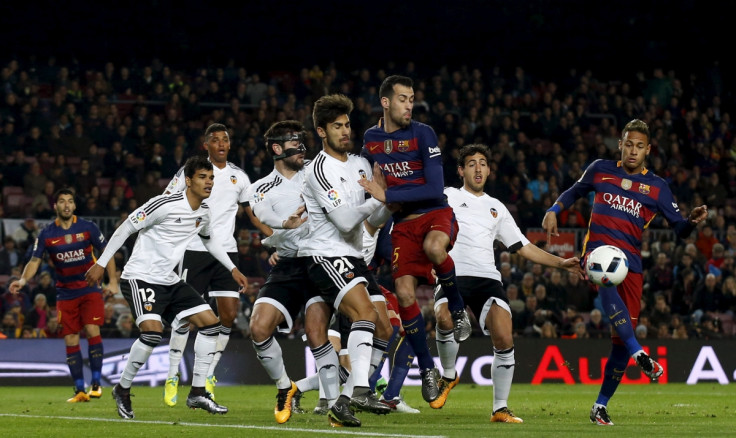 "I stood out there both halves feeling helpless, trying to change it in some way, knowing the tide of the game was against us," the former Manchester United captain, whose contract runs until the end of the season, continued.
"We were playing against a fantastic team, keep that in perspective, but the scoreline is unacceptable.
"When you give the ball away and leave yourself open to be counter-attacked, when you give the ball away like that – to three of the best forward players in the world – it's impossible.
"I feel most for the fans. It's their club, and tonight they suffer very badly."
Valencia are just five points above the relegation zone in 12th place in La Liga and travel to Real Betis at the weekend.