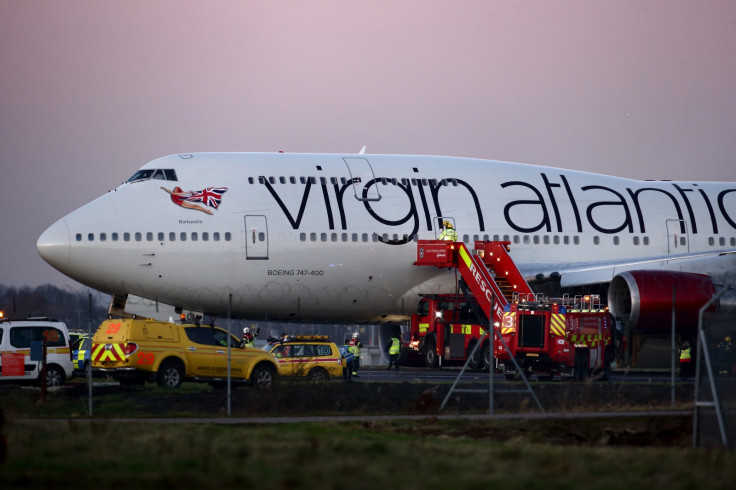 An emergency landing by a Virgin Atlantic Boeing 747 at Gatwick Airport has caused travel chaos, with a runway closed as a result of the incident and airport authorities warning of delays.
The runway at Gatwick was closed while flight VS43 made the landing, and passengers on flights waiting to depart have tweeted that they are stuck on the runway, with no departure time indicated.
The Virgin plane had circled the airport for several hours after encountering problems with its landing gear. It eventually landed safely and reports suggested emergency chutes had not been deployed.
The runway is not expected to re-open until 6pm GMT while the plane can be taken away, and foreign flights are being diverted.
An airport spokeswoman said: "Virgin flight VS043 landed safely, the aircraft is being reviewed and passengers are disembarking. Check with your airline for flight delays."
On Twitter, some passengers spoke of waiting while the emergency unfolded, with no expected departure time announced.
Edinburgh, Belfast and Jersey airports have also warned of delays to Gatwick flights.
Railway networks were also affected, with Southern Trains holding trains near the airport as a safety precaution.