A Chechen teenager was thrown to his death from a ninth-floor balcony by his uncle after he found out the boy was gay, it has been reported.
The 17-year-old was allegedly pushed from the balcony to "wash the shame" away from the family.
The incident occurred in the midst of reports of the Chechen government targeting the LGBT community.
The Chechen Republic, an autonomous self-governing region of Russia, has been accused of an anti-gay purge that has seen at least 100 men arrested.
It was reported last month that a British lawmaker believed that Chechnya's strongman leader Ramzan Kadyrov wanted to "eliminate" the conservative republic's gay community by the start of Ramadan.
One gay man told of a conversation he had with a local mullah after he told the religous leader he was homosexual.
An account published by the Russian magazine Snob reported that the mullah told him: "As a Chechen and as a man I do not want to see you here. Neither in the mosque, nor in this district.
"I want you to leave now, because everything you said is the most disgusting thing. I hope your relatives have the dignity to wash away your shame. Go away."
Cleaning your honour with blood
Another gay man told France 24 news that his sexuality carried the risk of persecution. "They tell the parents to kill their child," he claimed. "They say 'Either you do it, or we will'.
"They call it cleaning your honour with blood.
"They tortured a man for two weeks [then] they summoned his parents and brothers. [The authorities] said to them 'Your son is a homosexual – sort it out or we'll do it ourselves'."
Last month it was reported that Chechen authorities were urging parents to kill their gay children.
Independent Russian newspaper Novaya Gazeta told how 100 men were detained in World War Two-era concentration camps for LGBT people.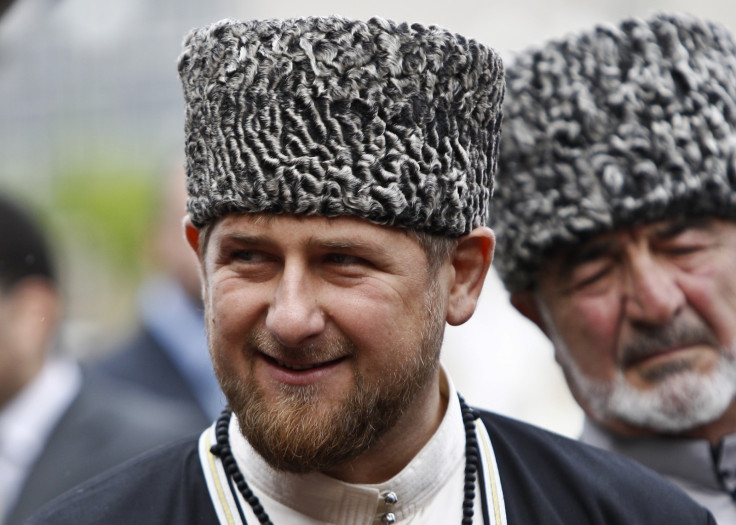 A spokesman for Kadyrov claimed in April that gay people did not exist in the region.
"You cannot detain and persecute people who simply do not exist in the republic," he told the Interfax news agency.
"If there were such people in Chechnya, the law-enforcement organs wouldn't need to have anything to do with them because their relatives would send them somewhere from which there is no returning."