Chechnya's strongman leader Ramzan Kadyrov wants to "eliminate" the conservative republic's gay community by the start of Ramadan, according to a British lawmaker.
Sir Alan Duncan, the Tory MP for Rutland and Melton and Minister of State at the Foreign and Commonwealth Office (FCO), made the startling revelation as he addressed Parliament.
His comments came after reports of an anti-gay purge in Russia. On 1 April, the fiercely independent Russian newspaper, Novaya Gazeta, reported that authorities in the mainly Muslim republic detained more than 100 people on suspicion of being gay. At least three people were reportedly killed.
Victims have allegedly been subjected tohorrific treatment, including beatings, humiliation and electrocution.
"The actions in these reports are utterly barbaric," Duncan said on Thursday (20 April), according to Hansard. "One of the most disgusting things I have seen is a Chechen security source stating that these arrests are part of what he called a preventative clean-up."
He added: "Human rights groups report that these anti-gay campaigns and killings are orchestrated by the head of the Chechen republic, Ramzan Kadyrov.
"He has carried out other violent campaigns in the past, and this time he is directing his efforts at the LGBT community. Sources have said that he wants the community eliminated by the start of Ramadan. Such comments, attitudes and actions are absolutely beyond contemptible." Duncan did not specify the source.
Ramadan begins on 26 May this year.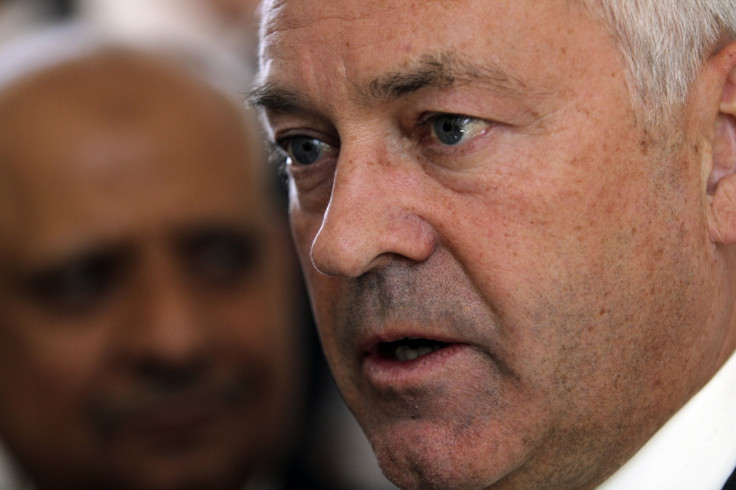 In a BBC report published on 21 April, one gay man said: "They used to detain people before all the time to blackmail them." He added: "Now [the aim] is the extermination of gay men, so that there are none left in the republic."
Kadyrov has denied reports of a crackdown on Chechnya's LGBT community. In a televised sit-down with Russian President Vladimir Putin earlier this month, he lambasted "provocative articles" on the arrests.
"It's even embarrassing to talk about it. It's said there have been what are called arrests, murders, [newspapers] have even given the name [of one victim]," Kadyrov added. "But he is alive, in good health and is at home."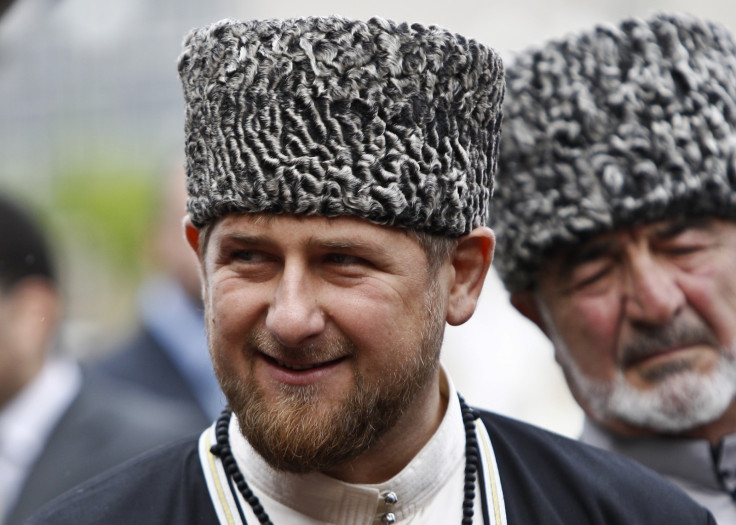 Kadyrov has been backed by Moscow, who said there is no reason not to trust him. On Monday (24 April), Russia's TASS news agency quoted Kremlin spokesman Dmitry Peskov as saying: "We have no grounds to suspect that Kadyrov might have presented some untrue information to the head of state."
He added: "As long as we have no personified statements on that score (proving the opposite) – not abstract or anonymous, but personified ones – there will be no grounds to distrust the head of the republic."
The international community and human rights groups have expressed alarm over the situation in Chechnya. Human Rights Watch (HRW) urged EU foreign policy chief Federica Mogherini to raise the issue prior to her visit to Moscow on Monday.
"Russian authorities have opened an investigation, but the Kremlin's initial response was blaze," said Philippe Dam, HRW's advocacy director for Europe and Central Asia.
"The Kremlin has, for years, been letting Chechnya's leader, Ramzan Kadyrov, oppress his own people and create an armed cult of personal loyalty," Dam added. "Kadyrov has personally denied the existence of the anti-gay campaign to Putin, so Putin's handling of Chechnya's tyrant will be telling.
"The EU should be bold enough to remind Russia that it has a responsibility to rein in Kadyrov and to ensure that local authorities in the North Caucasus respect basic Russian law and international human rights norms."