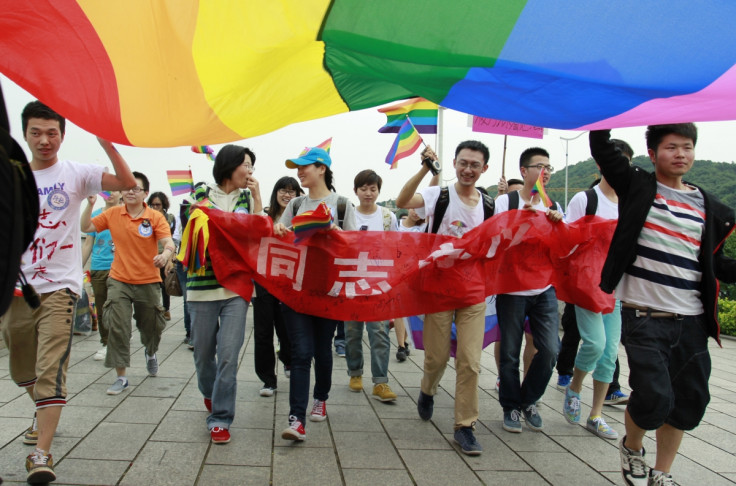 A gay man from Zhumadian, located in the Henan province in northern China, is reportedly suing a mental hospital for trying to 'cure' him of his homosexuality.. The man was admitted to the asylum by his family, in a bid to turn him into a 'straight man'.
According to the China News Service, the man was only released after a friend reported the case to the police. A district court in the city has agreed to hear the case filed by man.
The man, who was not named in news reports, claimed that after his wife found out that he was gay last year, the couple agreed to end their marriage. However on the day he was due to sign his divorce papers, he alleged that his wife and other members of his family forcibly took him to a government-run asylum centre in Zhumadian.
Despite telling the doctors at the asylum that he was not suffering from any mental illness, the hospital diagnosed him as having a "sexual preference disorder" that required treatment. The man remained in the asylum for two weeks, where he claimed he was drugged on a regular basis.
He also claimed that he was sometimes beaten for no obvious or apparent reason. "The hospital's forced treatment restricted my freedom and severely tarnished my reputation," he was quoted as saying by the news agency.
He now moves from city to city, fearing that his wife and family may send him to another mental hospital. He filed the court case after finding out that a gay man in China had won his case against a mental hospital that tried to 'cure' him of his homosexuality through the use electric shock treatment.
The Haidian district of Beijing ruled that 'homosexuality is not a disease', giving the man hope that he stands a good chance in his fight against the mental hospital in Zhumadian. He is currently seeking compensation and a formal apology from the asylum.