Gayle Newland: Woman jailed for pretending to be a man to have sex wins appeal
The 26-year-old's conviction was overturned by the Court of Appeal and her case will be re-tried.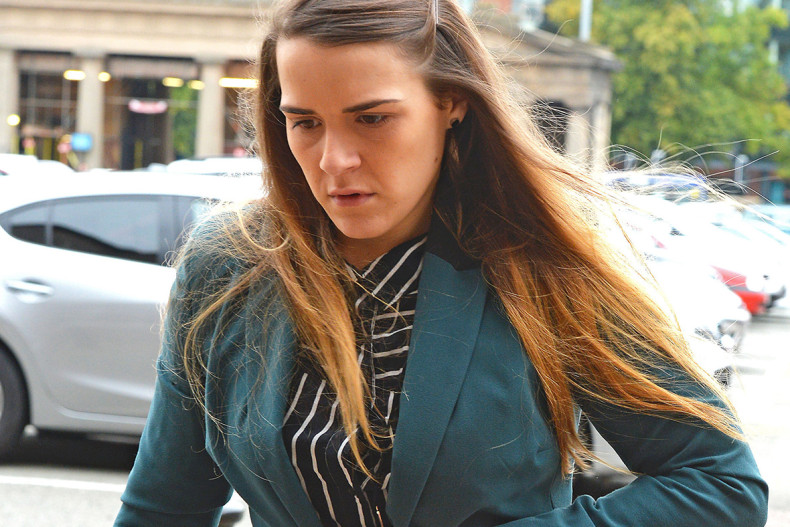 A 26-year-old woman from Cheshire jailed for impersonating a man to have sex with her friend has won an appeal against her conviction. Marketing manager Gayle Newland, from Willaston, Cheshire, was sentenced to eight years in prison for sexual assault in November 2015.

The original trial heard from the victim that although they had sex 10 times over a two-year period Newland always insisted she wear a blindfold, even when sunbathing or watching television. She said Newland used handcuffs and a prosthetic sex toy in bed and adopted a deep voice, tricking her into believing she was dating a "real" man, Newland's alter-ego, Kye Fortune. Finally, the victim said, she took off her blindfold during sex and discovered the truth.
Newland always insisted the relationship was consensual and that her friend knew her real identity but participated in role-play because both women were struggling with their sexuality. Newland has now come out but the complainant maintains she is heterosexual.
The original jury at Chester Crown Court found Newland guilty on three counts of sexual assault after a summing-up by the original judge which was criticised. Judge Dutton told the former University of Chester graduate: "You are an intelligent, obsessional, highly manipulative, deceitful, scheming and thoroughly determined young woman."
The three court of appeal judges announced their decision in London on 12 October with Newland watching via video link from prison. According to the Chester Standard she wept as the verdict was read out. She now faces a new trial at a date which is yet to be announced.
She has been released on bail.