Pravda to open UK office amid warnings of Kremlin disinformation war
Russia seeking more influence in UK media landscape, says editor of former Soviet propaganda paper.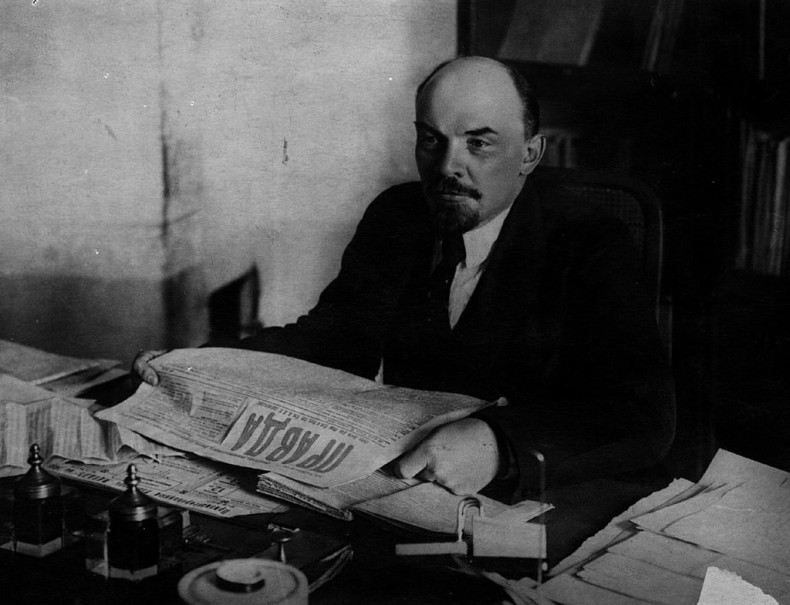 Former Soviet Communist Party mouthpiece Pravda is to open an office in Edinburgh, amid concerns Russia is seeking to open a new front in its disinformation campaign against the West on British soil.
After the 1917 Russian Revolution, the newspaper Pravda (Truth) became the official newspaper of the ruling Communist Party, proclaiming the achievements of the Bolshevik government and denouncing its capitalist foes.
UK editor Oliver Haste said that Pravda, which currently runs an English language website, would be opening its Edinburgh operation with a full-time team of eight in January, and would seek to provide a "counterbalance" to "mainstream media" in Scotland.
The publication also expects to open a London office, as part of its £8million investment in its British operation.
Haste told the Edinburgh Evening News: "I think it is fair to say that Russia does wish to have more influence in the media environment in the UK, but I don't think this should be seen in the context of a Cold War propaganda campaign.
"It is important to have a counterbalance to the US administration-led consensus regarding the Middle East."
It comes amid warnings that Kremlin-funded news agencies are attempting to deepen divisions between Westminster and Hollyrood following the recent Scottish Independence Referendum and UK's vote to leave the EU, which was not supported by the majority of Scots.
Earlier in the year Russian state news agency Sputnik opened offices in Edinburgh, and Defence Secretary Michael Fallon warned the British public not to be duped by Russian propaganda.
"I think Scottish folk, like English folk, are too sensible to be taken in. But we do have to be wary of Russian propaganda," he said, adding "we are looking to increase BBC transmissions to the Baltic to counter some of the blatant untruths."
Haste denied that Pravda had any ties to the Russian state in an interview with the Times.
The publication's English language site has an anti-western, pro-Kreamlin tilt, with one story alleging Americans "smile malignantly" at mention of Russian independence. Its board of directors chairman Vadim Gorshenin declared himself a "supporter of Putin" in a 2013 interview with The Interpreter.
Dr Ammon Cheskin, of the University of Glasgow's School of Social and Political Sciences, said that Russian media disinformation strategy was aimed at deepening divisions within the UK and promoting Russia's foreign policy interests.
"They have taken a great interest in Scotland in particular and during the Scots indepepndence referendum a lot of Russian media outlets came here and were asking for interviews and discussing the issue. They compared it with Crimean referendum," said Cheskin.
"Relations between Russia and Britain, and Boris Johnson's comments about protests outside the Russian embassy are illustrative of this, are quite poor and they have been poor for a few years. I think they hope they can use Scotland as a way in to influence British politics.
"And I also think Russia would think quite favourably about the breakup of Britain generally. For one thing Russia always likes to negotiate bilaterally with countries."
Founded in 1912, Pravda was for decades the official newspaper of the Communist Party of the Soviet Union, and was the publication which first dubbed Prime Minister Margaret Thatcher 'The Iron Lady.'
After the collapse of the Soviet Union, it was sold to a Greek investors, and is now in private hands. A separate publication still in the hands of Russia's Communist Party is still published in Russia.