There has been a dramatic rise in child labour in Gaza. Children are working on construction sites and in garages, with many having become the breadwinners of their family. They are experiencing the brunt of the Palestinian county's 43% unemployment rate, according to Reuters. The number of working children between the ages of 10 and 17 has doubled in the past five years.
There are now 9,700 children working in the territory, 2,900 of whom are under the legal employment age of 15, according to the Palestinian Bureau of Statistics. However, economists in the narrow coastal strip, home to 1.9 million Palestinians, have estimated that the number could be twice as high.
Sabri Attalah, 17, works with family members at a pottery workshop after he quit school despite once aspiring to be a design engineer. He told Reuters he earns around 25 shekels (£4.44, $6.4) a day.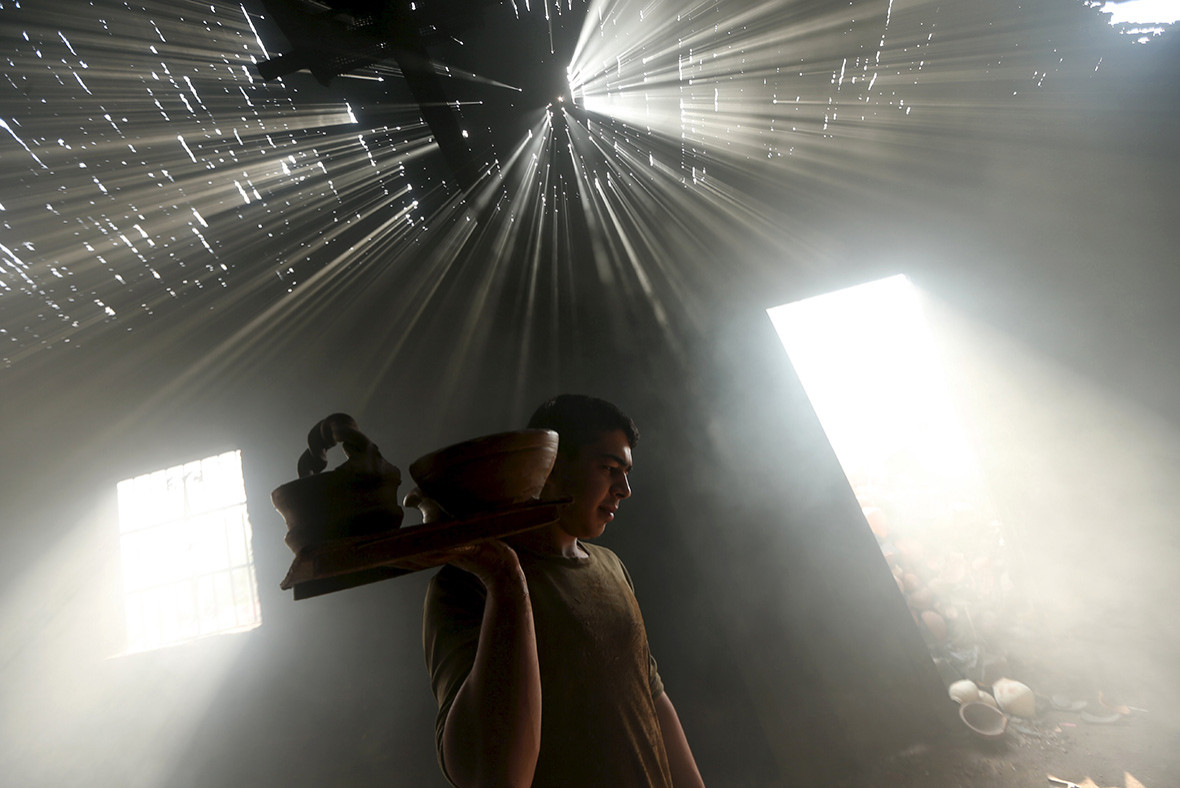 There have been many contributors to the economic hardship within the territory, such as the conflict between Palestinian militants and Israel, border restrictions that were imposed by Israel and Egypt and the destruction caused by the cross-border smuggling tunnels by an Egyptian government at odds with Gaza's Hamas rulers. According to the United Nations (UN), there is an estimated 80% of the population who are aid dependent, with unemployment rates rising to the current level from around 35 percent five years ago.
Ahmed Baker, 16, whose father is unemployed, sells hot drinks to passers by. He told Reuters he earns roughly 20 shekels (£3.54, $5.1) a day and is the sole breadwinner of his family. Ahmed said that he would have liked to have become a doctor before quitting school.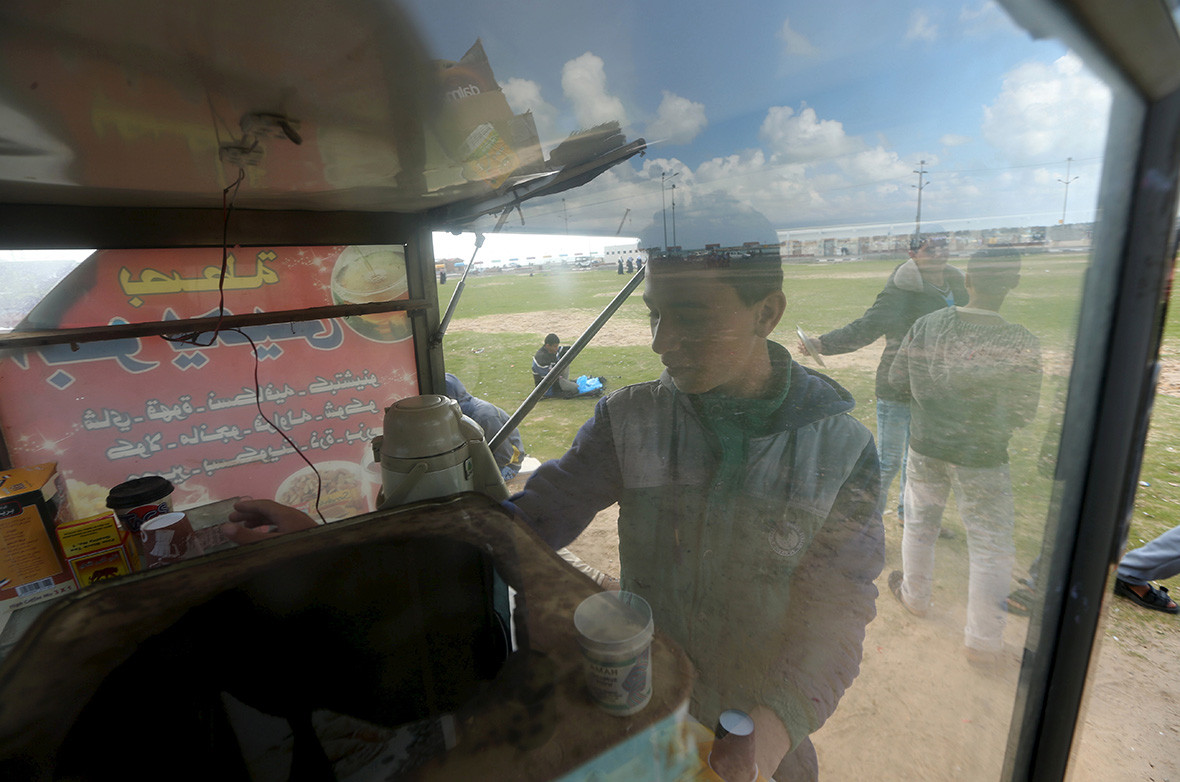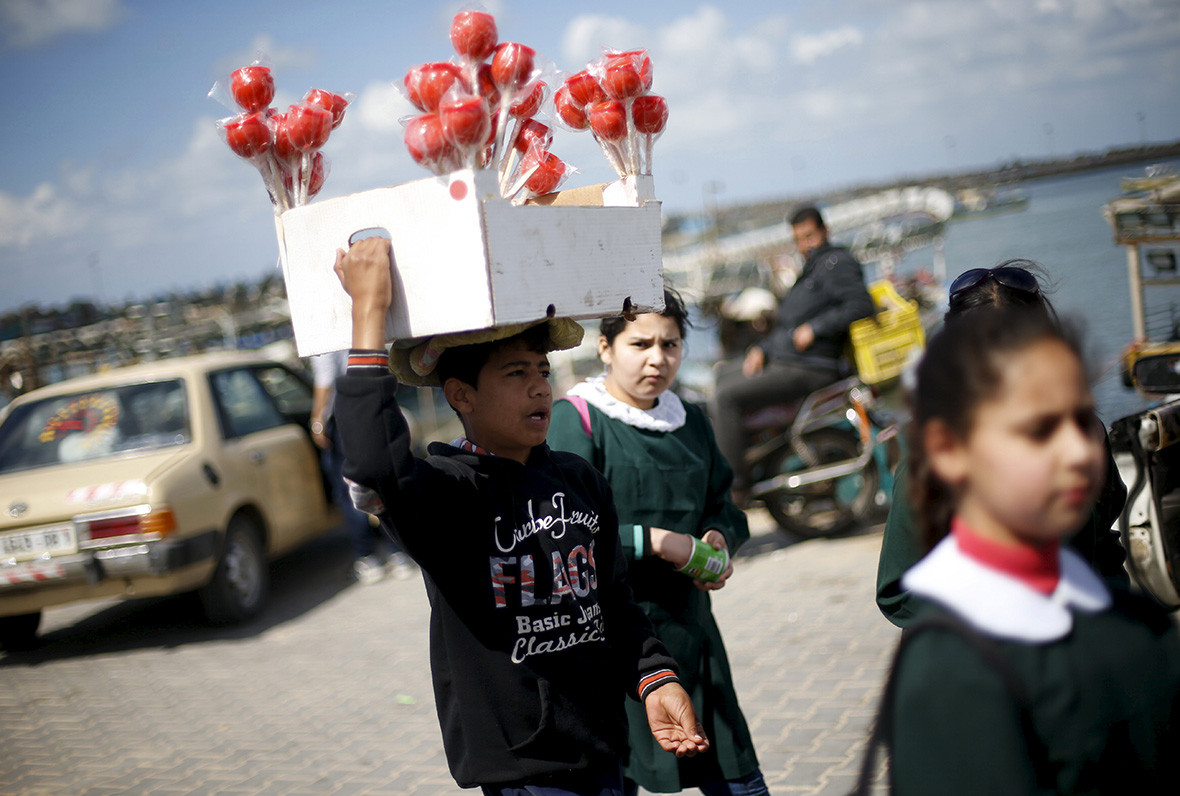 Haitham Khzaiq, 16, left school six months ago to sell sugar-coated apples to visitors at a picnic venue in the newly developed seaport. Working half a day, seven days a week, Haitham says that he earns 20 shekels (£3.47).
When walking along the Gaza beachfront, there is an evident gap between the lives that are led. There are child vendors lugging trays of tea, coffee and snacks who mingle with other children, who hold expensive camera phones as they record their family picnics.
Mohammad al-Asi helps his father support their family, earning around 50 shekels ($12.9) per week at the seaport in Gaza City. Mohammad quit school two years ago and wants to become a fisherman.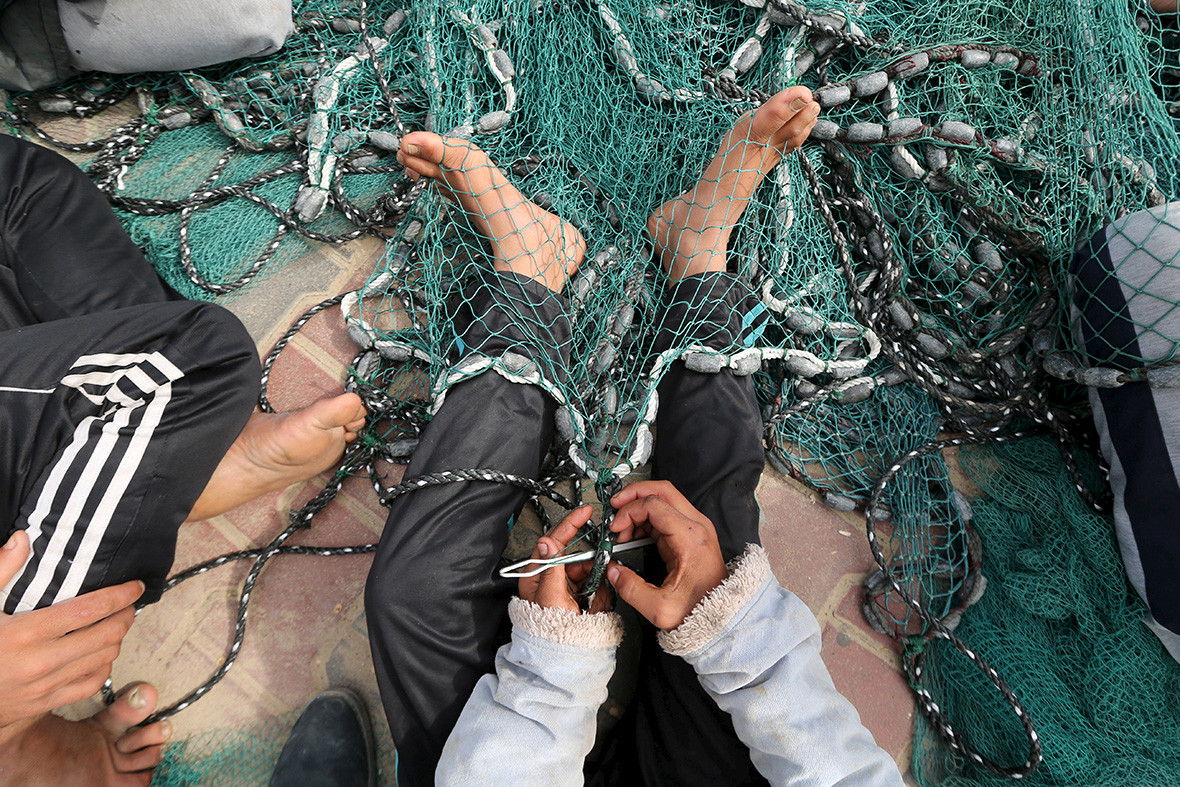 A Dutch-funded organisation, El-Wedad Society for Community Rehabilitation, has been running a project for three years aimed at convincing families in Gaza of the importance of returning working children to the classroom. "We are very worried. We feel children's rights are being trampled on," Naeem al-Ghalban told Reuters, who runs the society.
Ghalban told Reuters that over the past three years, some 50 working children have taken up their studies again as a result of the organisation's efforts. "We have managed to persuade some families that educating their children is far better and more valuable than the little money they make," he said.