Gaza Crisis: British Aid Worker 'Killed in Rafah Air Strike'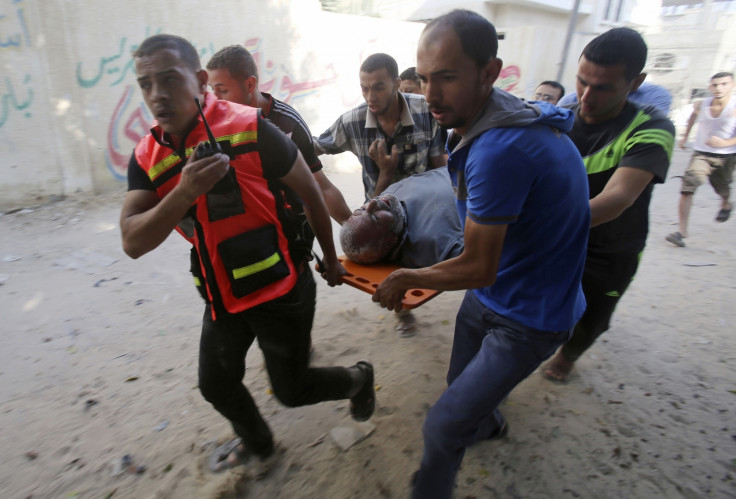 The Foreign Office is "urgently" investigating reports that a British national has been killed in Israel's 'Operation Protective Edge' in Gaza.
The worker was reportedly killed by an Israeli air strike on the southern Gaza city of Rafah yesterday while carrying medical supplies to a nearby hospital.
British Prime Minister David Cameron said that the government was urgently looking into the reports.
"I'm extremely concerned about these reports and we are doing everything we can to get to the bottom (of them) and find out exactly what has happened.
"I don't want to say anything before we've been able to do that but this only reinforces the need for an immediate unconditional humanitarian ceasefire observed properly by both sides.
"This slaughter, this killing has got to end."
Russia Today has claimed that the worker is believed to be Kadir Islam from the Lancashire town of Rochdale but this could not be independently verified.
Reports also began to circulate that the aid worker in question was employed by Muslim Aid in Gaza, but the charity denied this claim.
There has been no official confirmation of a British aid worker's death as the Foreign Office investigation continues.
British Foreign Secretary Philip Hammond had earlier said that the rising death toll caused by Israel's ground and air offensive had become "intolerable".
Hammond, recently promoted to the Foreign Office to replace the outgoing William Hague, said that there must be a humanitarian ceasefire between both sides.
"It's a broad swathe of British public opinion that feels deeply, deeply disturbed by what it is seeing on its television screens, coming out of Gaza.
"The British public has a strong sense that the situation in Gaza is simply intolerable and must be addressed - and we agree with them.
"There must be a humanitarian ceasefire that is without conditions. We have to get the killing to stop."
If the Foreign Office's investigation concludes that a British national has been killed in Gaza, it would be the first death of a British national and the second death of a foreign national - a Thai civilian working in Israel - in the four-week conflict.
A unilateral ceasefire called by Israel, to allow aid into the territory and to facilitate the return of displaced Palestinians to their homes, has ended after seven hours.
Gaza health officials said that over 1,800 Palestinians - mostly civilians - have been killed in the IDF's 'Operation Protective Edge' with more than 9,000 injured. The Israeli military confirmed that 64 soldiers had been killed in the conflict as well as two Israeli civilians and a Thai national.
© Copyright IBTimes 2023. All rights reserved.