Gaza Crisis: El Salvador Joins Brazil, Chile, Ecuador and Peru to Recall Israel Envoy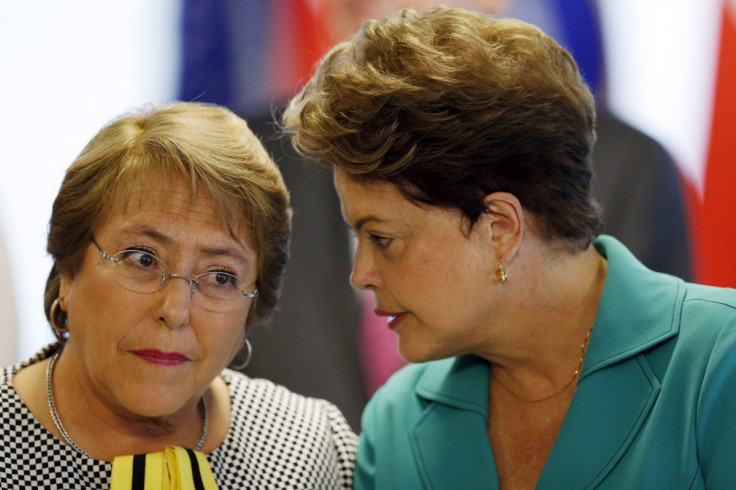 El Salvador has joined four Latin American countries in recalling its Israel ambassador from Tel Aviv in protest at the military's ground and air offensive in the Gaza Strip.
Brazil, Chile, Ecuador and Peru have all recalled their diplomatic representatives to Israel.
The Chilean foreign ministry in Santiago said its ambassador was being brought back to the country because of "the escalation of Israeli military operations in Gaza".
"Chile notes with great concern and dismay that such military operations, which at this stage of development are subject to a collective punishment against the Palestinian civilian population in Gaza, do not respect fundamental rules of international humanitarian law."
Spokesman for the Israeli Foreign Ministry, Yigal Palmor, said that the recalling of diplomatic missions only served to encourage Hamas militants in their attacks on the Israeli state.
"Israel expresses its deep disappointment with the hasty decision of the governments of El Salvador, Peru and Chile to recall their ambassadors for consultations," said Palmor.
"This step constitutes encouragement for Hamas, a group recognised as a terror organisation by many countries around the world."
Palmor said the protests of the Latin American countries were handing "terrorists a prize".
"Israel expects countries that oppose terrorism to act responsibly and not to hand terrorists a prize," he said.
"So far, every time Israel accepted plans for establishing a ceasefire and restoring calm, it was countered by Hamas's sustained rocket fire.
"El Salvador, Chile and Peru would have been much better advised to promote the international move intended to assist Israel in its efforts to defend innocent civilians and reinstate a durable ceasefire with the demilitarisation of Gaza."
Brazil had earlier denounced the "disproportionate use of force by Israel" before recalling the Ambassador of Brazil in Tel Aviv to Brasilia.
The United Nations Human Rights Council, consisting of 46 members, also voted unanimously to investigate potential Israeli 'war crimes' in the territory. The only member to vote against the resolution was the United States while many European Union nations abstained.
© Copyright IBTimes 2023. All rights reserved.