Gaza Crisis: Israeli Military Fire Warning Shots into Al Jazeera Office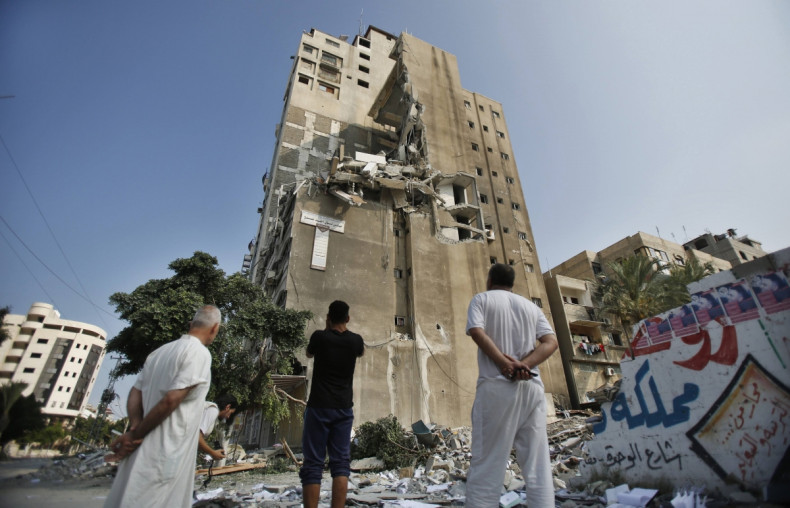 Israeli forces have fired two warning shots into Al Jazeera's offices in Gaza, causing its employees to flee.
Al Jazeera said the Israeli Defence Forces (IDF) targeted its office in Gaza and that Israeli Foreign Minister Avigdor Lieberman bears responsibility for the safety of their crews.
Al Jazeera's correspondent Stefanie Dekker tweeted: "Two warning shots straight into Al Jazeera office in Gaza..We are evacuating."
"Our office building also has many residential apartments. People leaving, panicked. AP also has office there and evacuated."
Al Jazeera English's deputy editor also tweeted that the Israeli army confirmed "it has fired warning shots at Al Jazeera's office in Gaza".
The shots come just a day after Lieberman said that Israel would work to prevent the media company from operating and reporting in the country because of its links to Hamas.
"Al Jazeera, also financed by Hamas, plays an important role in Hamas' propaganda campaign. Al Jazeera does not even bother to appear as a reliable news outlet for the sake of appearance," he said.
"It broadcasts to Gaza and the world anti-Israeli incitement, lies, provocations and it encourages terrorists to act."
He proceeded to compare Al Jazeera to a "terrorist wing" that is waging war against Israel.
"All the big networks operate in Israel, some of them are not exactly pro-Zionist, and yet as a democratic state we allow them operate here.
"In the case of Al Jazeera, it is not an issue of freedom of the media but of a terrorist wing that currently fights against Israel," he concluded.
The company is funded by Qatari owners, who Israeli believe to be financing Gaza militant group Hamas.
The media organisation has seen three of its journalists ‒ Peter Greste, Mohamed Fahmy and Baher Mohamed ‒ imprisoned in Egypt under Abdul Fattah al-Sisi's newly-elected regime for spreading "false news".