Syrian Civil War Videos Used for Online Propaganda in Israel-Gaza Conflict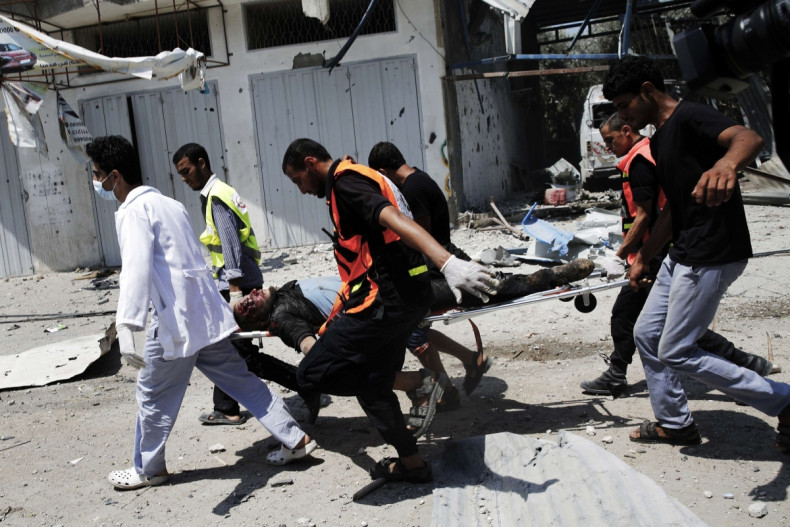 Graphic videos filmed of the horrors of the Syrian civil war have been relabelled and dressed up for propaganda uses in both sides of the Israeli Gaza offensive that has claimed more than 500 victims.
Violent images and footage of Operation Protective Edge against Palestinian militant group Hamas in the Gaza Strip, have made rounds on social media, polarising public opinion on one side or the other of the conflict.
Israel claims its Israeli Defence Forces (IDF) uses warning tactics to apparently avoid civilian casualties in Gaza, such as phoning residents in danger zones or firing non-lethal bombs to alert residents that they are in harm's way. But Hamas, according to the IDF, encourages people to use their bodies as human shields.
A video uploaded to YouTube by user ziv121213 and titled, "Hamas using children as human shields" has more than 100,000 views and was widely shared on social media.
However, the footage was shot in Syria and posted on the video-sharing site by another user on 12 February 2014, as highlighted by Electronic Intifada blog.
The video-description reads: "After the brutal SAF-Barrel Bomb Attacks these syrian kids decide to give a answer to assad."
"SAF" is presumably a reference to the Syrian Air Force and Assad is of course Syrian President Bashar al-Assad.
In the video, the man crouching with the children can be heard shouting slogans in Arabic against Bashar al-Assad - another indication that the video has nothing to do with Hamas or Gaza.
On the other side of the spectrum, a heart-breaking clip of a Syrian father desperately hugging his dead son was repurposed by Kashmir Headlines news service on Facebook with the caption "Watch what International Media is hiding from you #GazaUnderAttack #PrayforGaza #FreeGaza".
The video has been shared more than 70,000 times receiving 8,668 likes.
The hoax was exposed by a Syrian blogger who posted on Twitter:
Another controversial episode involved a video, later removed from YouTube, which purportedly portrayed an Israeli family beating a Palestinian boy.
The Times of London columnist Jenni Russell inquired on Twitter about the authenticity of the clip.
It turned out the horrific footage was mislabelled as it showed a Lebanese child beating a Syrian boy urged on by adults. In the video, which went viral on the Internet, the child swings a club at the older boy beating him on various parts of the body. Adults off camera can be heard urging him to take tougher action and harder beatings.