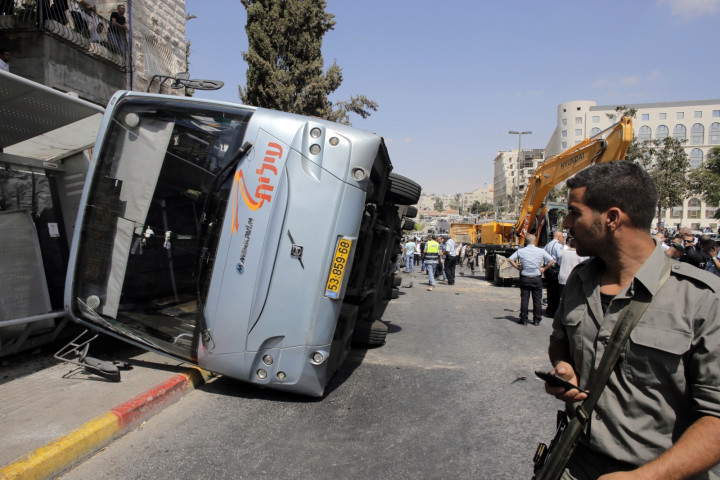 An Israeli security officer has been stabbed at the entrance to Israeli settlement Ma'aleh Adumim in the occupied Palestinian territories near Jerusalem, according to police.
Police spokesman Micky Rosenfeld tweeted that the guard was in a "moderate condition after stabbing by Arab suspect" and that police units were searching for the attacker.
The guard reportedly fired towards the assailant as he fled.
The attack is the third assault in two days against Israeli targets in and around Jerusalem.
A man on a motorcycle opened fire on an Israel Defense Force soldier near Jerusalem's Hebrew University campus in Mount Scopus. The soldier sustained moderate injuries.
Earlier, a suspected terrorist drove a digger into a bus in the Shmuel Hanavi ultra-Orthodox neighbourhood in Jerusalem, causing it to overturn. A 25-year-old was killed in the rampage and the driver of the digger was shot dead by police.