Gaza Crisis: Italy Sends £1.2m to Palestinian Victims of Israeli Attacks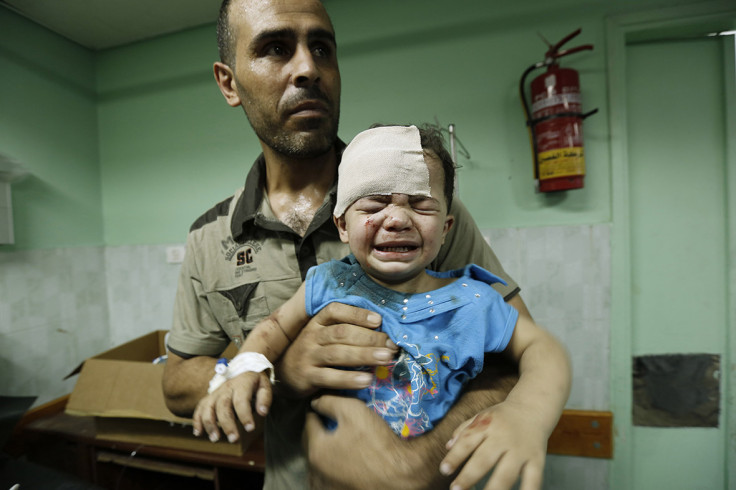 Italy has announced it will send 1.65m euros (£1.2m) to Gaza, to help Palestinian victims of Israeli attacks.
Italy's Foreign Minister Federica Mogherini told the Lower House the funds are being donated in response to several appeals from international NGOs calling for urgent aid for Palestinians.
Mogherini added that Italy has also sent 4m euros (£3.1m) to the United Nations agency for Palestinian refugees (UNRWA) and 2m euros (£1.5m) to Palestinian refugees in Syria and Lebanon.
The announcement comes as more than 1,200 Palestinians, mainly civilians, have been killed since Israel Defence Forces (IDF) launched Operation Protective Edge against Gaza on 8 July.
Mogherini said, as Israel announced on Wednesday it will observe a four-hour humanitarian ceasefire: ''A truce is not, will not be decisive but it is the first, indispensable step to stop weapons and start the negotiating process.
"This is why we are all working so the sides will accept a first, immediate and unconditional truce."
The IDF's operation was launched to restore calm in southern Israel after the firing of more than 150 rockets from Gaza into the country.
On 17 July, IDF expanded its operation with a ground invasion of Gaza, aimed at destroying Palestinian Islamist organisation Hamas' underground tunnels.
The UN warned Israel might be committing war crimes as at least 70% of the Palestinians killed have been civilians.
Hamas, meanwhile, has refused to agree to a possible truce. In its latest statement, the Palestinian group said: "We don't accept any condition of ceasefire. There is no ceasefire without the stop of the aggression and the end of the siege."
Referring to IDF's ground invasion, Hamas said, "What the air force and your artillery shelling have failed to accomplish, will not be accomplished by ground forces. You are sending your soldiers to a definite slaughterhouse, God willing. The Zionist entity will not know security unless the Palestinian people live in peace."
© Copyright IBTimes 2023. All rights reserved.