Gaza: Children's TV Actor Mohammed Alareer 'Karkour' Killed by Israeli Airstrike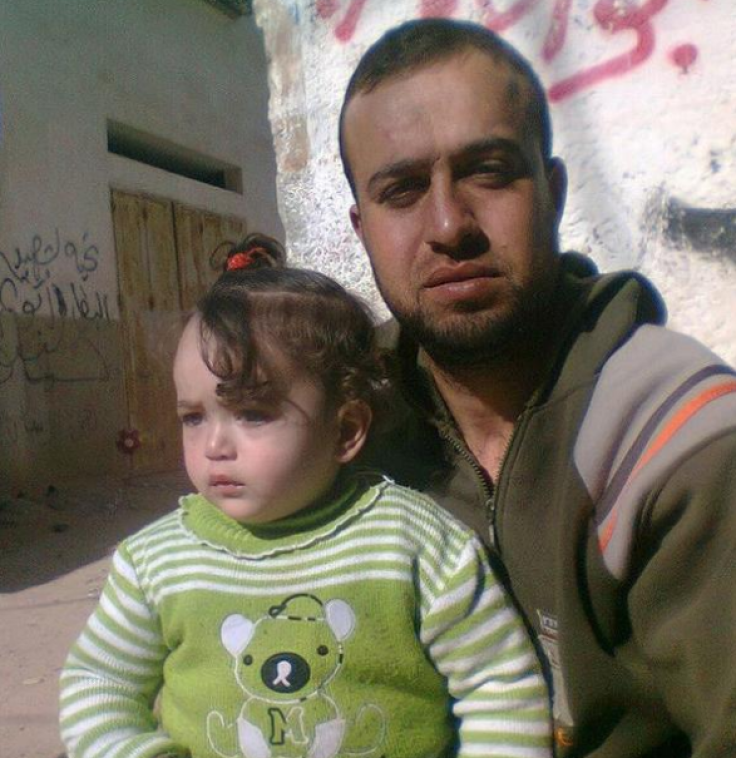 A Palestinian children's TV celebrity has been killed by an Israeli airstrike in Gaza.
Mohammed Alareer, who died when his house was hit by a rocket, was very famous in Gaza as he impersonated a mischievous chicken named Karkour in Tomorrow's Pioneers, a programme produced by Hamas-run TV station Al-Aqsa TV.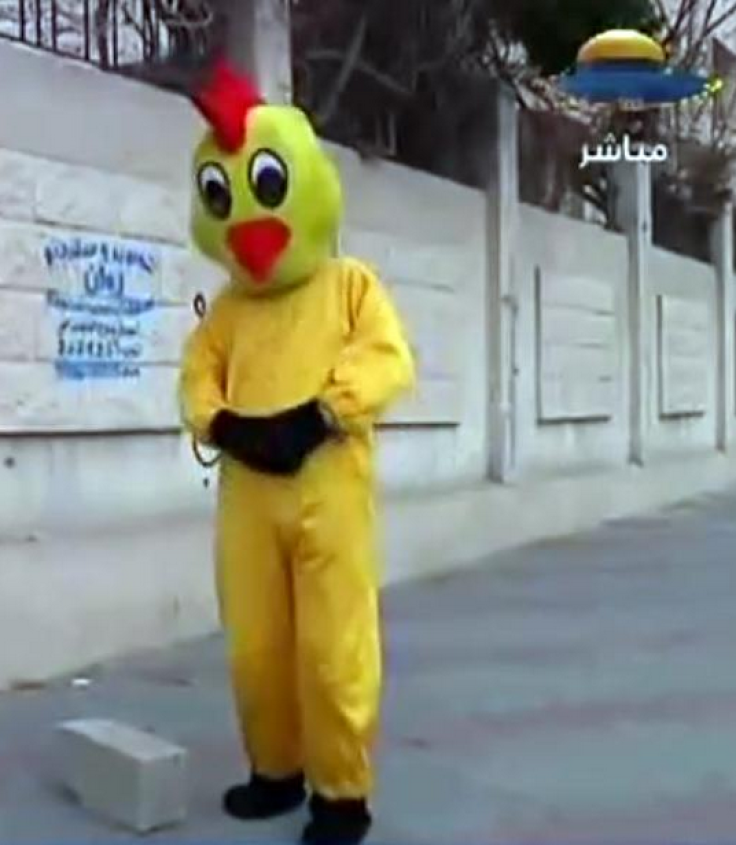 Alareer performing as Karkour on Al-Aqsa TV's popular programme Tomorrow's Pioneers.
Twitter
The 31-year-old's brother, Refaat, wrote on the Electronic Intifada website that his death "will come as a shock to the large numbers of children whose favourite part of Friday was watching Karkour misbehave and helping him change into a better Karkour, thanks to their advice, only for him to relapse at the start of the next episode into another anti-social behaviour.
"By killing my brother, Israel has surely killed a promising talent, and deprived thousands of children of a funny and educational program."
Refaat added that Alareer had two children, and was the 26th member of his family to be killed by Israeli attacks.
He added: "His memories, his tales, his jokes, his innocent smile will live forever through us, through his two beautiful children, and through the thousands of children who loved him on TV and in real life."
Tomorrow's Pioneers has previously courted controversy for apparently inciting anti-semitism and hatred of Israel.

In May, Palestinian Media Watch claimed the show had run a segment which openly told children to kill all the Jews. The show has also allegedly featured a rabbit which vowed to "kill and eat Jews."
Death toll
The Palestinian death toll has passed 1,100 since the Israel Defence Forces (IDF) launched Operation Protective Edge on 8 July. The UN says most of the Palestinians killed have been civilians.
According to the IDF, the operation was launched to restore calm in southern Israel after Gaza had fired more than 150 rockets into the country.
On 17 July, Israel announced it would start a ground invasion of Gaza to destroy Palestinian Islamist organisation Hamas' underground tunnels.
The Israeli death toll stands at 53 soldiers and one civilian.
© Copyright IBTimes 2023. All rights reserved.