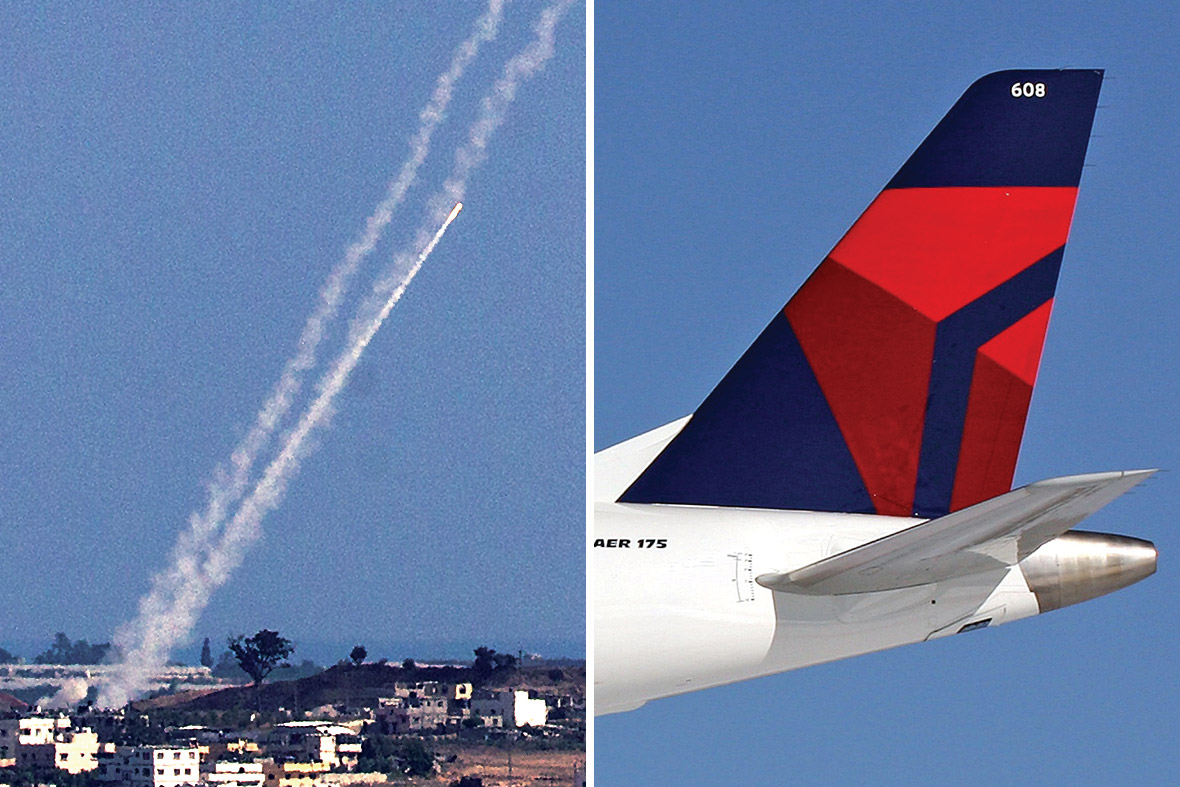 US airline Delta has suspended all flights to Tel Aviv in Israel over safety concerns because of the on-going conflict in the area and reports of a rocket near the city's airport.
Israeli troops have launched ground offensives into the occupied Palestinian territory of Gaza, a densely populated area that has also been heavily bombarded leaving hundreds of civilians dead.
Militants belonging to Hamas, which has political control in Gaza, have fired rockets over the border at Israeli towns and cities, including Tel Aviv. Over a dozen Israeli troops have died.
"Delta has suspended service until further notice to and from Ben Gurion International Airport in Tel Aviv and its New York-JFK hub," said a statement from the airline, which flies 165 million passengers a year to 333 locations.
"Delta, in coordination with the US Federal Aviation Administration, is doing so to ensure the safety and security of our customers and employees.
"Delta flight 468, a Boeing 747 from JFK with 273 passengers and 17 crew, diverted to Paris-Charles de Gaulle Tuesday after reports of a rocket or associated debris near the airport in Tel Aviv. Delta is working to reaccommodate these customers."
Airlines are increasingly cautious following the shooting down of Malaysia Airlines flight MH17 over eastern Ukraine by pro-Russian rebels fighting for independence.
The rebels, who deny responsibility for the incident which claimed 298 civilian lives, have shot down several Ukrainian military planes in recent months.
The latest flare up between Israel and Gaza was sparked by the murders of three Israeli teenagers and the subsequent killings of Palestinian youths.