Gaza Crisis: Netanyahu Says Palestinians are 'Victims of Brutal Hamas Regime'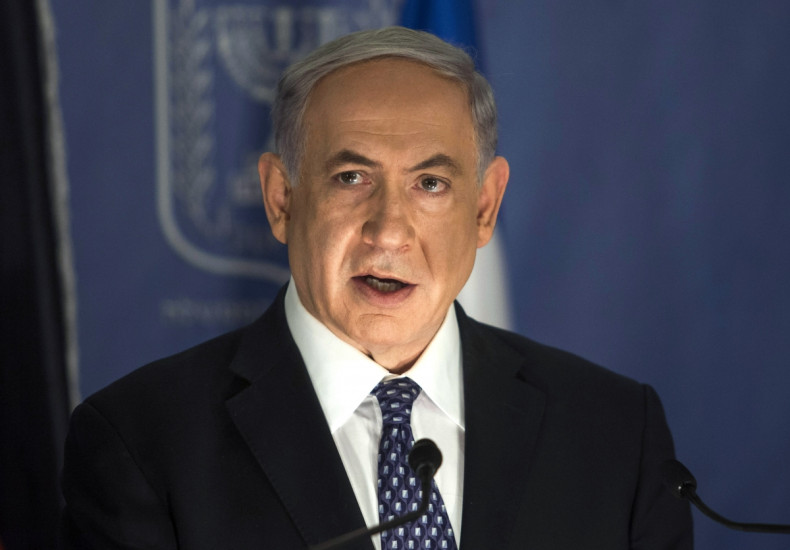 Israeli Prime Minister Benjamin Netanyahu has said that the "people of Gaza are the victims of the brutal Hamas regime," in a joint press conference with UN Secretary-General Ban Ki-moon.
"The people of Gaza are the victims of the brutal Hamas regime. They are holding them hostage. They are hiding behind them," he said.
"We did not seek this escalation in Gaza. We accepted this ceasefire proposal by Egypt. The international community must hold Hamas accountable for its crimes."
"Hamas is like Isis, al-Qaeda and Boko Haram. They don't want a two-state solution, their grievance is that we exist," he concluded.
Netanyahu said that he showed Ki-moon all of the evidence Israel holds that Hamas militants are using civilian targets, such as ambulances, hospitals and schools, to hide themselves and their weaponry.
Ki-moon flew into Israel from Egypt as the international community seeks a ceasefire between Hamas militants and the Israeli military.
"My position is clear. I condemn strongly rocket attacks and they must stop," he said. "I condemn the use of schools, hospitals and mosques for military purposes in Gaza."
However, he added: "I urge Israel to exercise maximum restraint. All international parties have a responsibility to protect civilians."
The chief UN diplomat called on both parties to put their weapons down and get around the table to solve the conflict.
"Stop fighting, start talking and take on the root causes of the conflict. There is no alternative to a two-state solution."
"Too many Palestinian and Israeli mothers are burying their children. We owe it to their sacrifice to intensify efforts to find solution."
US Secretary of State John Kerry also spoke in Egypt to announce that the US was sending $47m (£28m) in humanitarian aid to Gaza to "alleviate the immediate humanitarian crisis."
Kerry called again for an immediate ceasefire and that the causes of the conflict needed to be addressed.
More than 600 Palestinians have been killed and 3,640 injured in Israel's air and ground offensive, while 29 Israelis have been killed in the fighting, 27 of whom were Israel Defence Forces (IDF) soldiers.