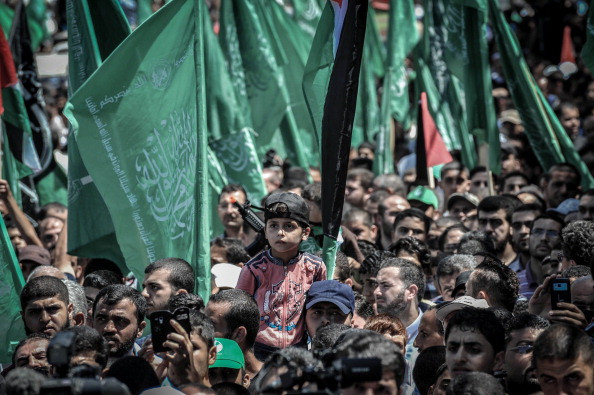 As the 72-hour Gaza ceasefire deadline looms hours away, Hamas on Thursday (7 August) rejected Israeli demands for disarmament and vowed to resume rocket attacks unless its demands for lifting the Gaza blockade were met.
Signalling a failure of the Cairo peace negotiations, designed to find a permanent solution to the mounting death toll in the Gaza conflict, a senior Hamas official, speaking from its military wing, Al-Qassam Brigades, said there would be no further extension of the ceasefire unless there is a permanent agreement to lift the Gaza blockade.
At the group's first rally since the ceasefire took effect on Tuesday (5 August), Hamas spokesman Mushir al-Masri said: "Our fingers are on the trigger and our rockets are trained at Tel Aviv."
Abu Obeida, the Al-Qassam spokesman, also urged Hamas negotiators in Egypt not to accept another extension of the ceasefire unless the blockade is lifted.
Speaking on the group's Al-Aqsa TV station, Obeida said Hamas was, "ready to go to war again," and vowed to cause chaos in Israel's big cities and disruption at Israel's International airport in Tel Aviv.
Israeli Prime Minister Benjamin Netanyahu has vowed to fight back if Hamas continues its hostility.
"They might reject an extension. If they attack us, we'll respond in kind, as any government would," said Netanyahu on Germany's ZDF television.
Security officials negotiating between the two sides in Egypt expressed their struggle to bring the sides together, as either party is failing to compromise.