Israel has agreed to ease conditions in the Gaza Strip during indirect Cairo ceasefire talks, a senior Israeli official has revealed.
According to the Israeli news service Haaretz, while no long-term truce has been agreed, Israel is prepared to go further than the truce negotiated after Operation Pillar of Defence in 2012 in a number of areas.
The easing of conditions, if agreed, will not include the construction of a seaport or an airport in Gaza.
However, they will include the expansion of the fishing zone off Gaza from its current range of three nautical miles to six. If the security situation improves, Israel said it would consider expanding this to 12 nautical miles, the amount that Hamas wants.
The official said that Israel is also willing to ease the passage of people from Gaza to both Israel and the West Bank, and to increase the number of permits authorised each month to 5,000.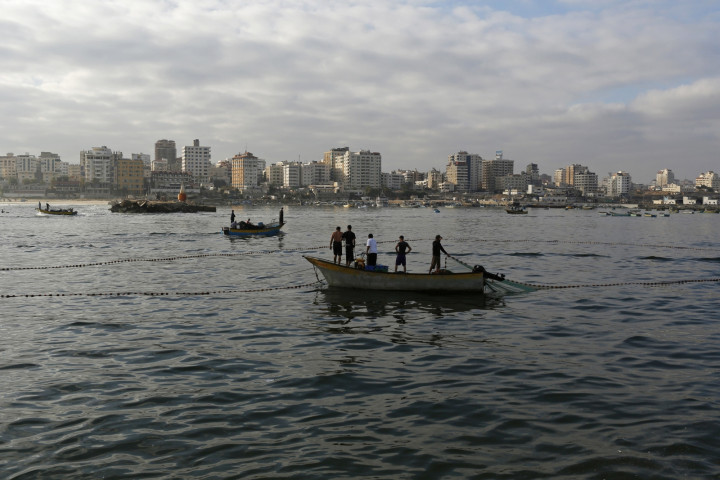 Furthermore, Israel said it is willing to significantly increase the number of Gazan trucks carrying various goods which can enter Israel through the Kerem Shalom crossing on the Gaza Strip-Israel-Egypt border.
Finally, the official said that Israel is prepared to allow the transfer of money to Gaza to pay the salaries of Hamas through a third party, that is not Qatar or the United Nations. This transfer will have to be monitored to ensure that the funds are not used to finance terror activities.
According to the official, speaking on condition of anonymity, Israel will also be prepared to release a few dozen Palestinian prisoners held during Operation Protective Edge, in return for the remains of Oron Shaul and Hadar Goldin. The IDF declared both soldiers dead, based on forensic findings, but believes Hamas is holding Shaul's body and partial remains of Goldin.
The latest three-day ceasefire between Israel and Islamist group Hamas has held so far, with normal life returning to streets of Gaza.
Israeli government spokesman, Mark Regev, said the Israeli military would be "ready to act to protect our people" if Hamas violated the agreement while Hamas spokesman Sami Abu Zuhri said the talks were "the last chance" to agree on a long-term truce.
According to the United Nations, more than 1,900 Palestinians – mostly civilians – have been killed in Operation Protective Edge.
The Israeli military confirmed that 64 Israeli soldiers have been killed in the Gaza clashes, and three civilians were killed by Hamas rocket fire.