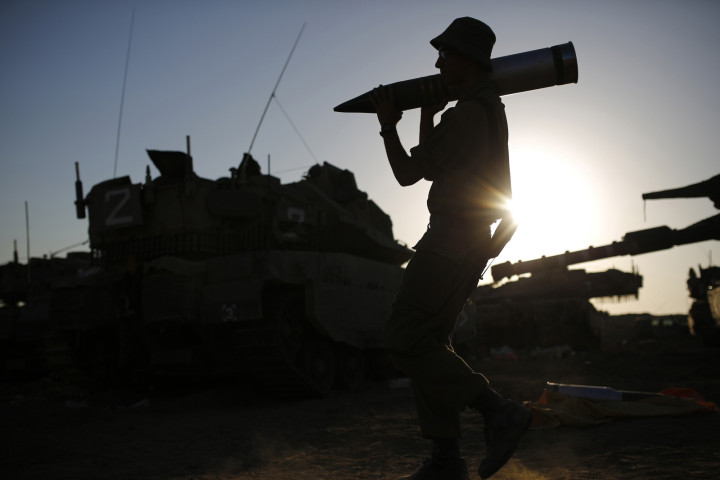 Israel is gearing up for a fresh barrage of rockets from Hamas as uncertainty prevails over whether the Palestine-based group will agree to extension of the 72-hour ceasefire.
With reports suggesting that Hamas, the dominant force in the Gaza Strip, and the Islamic Jihad could reject a truce extension, the Israel Defense Forces (IDF) is said to be on alert.
The three-day ceasefire is nearing its end and the IDF has about 40,000 reservists ready to be redeployed in the Gaza Strip if fighting erupts again.
"It's important in the coming hours to be alert," senior Israeli military official Colonel Gili Shenhav said.
Reuters cited a Palestine source, who is part of the ongoing Egypt-brokered talks taking place in Cairo, as saying: "Negotiations are difficult. Negotiations have not yet reached a final result. A rejection of extending the truce is likely. That announcement will come from our brothers in Gaza."
While Hamas is yet to formally announce its decision, media reports from Lebanon suggest there is a possibility that the militant group would be willing to continue the ceasefire.
Just hours before the ceasefire ends, two rockets have been fired at Israel. Though the IDF has squarely put the blame on Hamas for the firing, the group has denied it.
"We have one position, we refuse to extend the ceasefire and it is a final decision. Israel did not propose anything," a Hamas leader told AFP.
The militant wing of Hamas had earlier urged its political arm not to extend the ceasefire.
"We urge the Palestinian delegation negotiating not to renew the truce except after the acceptance in principle, particularly to the port [opening], and if there is no acceptance then we ask the delegation to withdraw from talks," a masked fighter representing Izz a-Din al-Qassam Brigades said in a televised statement.