Gazprom chief set for talks with Greek PM Tsipras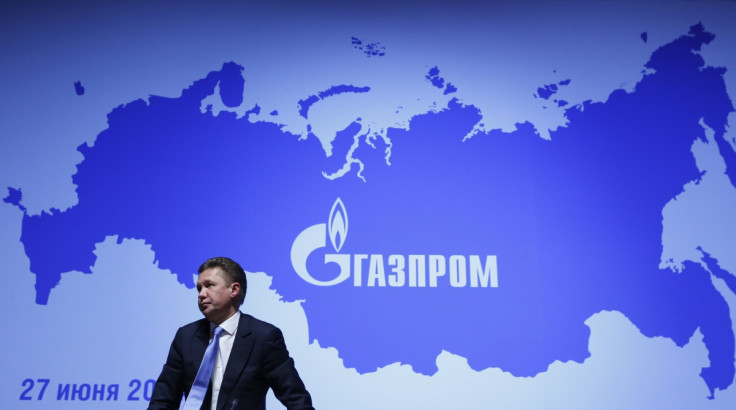 The head of Russia's natural gas giant Gazprom Alexei Miller is set to meet with Greek Prime Minister Alexis Tsipras on Tuesday, after the Kremlin denied reports that it had agreed to pay Greece €5bn (£3.58bn, $5.34bn) in a gas pipeline deal.
Tsipras met with Russian President Vladimir Putin last week in Moscow, where the two leaders spoke about enhancing economic and cultural cooperation. Putin said Greece had not asked for any direct financial assistance but said Russia could look at ways to extend loans to Greece, through joint investment projects.
Although Putin did not give any specific details, analysts took the statement to mean the two sides would work together on the so-called 'Turkish Stream' gas pipeline that Russia is promoting as an alternative to the now defunct South Stream project.
What is Turkish Stream?
The gas pipeline project is Russia's most recent attempt to divert its gas transit to Europe away from Ukraine.
Moscow had previously promoted the South Stream pipeline, which would have seen gas reach Europe via a pipeline from Russia to Bulgaria, through the Balkans and onwards towards Western Europe.
The project was canned after falling foul of European Union regulations.
Turkish stream would instead reach Western Europe via Turkey and then Greece. The project is supposed to have an annual capacity of 63bn cubic metres. Turkey would use around a fifth of that amount, while the rest would be sold to European customers.
Russia has previously warned its EU clients, who rely on Russia for around a third of their gas needs each year, that it would halt transit via Ukraine when existing contracts with the EU expire.
Individual states within the EU have their own agreements in place with Russia, most of which are long-term and have between 10 and 35 years to run.
Greece-Russia deal?
Reports emerged in the German media on April 17 that Greece could sign a gas pipeline deal with Russia on Tuesday. Der Spiegel cited a junior minister in Greece's Syriza party, which dominates the governing coalition, as saying the deal could be signed on Tuesday.
A number of newspapers have reported similar stories over the weekend and on Monday, suggesting Greece was closing in on a deal with Russia's state-run gas giant.
The Kremlin has denied it would offer Greece financial aid. When quizzed by the Wall Street Journal if Russia could hand Greece up to €5bn in prepayments for the extension of the 'Turkish Stream' pipeline, a Gazprom spokesperson said: "For what? I don't understand what you're referring to."
Reports have also surfaced that Russia could be prepared to relax its ban on food imports from Greece, which lost out on a major export market when Russia imposed a ban on fresh food imports from the European Union, in retaliation for the European sanctions on parts of the Russian economy.
Whether or not Miller and Tsipras reach a deal during the visit, the fact that it is going ahead will irk Greece's eurozone partners and shows that Athens is not afraid to break the European consensus on Russia.
© Copyright IBTimes 2023. All rights reserved.