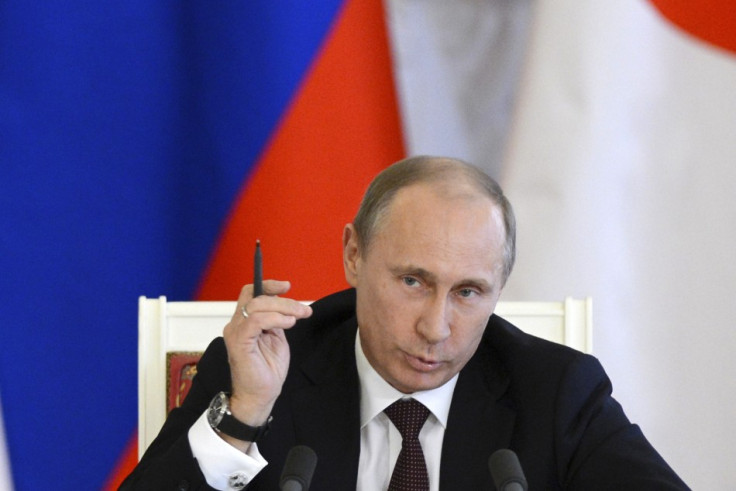 The probe into Gazprom's gas export monopoly practices should be finished by spring 2014, said the European Commission which is holding the investigation.
The action against Gazprom by the EC could lead to a fine of as much as 10% of its annual turnover being imposed for alleged anti-market practices.
European Energy Commissioner Guenther Oettinger told journalists in Lithuania's capital that he expected the investigation into Gazprom to be completed by the spring of 2014.
"We need some more months for investigation on an expert level," he said.
Meanwhile the EU's Competition Commissioner Joaquin Almunia, who is leading the investigation into Gazprom, indicated in October 2013 that the executive in the EU planned to make a charge against Gazprom known as a state of objections.
In these cases, the EC sets out a list of concerns about a company with a recommendations of a possbile fine, and gives the firm a total of two months to reply.
Unless both sides in the dispute can reach a settlement, EU regulators would then take six months to make a decision on any further course of action.
Lithuania, which currently holds the EU's rotating presidency, said that the statement of objections might be presented to Gazprom this month.
The EC has the power to fine a company 10% of its annual turnover if it is found to be in breach of the EU competition rules.
The suspected charges laid against Gazprom have been vigorously denied and the company has claimed the probe is politically motivated.
The European Union and Gazprom have already clashed over the dominance the firm has over the supply of the EU's gas market.
The EU has been trying to find ways that member states of the EU can be less reliant on Russian gas and have access to a more diversified energy mix.
Gas Wars
Tensions have mounted between countries considering EU membership and the likes of Russia which see such moves as a threat to its own security.
Gazprom has been at the centre of a brutal energy dispute between Russia and Ukraine recently.
It demanded that Ukraine pay an outstanding gas bill "urgently" or face the consequences.
Gazprom chief executive, Alexei Miller, said in a statement: "Ukraine has failed to pay fully for August supply. We have to wait for a reaction of our Ukrainian partners ... If there is no reaction we have to move to advance payments."
Miller added that Gazprom had paid Ukraine $1bn (£621m, €726m) up front for gas transit though its territory to Europe.
Gazprom currently ships more than half of its gas to Europe via Ukraine and it has pledged to increase exports to Europe to 152 billion cubic metres from 138 bcm last year.