Britain to Make More Boobs as GC Aesthetics Plans Doubling of Breast Implants Production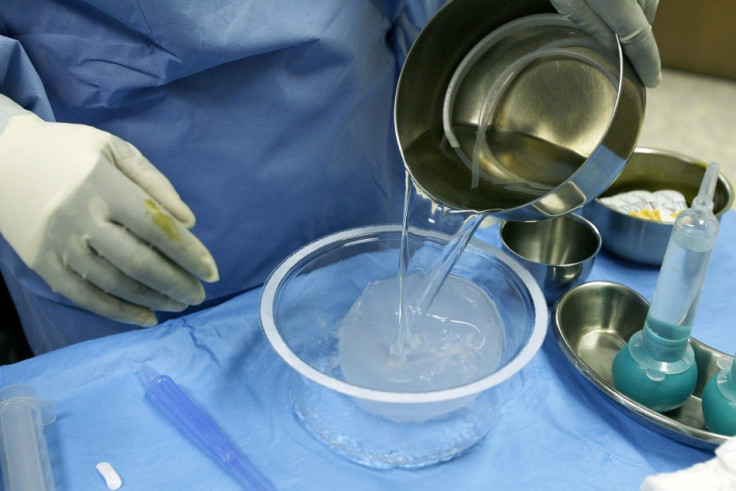 Britain could become a global centre for the production of breast implants as the country's only manufacturer of the silicone product says it is going to double the size of its UK operation within three years.
GC Aesthetics will increase its staffing by as much as 40% at its two UK-based breast implant production facilities, at Cumbernauld and Ashby-de-la-Zouche, which currently make more than 75,000 a year under the British Nagor brand - a number expected to grow rapidly as it launches into new markets.
"We are seeing a very, very positive reaction from our physicians and patients to our Nagor brand so therefore we absolutely are going to increase our manufacturing in the UK," said Ayse Kocak, chief executive of GC Aesthetics, in an interview with IBTimes UK.
"I live in Mexico, but I often travel to the UK. Many of our leadership team is from the UK. Therefore we have decided to open another office in the UK. The UK is very important to our business.
"I find the UK, in terms of Europe, a business-friendly environment. It's a really pleasant experience for an international company to do business in the UK."
Sales figures from British Nagor have grown 30% year-on-year and the UK-made implants are being exported to 50 countries across the world, including some of the government's priority markets such as China and Brazil.
Kocak, who worked with Pfizer on the launch of its erectile dysfunction drug Viagra, says she is keen to make as much of the firm's connection to the UK as possible when drumming up business.
"We like talking about and promoting our brand as British," she said. "People want to know where the product is made. When we say it is made in the UK ... people's perception is that things manufactured in the UK are of a higher quality. We do our best to deliver that."
In 2011, the only global survey of the number of plastic surgery procedures taking place, conducted by the International Society of Aesthetic Plastic Surgery, found that there had been 1,205,251 breast augmentations in the year.
The top three countries for boob jobs were the US (284,351), Brazil (148,962), and Mexico (72,712). The Nagor brand launched in Mexico in 2013.
PIP implants scandal
A recent PIP implants scandal caused panic among many women who had them. It saw thousands of women across the world go back under the knife to have faulty implants removed after some burst because of poor quality silicone being used by the manufacturer PIP.
Five PIP executives, including founder Jean-Claude Mas, are standing trial in France over the scandal.
"We recognise what happened with PIP and it is a very sad, terrible thing for the whole industry ... we don't want to see anything like PIP again," Kocak said.
"Women just need to make their own decisions and choose the implant that they think will give them the best, safest result."
Kocak said this needs to be done by giving women thinking about breast implant surgery with more information and education - as well as the direct choice - about the product used.
"In this industry what I have is seen is that all companies who are commercialising their products that are in this market have treated their breast implants just as medical devices," she said.
"When you go to the doctor and get a hip replacement, the doctor never really informs you about which hip replacement he is going to put in there - he just tells you you need a hip replacement. That's a medical device.
"I think with breast implants it's a different story. Women want more information, they want to be educated more, they should know what their options are more, and as a result they need to be part of the decisions. What implant they get and what they do their body is a big decision.
"Women in the past have not been part of this decision to the extent which I think they should. That's how we want to create a difference in this market."
Breast implants 'empowering'
Some critics of aesthetic breast implant surgery argue it puts pressure on women to change how they look. They say some women feel compelled to contort and remould their natural body shapes in order to meet modern culture's warped concept of beauty.
Kocak rejects this view and insists it is about empowerment and individual choice.
"My philosophy is it's my choice, it's my body, so therefore if I'm going to feel better, more attractive, more confident, more empowered with a different type of breast - bigger or with more volume - then I'm completely supportive of it," she said.
"I don't think it would define me. I still have a life. I still have many other things going on. But if I want to have a different look, I don't see that as narrow. I completely disagree with that. It's my choice. It's part of who I am, but it doesn't define who I am.
"I think it's empowering for women."
© Copyright IBTimes 2023. All rights reserved.