G'day Google! Home smart speaker arrives in Australia and it knows what a choc-top is
Google's Amazon Echo rival launches down under with support for Aussie slang.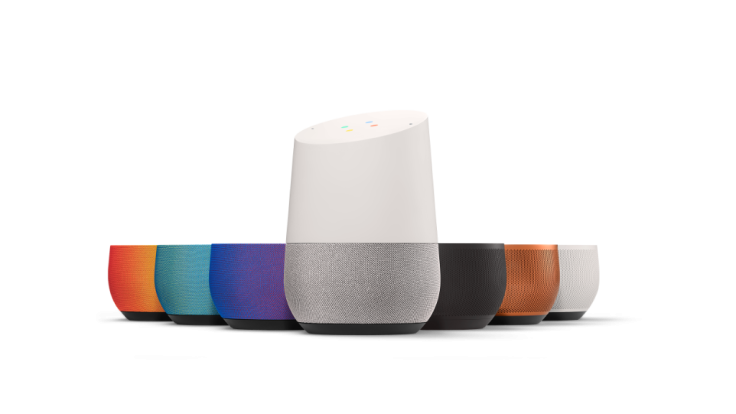 Attention Australian smart home fans: It's time to grab some amber fluid and go off like a frog in a sock as Google has finally decided to bring its Home smart speaker to the land of bonzer barbecues, boomers and bush tellies.
If you are not sure what those things are then don't worry, because when it launches down under on 20 July (priced at AU$199) Home's Google Assistant AI will be fully capable of spewing (and presumably deciphering) heaps of Australian slang phrases.
Home's chatty assistant has also been programmed to understand Aussie accents and the native version even has a 'Strayan twang of its very own.
If you are outside of Australia and still want to hear the local vernacular you can also set your own Home to "English (Australia)" in the settings menu inside the accompanying Android app. Holy dooley!
"We've done a lot to make sure Google Home feels, sounds and looks Aussie," Raunaq Shah, Google Home Product Manager said in a statement (via Mashable).
"We spent a lot of time making sure it understands Aussie accents, understands Aussie words like servo (service station), brekky (breakfast), and also put an Aussie personality in many aspects of the product."
Other confirmed Aussie-centric Easter Eggs have also been confirmed. For example, you can ask Home where the closest Maccas (McDonald's) is, have it respond enthusiastically if you say "surf's up", and even tell you what a Kookaburra (a local breed of kingfisher) sounds like.
Away from Home's newfound Australian lingo, Google has also formed partnerships with local third-party content providers such as ABC News, Fox Sports and The Australian. "We're really trying to build out the partner ecosystem here, so the services Australians know and love are going to be supported by the Google system," said Shah.
Anyone purchasing Home in the region will get a six month subscription to YouTube Red as part of the initial purchase. Google's Wifi hub is also launching on the same day for AU$199, with the option of buying three in a bundle for AU$499.
You can read our ripper review of Google Home's UK-based incarnation here.
© Copyright IBTimes 2023. All rights reserved.