Dutch populist Geert Wilders is the latest lawmaker to protest against Turkish politicians drumming up support for Prime Minister Erdogan at rallies held across Europe.
Diplomatic tensions have escalated in the past few days after Erdogan's ministers were banned from addressing rallies in Germany and Austria where they hoped to encourage Turkish residents to vote in a constitutional referendum in April to increase the prime minister's powers.
Erdogan sparked outrage after he accused Germany of adopting "Nazi practices" after a local authority prevented a Turkish minister from addressing a rally. German foreign minister said Erdogan's comments were "absurd, disgraceful and outlandish" and aimed at provoking a reaction from Berlin.
Dutch politician Geert Wilders has announced on Twitter that he is planning a demonstration against the Turkish Foreign Minister Mevlüt Çavuşoğlu's visit to The Netherlands on 12 March. The far-right populist, who is expected to make major gains in the Dutch election on 15 March, described Erdogan as an "Islamofascist leader" and a "persona non grata."
"Coming here to advocate the change of the Turkish constitution that will only strengthen the Islamofascist leader Erdogan of Turkey... is the worst thing that could happen to us," Wilders told journalists on Sunday (5 March) at a campaign event in Amsterdam.
He added that if he were prime minister he would "call the whole cabinet of Turkey 'persona non grata' for a month or two, not allowing them to come here."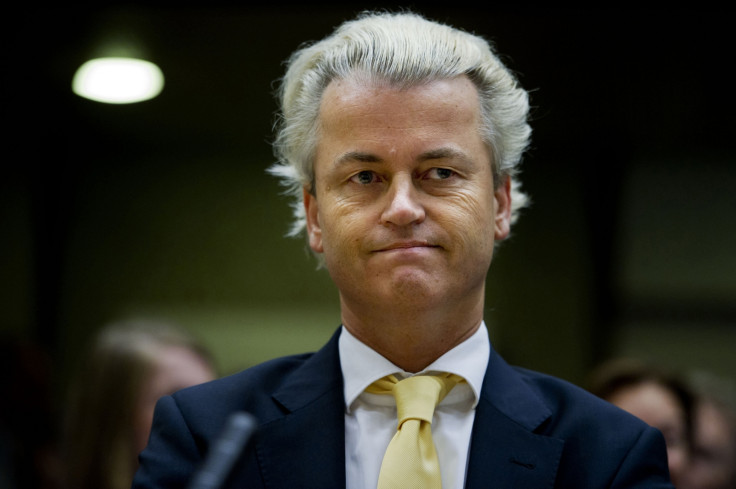 The Dutch government is investigating whether Cavusoglu, can be prevented from speaking at a rally this weekend. Prime Minister Mark Rutte told Dutch broadcaster NOS that his government "is looking at all legal avenues to prevent such a visit."
Wilders is not the only politician to object to Turkish politicians launching a pro-Erdogan campaign in countries across Europe. Austrian Chancellor Christian Kern called for an EU-wide ban on the rallies.
"We shouldn't just temporarily suspend the accession talks with Turkey but end them," Kern told German newspaper Die Welt. "We can't continue to negotiate about membership with a country that has been steadily distancing itself for years, during ongoing access talks, from democratic standards and principles of the rule of law."