Relations between Turkey and Germany continue to spiral downward following the recent arrest of a Die Welt journalist. On 3 March, Turkish President Recep Tayyip Erdogan defended the decision to detain Deniz Yucel, claiming the correspondent was a spy for Berlin and also worked as a representative for the Turkish rebel group PKK.
"They need to be put on trial for aiding and harbouring terror," the president said, accusing Germany of harbouring Yucel for over a month at the German Consulate in Istanbul before finally releasing him to the authorities.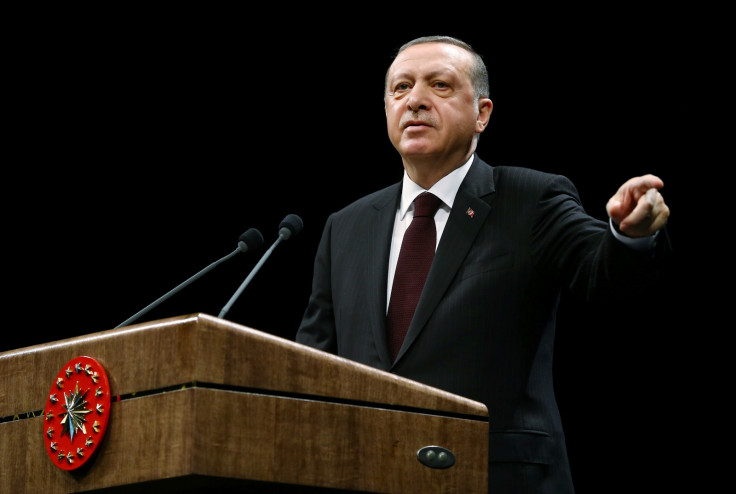 The president's comments followed the recent cancellation of a rally in the German town of Gaggenau where Turkey's justice minister Bekir Bozdag was expected to meet with the Turkish community to speak with about the upcoming referendum that would increase the president's powers.
Close to 1.4 million Turks residing in Germany are eligible to vote in the referendum this April.
Gaggenau authorities said the meeting was cancelled due to lack of sufficient space for the number of people expected. A similar rally by Turkey's Economy Minister Nihat Zeybekci was also taken off the books in Cologne after city officials said they were misinformed about the purpose of the event.
Turkish Foreign Minister Mevlut Cavusoglu said that the cancellations were Germany's way of interfering in Turkish politics but German Foreign Ministry spokesman Martin Schaefer explained that the decision was made by local authorities and not by the federal government. He said that Ankara was simply "pouring oil onto the fire" with the accusations.
Despite some efforts to control rising tensions, the president threw down the gauntlet, warning Germany that Turkey would expose all its wrong-doings. "They are telling us, 'Why are you whipping up the issue?'" Erdogan said. "Just you wait, we have only just started. We are going to expose all that you have done in several international meetings."