The Labour party is seeing a surge in support in Wales, the latest YouGov polls show. The party led by Jeremy Corbyn is now enjoying the top spot, having unseated the Tories.
The Welsh Labour party was behind the Tories only two weeks ago, but the latest poll shows Labour 10 points ahead.
The YouGov Welsh poll has Labour on 44%, up 9 percentage points compared to two weeks ago, while the Tories fell to 34%, down seven percentage points. Plaid Cymru had 9%, down 2 percentage points, while Liberal Democrats polled 6%, down 1 percentage point while the UKIP has 5%, up 1 percentage point.
The surge in support for the Labour party, comes after the party launched its manifesto, which contained several popular policies such as nationalising the railways, energy grid and water companies.
The Conservative party's manifesto however seemed to have run into problems, especially over the proposed "dementia tax" care policy which will see the elderly with more than £100,000 in assets having to fork out for care costs.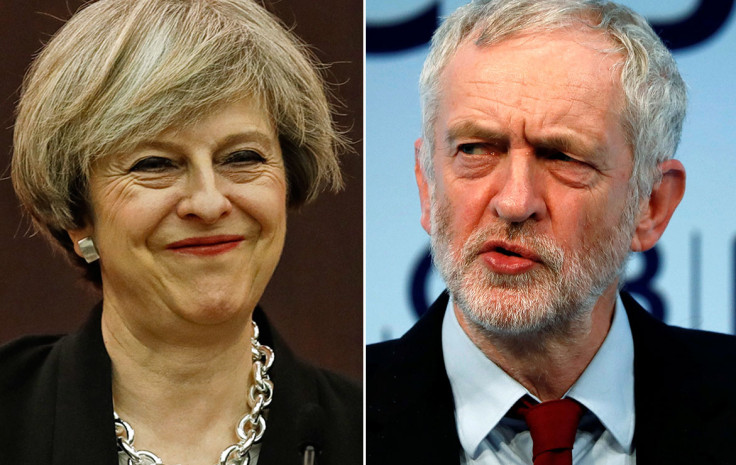 Prime Minister Theresa May, who was on a trip to Wales on Monday (22 May) was forced to explain the proposal, assuring voters: "We will make sure nobody has to sell their family home to pay for care."
The Independent says that the "dramatic turnaround" in Wales will give Labour hope that they can achieve a similar feat in UK-wide polls.
The regular Welsh poll was jointly commissioned by ITV Cymru Wales and Cardiff University's Wales Governance Centre.
The poll indicates that Labour will hold on to all its seats in Wales and go one up, taking the Gower seat off from the Conservatives.
Labour currently holds 25 of the 40 parliamentary seats while the Tories have 11, Plaid Cymru has three seats and Liberal Democrat one.
Labour still very much in the game
Professor Roger Scully from Cardiff University said in his blog: "At least for the moment, Labour seem to be winning the campaign, if not the election as a whole. That is particularly true in Wales.
"The recent local elections showed the resilience of the Welsh Labour party. A party does not dominate the politics of a nation for nearly a century, as Labour has done in Wales, simply by accident.
"Challenged strongly by the Conservatives in this election, Labour seem to be fighting back strongly. There are more than two weeks of campaigning to go, and all to play for. And Labour are still very much in the game," he added.