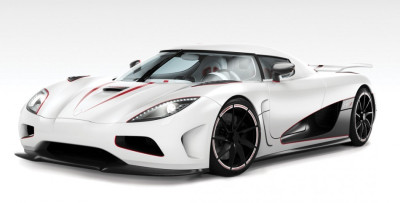 There are only a few days left for the 82nd International Geneva Motor Show to kick-start and we cannot wait for it to begin!
The show, which claims to be the birthplace of innovative ideas and passion for all things related to automobiles, promises much for the year ahead. Leading marquee brands like Ferrari and Jaguar have already released sneak peeks of their cars.
However, given that there is still time before this year's show starts... and we're already so excited... cast your eyes over some of the supercars that debuted at the 2011 Geneva Motor Show...
Must Read:
Ferrari F12 Berlinetta: Prancing Horse's Latest to Debut at Geneva Motor Show [SLIDESHOW]
Jaguar XF Sportbrake: Sneak Peek Ahead of 2012 Geneva Motor Show [PHOTOS]
Range Rover Evoque Convertible To be Unveiled at 2012 Geneva Motor Show [PHOTOS]