Geneva Motor Show 2016: Hot new cars from Lamborghini, Ferrari, Bugatti, Aston Martin and more
The 2016 Geneva Motor Show opens to the public on Thursday 3 March and runs until 13 March. IBTimes UK looks at some of the hottest cars on display.
It wouldn't be a motor show without high-performance supercars like the new Lamborghini Centenario, so named because founder Ferruccio Lamborghini would have turned 100 this year. The low-slung beast will cost £1.6 million but even so, all the 40 cars that Lamborghini plans to make have already been sold. With a lightweight carbon-fibre body and a V12 engine producing 770hp, the Centenario accelerates from zero to 100km/h in just 2.8 seconds.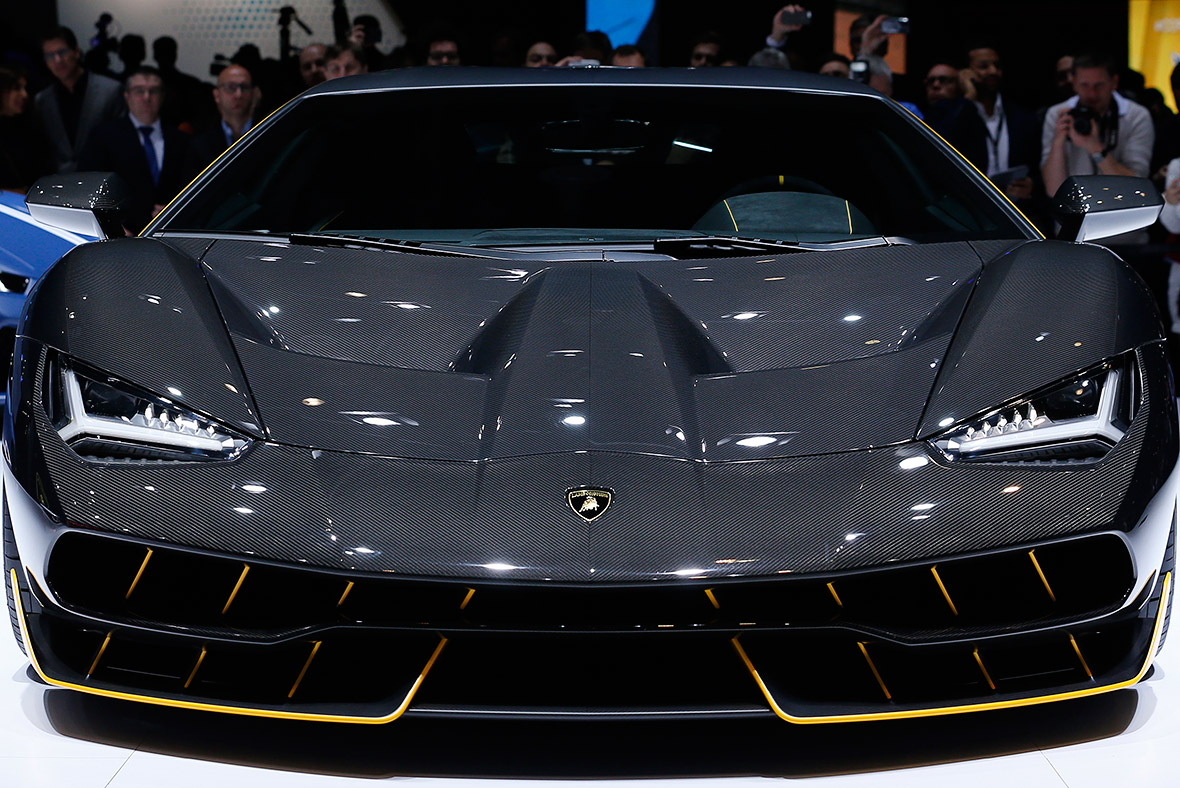 Bugatti unveiled what it says is the most powerful, fastest, most luxurious and most exclusive production super sports car in the world − the Bugatti Chiron (pronounced Shee-ron). Bugatti says it will produce no more than 500 units, with each priced at €2.4m (£1.9m, $2.6m). The successor to the Veyron, the Chiron puts out 1,500 horsepower and has a top speed that is limited by default to 236mph. To reach the higher speed of 261mph (420km/h), a special "Speed Key" must be inserted. The Chiron can hit 100km/h (62mph) in "less than" 2.5 seconds.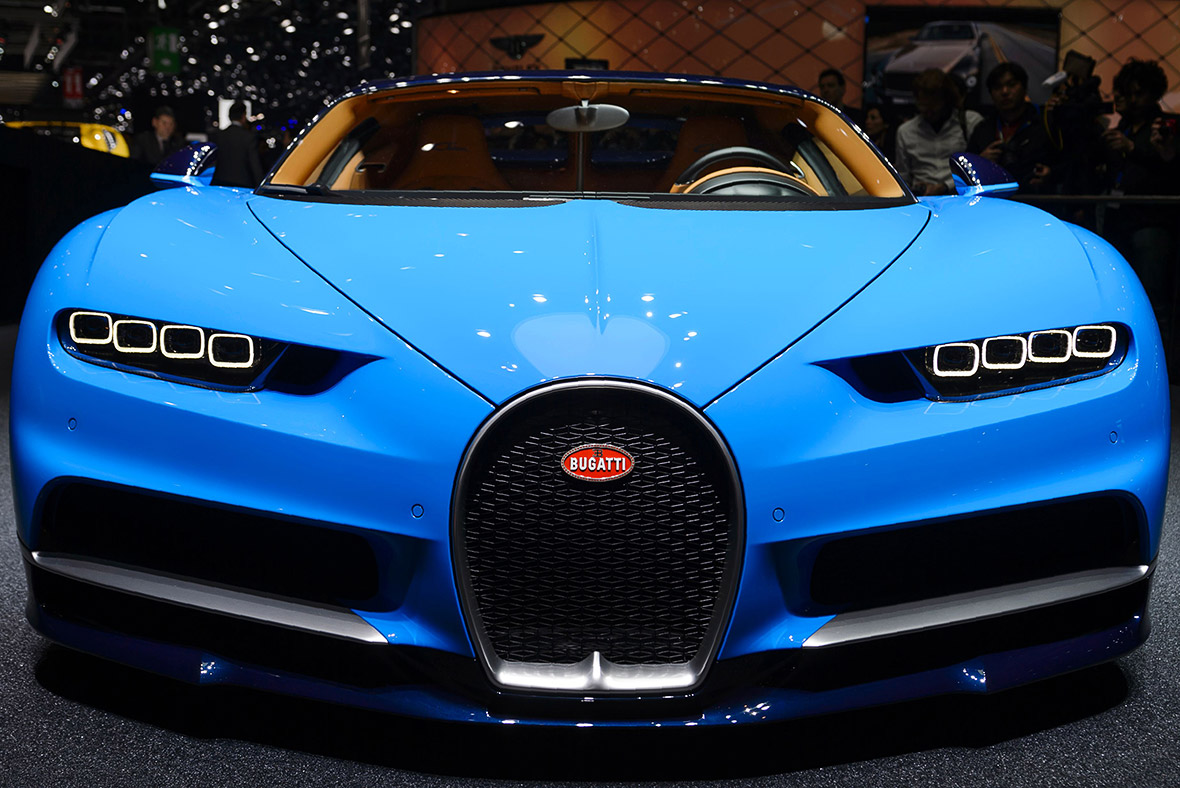 McLaren is exhibiting the 570GT, a sleek two-seater that reaches 100km/h in 3.4 seconds. The company says it aimed to make a car that is comfortable for weekend trips and long-distance drives, despite its racing-level performance. They gave it eight-way adjustable power seats, a touchscreen to control air conditioning and music, a large glass rear hatch to let in light and create a relaxed environment, and a lower door sill to make it easier to climb in and out.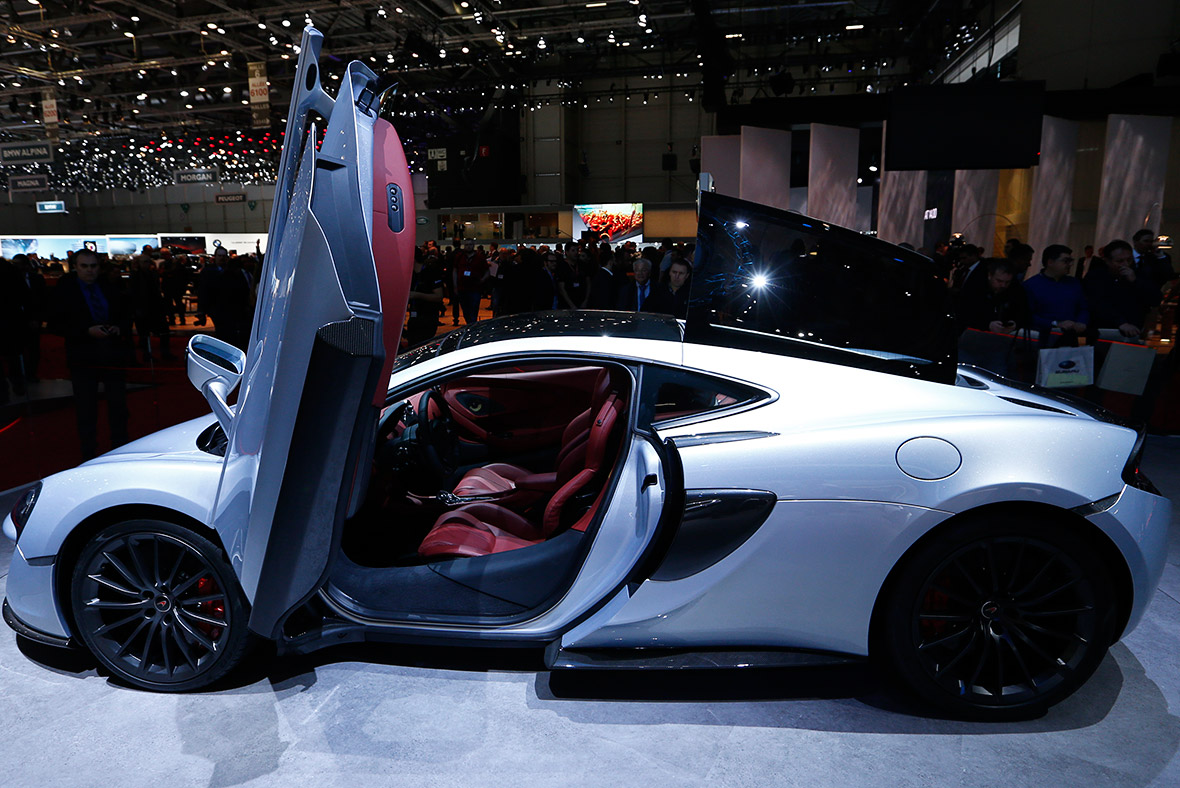 Another insane hypercar on show in Geneva is the Arash AF10, which is claimed to have more than 2,000 horsepower, with 900hp coming from a super-charged V8 petrol engine, and a further 1,180hp being developed by four electric motors, one for each wheel. This hybrid system, the most powerful ever fitted to a road car, is being described by Arash as "Warp Drive", with a claimed 0-100km/h time of 2.8 seconds.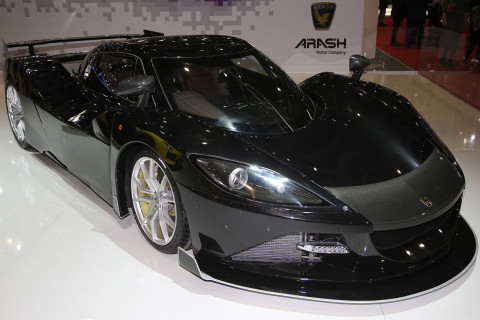 The Aston Martin DB11 is making its debut in Geneva. Despite the name, this is the successor to the DB9 − because James Bond got the DB10. It has a 5.2-litre, twin-turbo V12 engine producing around 600 horsepower.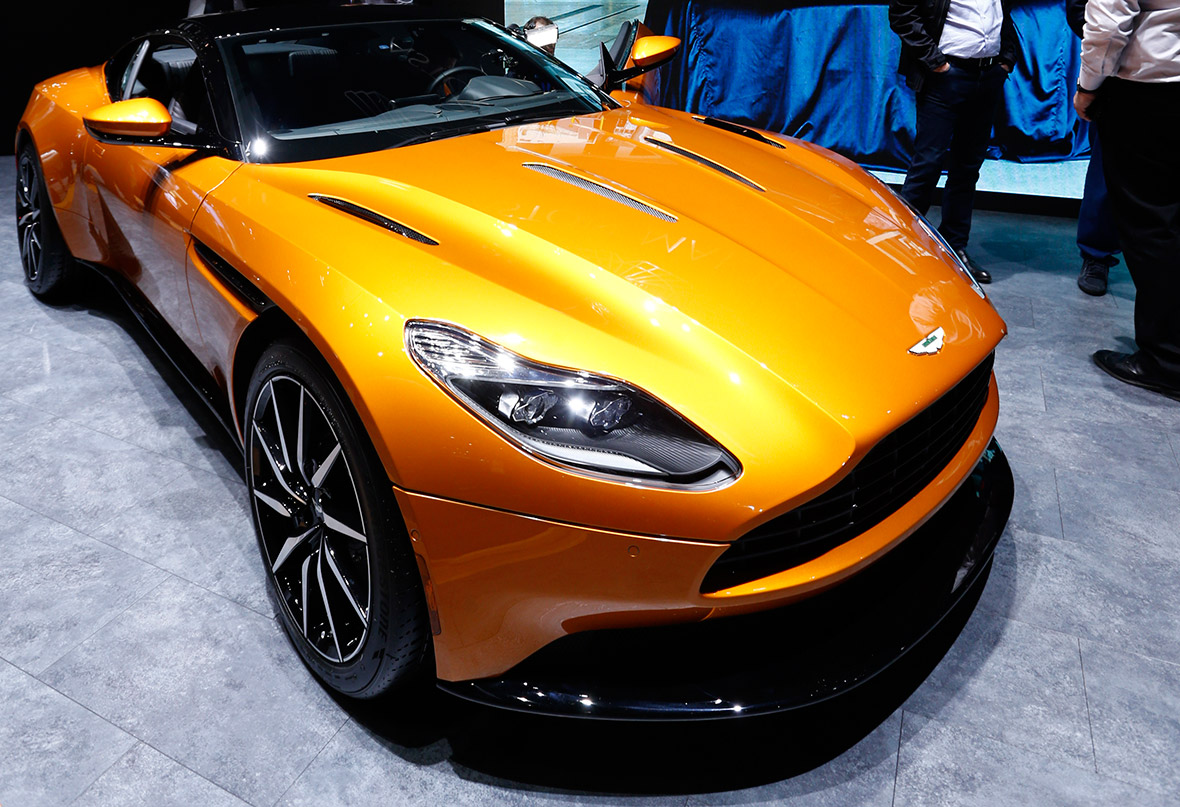 The Ferrari GTC4Lusso is a four-seater four-wheel drive cruiser with rear-wheel steering. Powered by a 680bhp, 6.3-litre V12 engine, the car hits 60mph in 3.4 seconds and has a top speed of 208mph.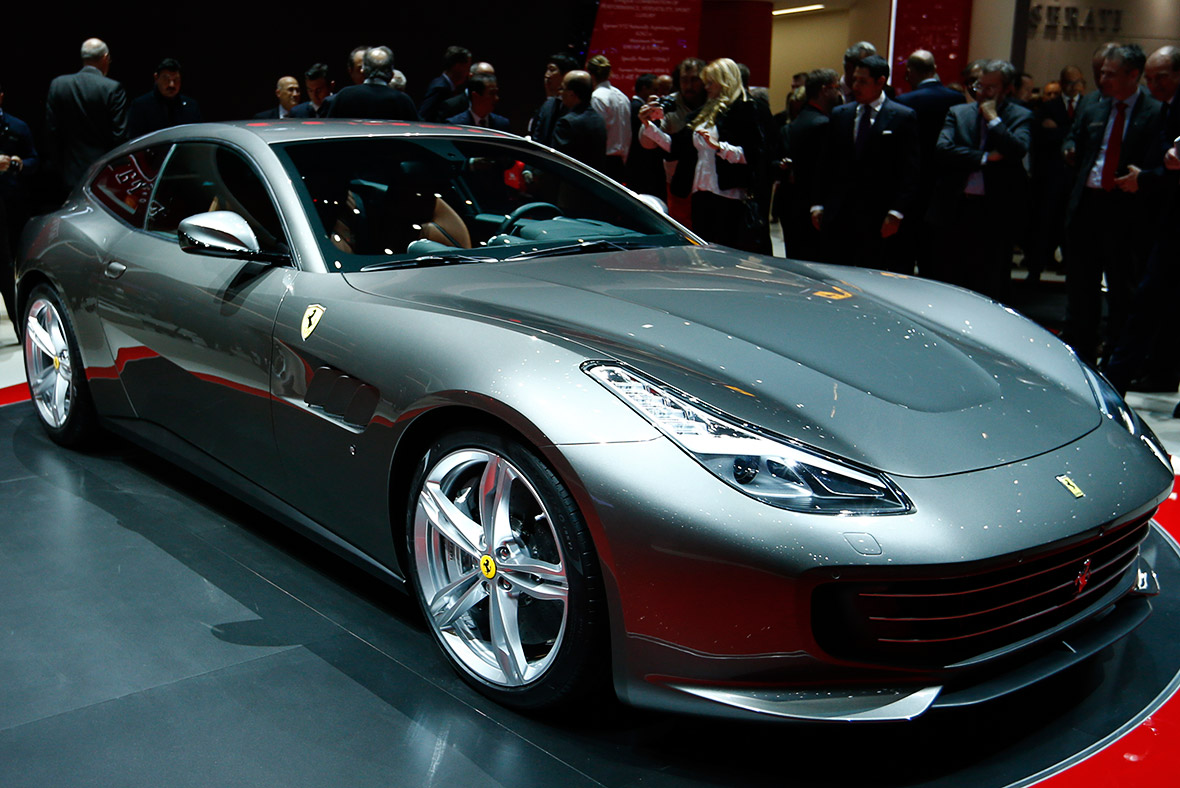 At the slightly more sensible end of the market, the Geneva Motor Show is dominated by small SUVs. There's Audi's Q2, aimed at attracting younger buyers to the brand. Seat is introducing its new Ateca, giving the brand its first SUV. Peugeot's new offering for 2016 is, confusingly, named the 2008. Toyota also has a new SUV, the CH-R.
And there's a surprise new entry to the SUV market: Maserati, with the Levante, an SUV crossover that offers powerful 350-horsepower and 430-horsepower engines and a silhouette that stands out due its sharply tapered back window.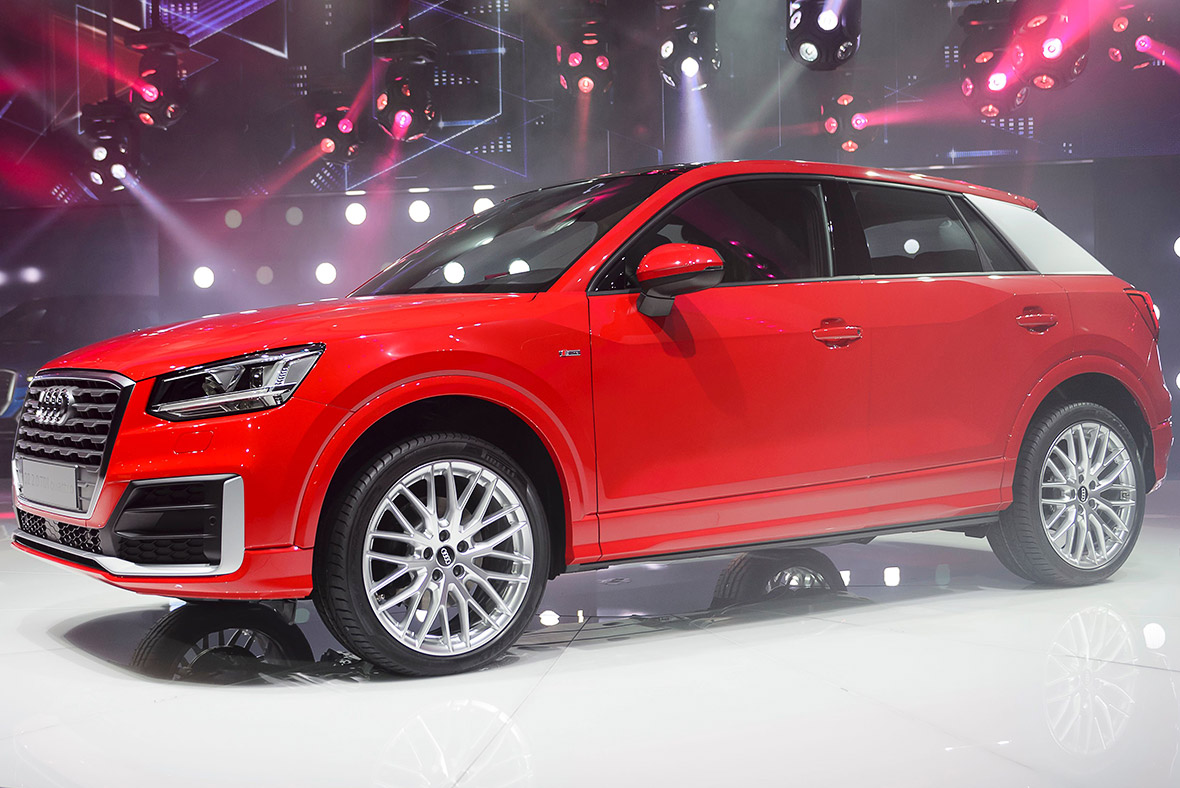 BMW is offering its large 7-Series sedan as a plug-in hybrid, for which it will even come to install a charging station at your house. Electric and hybrid vehicles accounted for only 119,600 out of the 13.7 million vehicles sold in the EU last year. But the numbers are growing rapidly and carmakers say they need to develop alternative technologies to position themselves for the future.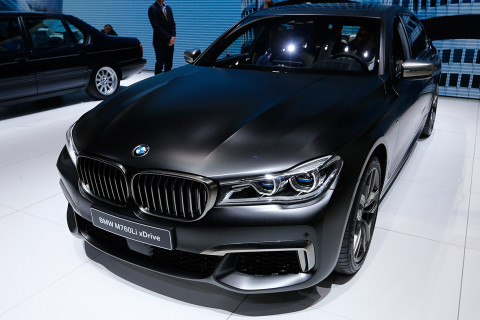 DS, the luxury brand owned by Citroen, is showing the E-Tense all-electric concept vehicle.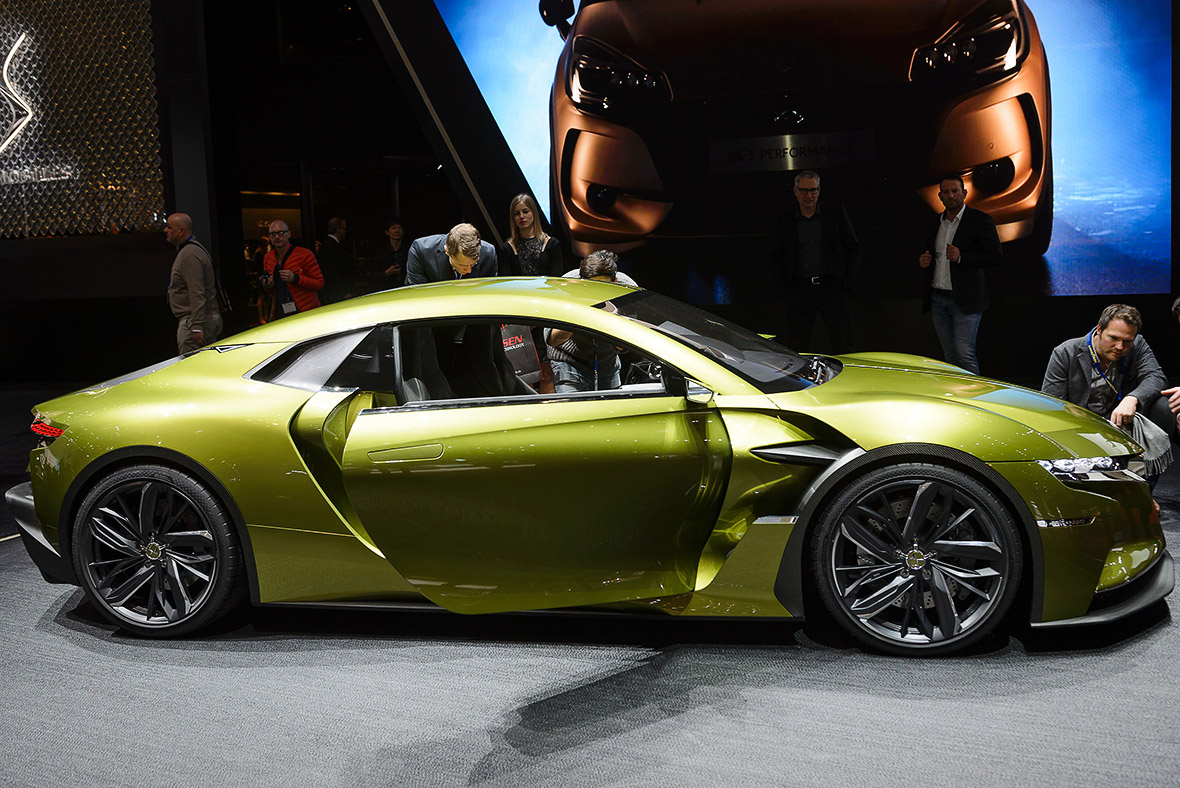 Tesla's Model X made its European debut at Geneva. The SUV is based on the company's Model S saloon car, but is taller with "falcon doors" that open upwards and outwards to give access to the rear seats. The car is all-electric, has a range of 250 miles and can reach 60mph in just 3.2 seconds.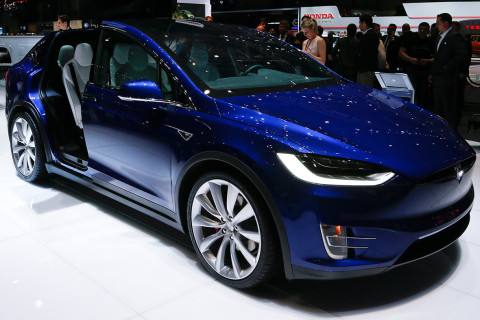 There were red faces on the Volkswagen stand when serial prankster Simon Brodkin (aka Lee Nelson) alluded to VW's cheating on US emissions tests. Holding a wrench and a prop labeled "cheat box," he walked on to the stage and looked under a display car as a Volkswagen executive spoke. In German-accented English, he said CEO Matthias Mueller "said it was OK as long as no one finds out about it." Security guards then escorted the man away.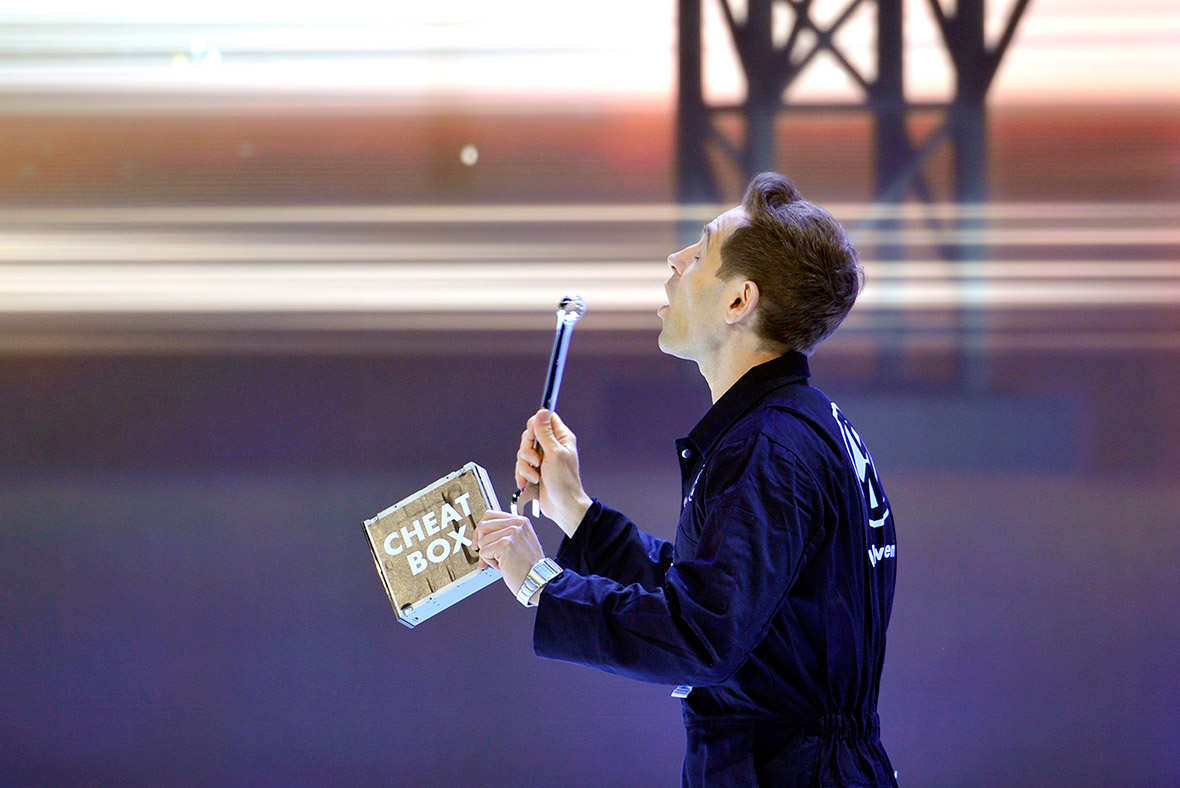 We end this gallery with a quick look at some of the other new models on display in Geneva. IBT is at the Geneva International Motor Show and will bring you the latest news, hands-on first impressions and interviews with the industry's biggest names. Keep your eyes peeled for much more coverage from the show over the coming days. The 2016 Geneva Motor Show runs from 3-13 March.