A tribute concert for George Michael may not go ahead with reports that it is being blocked by the late singer's family.
Dame Esther Rantzen, a close friend of the pop star, previously announced plans for a star-studded concert to take place at London's Royal Albert Hall in October with proceeds going towards a charity. Rantzen, 76, will reportedly meet with Michael's relatives later in April to discuss the concert and receive the go-ahead.
An insider told The Sun: "The most important thing about organising this is that the family approve of everything. Esther and the organisers didn't want to jump the gun and start making arrangements before they had spoken with them. At the moment there is a big possibility it won't happen because the family aren't on board. The meeting will either make or break plans.
Rantzen and Michael, who died on Christmas Day (25 December 2016), are known to have had a close relationship. The former Wham! singer donated £2m in royalties to Rantzen's charity Childline from sales of his single Jesus To A Child in 1996.
Addressing the rumours of a tribute concert, Michael's spokesperson revealed they had been approached but are yet to make a decision. If the event gets the green light, it would certainly have an abundance of celebrity support with the likes of Sir Bob Geldof and Simon Cowell stating they would attend.
It is also said that Michael's ex-boyfriend Fadi Fawaz is hoping to hold an exhibition later in 2017 featuring personal photos of the Careless Whisper singer.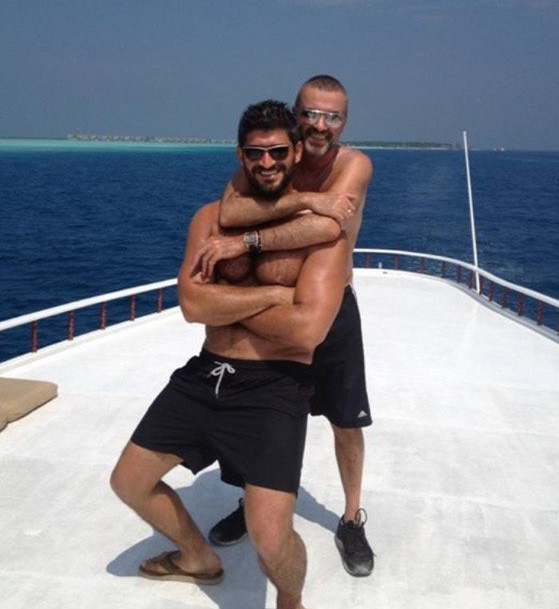 According to The Sun, Fawaz, a fine art photographer, is "keen to do something positive" in Michael's memory and believes the musician would have approved of the gallery. The source adds: "Fadi has been very emotional in the months after George's passing... George was a huge art fan, and did a lot of work to promote artists' work through his charity the Goss-Michael Foundation, as well as supporting Fadi with his projects."
Fawaz is said to have a strained relationship with Michael's family and was allegedly kept in the dark about the singer's funeral, which he was seen attending in March.