One of George Michael's godchildren says he is unsure whether he will inherit a portion of the late singer's fortune.
Following Michael's death in December, reports claimed the Wham! singer's estimated £105m ($133m) wealth would be divided amongst his several godchildren. However, James Kennedy, son of Michael's childhood friend Andros Georgiou, said he has not been informed about the singer's will.
When asked about the inheritance by Andy Cohen on Watch What Happens Live, Kennedy said: "Yeah I've heard about that. Honestly, I've been told nothing so far, so those are all just tabloids talking the usual stuff."
The Mirror had previously reported that Michael, who died on Christmas Day, left the majority of his wealth to the children of many of his celebrity friends. These include Geri Horner's daughter Bluebell, Martin Kemp's children Roman and Harley, and Kennedy's sibling. It was also claimed that Michael had listed a number of charities in his will, such as Childline and Macmillan Cancer Support.
In another interview with Daily Dish, Kennedy, a DJ and reality star, revealed that he had not seen the Careless Whisper singer since he was about 12 years old but was hoping to reconnect with him. He said: "[It was a] very sad time. My dad actually recently moved back to London, so I was gonna go visit him and basically knock on George's door in the new year but a week later, on Christmas, obviously [we] got the news, and it was heartbreaking."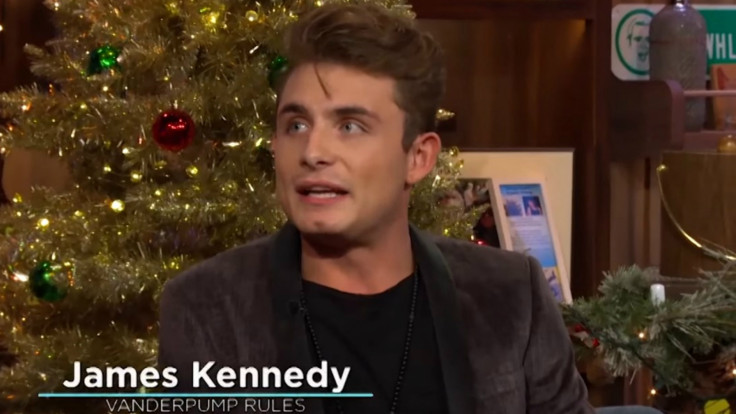 The Vanderpump Rules star continued: "You know he was just Uncle George, really. He didn't really give me advice. I was very young. I wasn't into music yet. I was like a baby. He was just Uncle George and [he'd] pop me on his lap and stuff like that. He's obviously sculpted my life in a way that he's touched many people in his music. He was a family member and was there when we were growing up, so it was two sides, I guess."
Kennedy's father, Georgiou, recently spoke out about what he believes caused Michael's death, which is yet to be officially determined. Georgiou said on the BBC's Victoria Derbyshire show: "I believe he had suicidal thoughts, because his mental health was all over the place. But I don't believe this was suicide... I just think he took too much of something, mixed with antidepressants and other drugs he was on – with alcohol. I think his heart just stopped beating."
Michael's funeral is reportedly on hold as his body is yet to be released to his family. The coroner's office is awaiting the results of toxicology tests which could take several weeks.
Watch James Kennedy on Watch What Happens Live: