Harry Styles turns 23: Dunkirk movie release, solo music career and other upcoming highlights
A look at projects the singer and actor has coming up in the year 2017.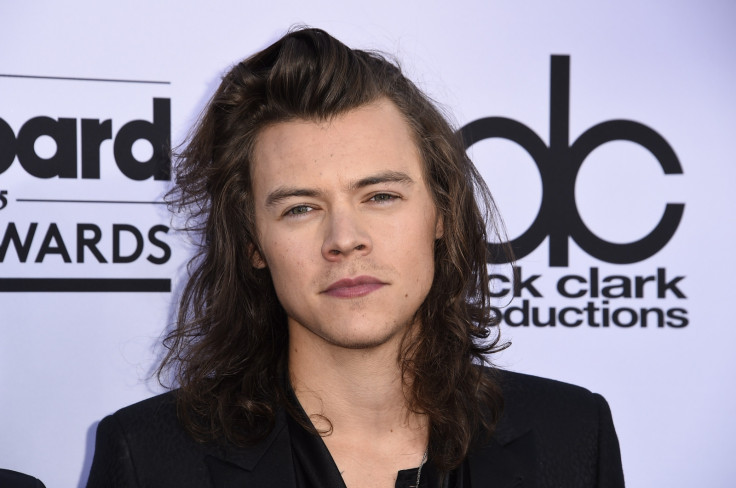 Harry Styles has a busy 2017 ahead of him. With One Direction enjoying a lengthy break, the heartthrob has spent the past year working on his own projects such as stepping into Hollywood and quietly working on his solo material. As Styles celebrates his 23rd birthday today (1 February), IBTimes UK takes a look at the exciting career highlights in store for the pop star.
In his first interview since One Direction embarked on their hiatus in December 2015, Styles cast doubt on hopes the boy band would reconcile in the near future. The Story Of My Life singer told Another Man in September: "When we started people always asked, 'Where do you think you'll be in five years?' It's a difficult question to answer."
He said: "I would never say we'll never do anything ever again but it's good for us to be exploring different things. Maybe at some point everyone will want to do something again but it'll be better if it happens naturally like, 'Hey, we all really want to do this again'.
"If that were to happen it would be amazing. I would never rule that out. It's the most important, greatest thing that ever happened to me, being in that band. It completely changed my life."
After five years performing with Niall Horan, Liam Payne, Louis Tomlinson and former member Zayn Malik, Styles is clearly itching to make a mark on his own so here are the projects in the pipeline for the singer.
Dunkirk movie
Styles is set to make his debut on the big screen in Christopher Nolan's World War II epic Dunkirk. Scheduled to hit cinemas on 21 July, Styles has hit the ground running acting alongside the likes of Tom Hardy, Cillian Murphy and Mark Rylance. Proving his dedication to the craft, the Best Song Ever hitmaker drastically cut off his famous curly hair for the role and auctioned off the chopped locks for charity.
Watch Harry Styles in the Dunkirk trailer:
Although the public are yet to cast a critical eye on Styles' acting skills, his co-star Rylance previously sang his praises. Rylance told the Evening Standard: "No, he doesn't need tips. He is shaping up... What's really surprised me is he's really witty, really funny – he really makes me laugh. He's been ever so brave, not making any fuss.
"He seems remarkable... one of those people [who has] – Sean Penn has it too – a kind of panache. I look at them and think, 'How did you get that? How do you get so that life is easy?' But he has got a lovely, lovely character. It's a gift."
A source also shut down speculation that Styles won the role based on his celebrity status, claiming that director Nolan was impressed with his organic acting ability. According to the Mirror's insider, Nolan was bowled over with the singer's "natural" charisma and even increased his screen time.
Solo career
With Payne's new music reportedly imminent and Horan and Tomlinson already releasing their material, Styles could well be the last 1D member to debut as a solo artist. However, the musician is believed to be piecing his solo career together behind the scenes.
In June, it was revealed that Styles had signed a solo deal with Columbia Records prompting fans to worry he could eventually leave the boy band for good. In December 2015, Styles also registered four songs with the American Society Of Composers, Authors and Publishers. The pop star has also written songs with Snow Patrol's Johnny McDaid, who promised the singer's solo music will "blow socks off".
© Copyright IBTimes 2023. All rights reserved.