George Osborne election budget: Deficit drops as chancellor drastically changes surplus forecast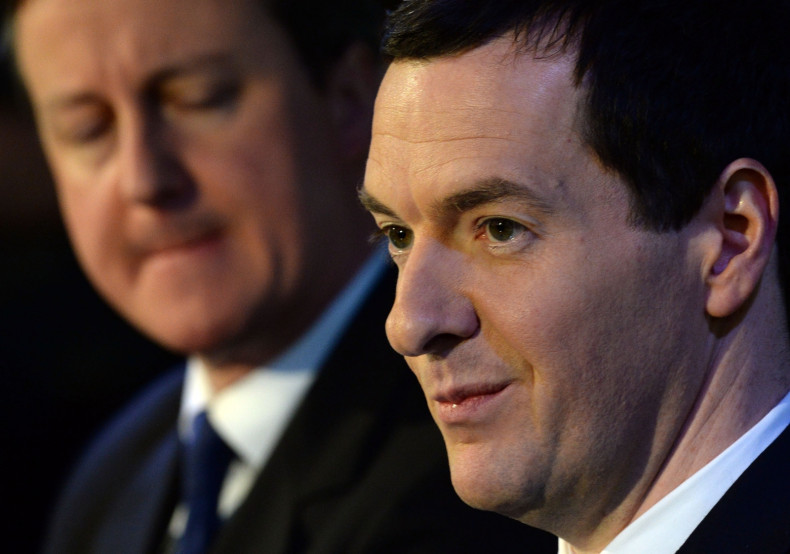 Chancellor George Osborne has said the deficit is to fall at a faster-than-expected rate over the next four years and the squeeze on public spending is set to end early as Osborne makes radical changes to the surplus.
As part of the 2015 budget, Osborne said the deficit is falling at a quicker rate than expected and it will fall to 4% in 2015-16, 2% the following fiscal year, before dropping to 0.6% in 2017-18, and going into surplus a year later.
The purse strings will be eased as Osborne stated the surplus in 2019-20 will be £7bn, 0.3% of GDP – well below the £23bn previously forecast in the Autumn Statement. As a result, Osborne said, the squeeze on public spending will end early.
Osborne said, following five years of the coalition government, the deficit stands at half of what David Cameron and co inherited.
UK deficit
It will be 80.4% in 2014-15 and 80.2% in 2015-16
By 2019-20 it will have fallen to 71.6%
Public borrowing
Revised down from £91.3bn to £90.2bn in the current fiscal year since December
2015 and 2016 numbers have been cut from £75.9bn to £73.5bn
Figures cut down to £39.4bn and £12.8bn in 2017-18
In 2019-20 there will be a £5.2bn surplus
IBTimesUK will be reporting on the Budget throughout the day. Make sure to follow @IBTUKPolitics and read our live blog for all your red box related news and commentary.