George Osborne finally set to reappear to defend Budget as further welfare cuts scrapped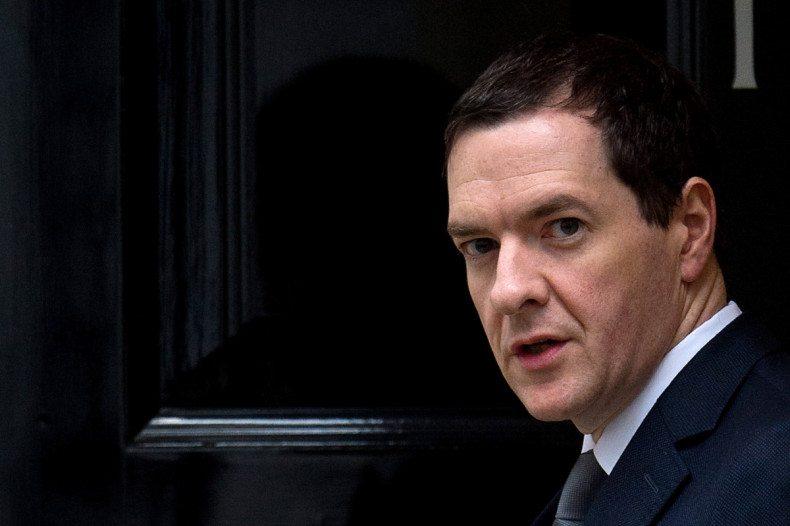 Chancellor George Osborne is set to reappear to defend his controversial Budget in the House of Commons on 22 March. Barely a day after delivering what has turned out to be a highly divisive Budget, Osborne went into hiding, having not been seen in public since 17 March.
Labour seized the opportunity to note the chancellor's absence from the House. "You have come here today, the Secretary of State for Work and Pensions is here today, practically every other cabinet minister is here today," said Opposition leader Jeremy Corbyn on 21 March. "Whatever has happened to the Chancellor of the Exchequer? Where is he today?
"Could you not, instead of covering up for your friend, ask him if he would be kind enough to come along to the House and explain why, for the first time in my memory in Parliament, a government's budget has fallen apart within two days of its delivery and there is an enormous hole in it?"
Osborne has been at the centre of a bitter row after announcing plans to slash disability payments, but he is expected to offer an olive branch to Iain Duncan Smith (IDS), Sky News reported. Proposals to make cuts to the Personal Independence Payment (PIP) prompted Work and Pensions Secretary IDS to quit last week, leading to a tumultuous few days for the Tories. London Mayor Boris Johnson branded the PIP cuts a "mistake".
No further welfare cuts planned
In a humiliating climbdown for the government, IDS' successor, Stephen Crabb said there are "no plans" to make welfare cuts to plug the £4.4bn ($6.3bn) Budget black hole. "We have no further plans for making welfare savings beyond the very substantial savings legislated for by parliament two weeks ago which we will now focus on implementing," said Crabb.
"I am absolutely clear that a compassionate and fair welfare system should not be just about the numbers," he added. "Behind every statistic there is a human being, and perhaps sometimes in government we forget that."
As calls for Osborne to follow IDS' lead and resign grew louder, the prime minister faced the unenviable task of damage control. He insisted that under his leadership, the Conservatives remained a "modern, compassionate, one nation" party which is cutting taxes for the lowest paid as well as introducing the National Living Wage.
"None of this would be possible if it wasn't for the actions of this government and the work of the chancellor in turning our economy around," said Cameron in an effort to defuse party tensions. He also praised IDS, who "contributed an enormous amount to the work of this Government and he can be proud of what he achieved".
But Labour cranked up the pressure on an absent chancellor. "It's really up to the Prime Minister to persuade his great friend the Chancellor of the Exchequer to come here and explain how he's going to fill that hole or perhaps he should consider his position and look for something else to do," Corbyn told MPs. "Because clearly he hasn't be very successful at producing a balanced Budget in the interests of everyone in this country, particularly those with disabilities."
According to a Sky News Budget snap poll, 60% of people agreed that last week's Budget "undermines the prime minister's claim to be a compassionate Conservative", while 54% agreed that Osborne should be sacked. The survey was conducted on 21 March with 1,140 interviewees polled.