Raise our taxes to combat poverty, dozens of New York millionaires tell lawmakers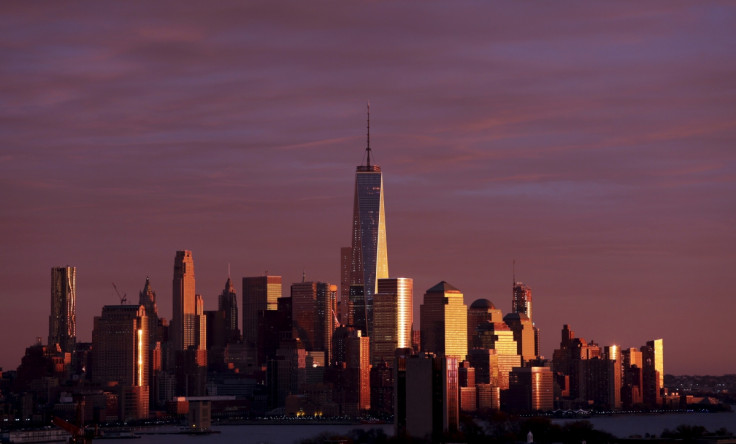 A group of more than 40 New York millionaires have appealed to the state to raise taxes for the rich to combat poverty and rebuild crumbling infrastructure. In a letter addressed to Democratic Governor Andrew Cuomo and other lawmakers on 21 March, they ask for a higher tax rate for the top 1% of earners.
"As New Yorkers who have contributed to and benefited from the economic vibrancy of our state, we have both the ability and the responsibility to pay our fair share," the open letter reads. "We can well afford to pay our current taxes, and we can afford to pay even more.
"Our state needs to invest this revenue in our struggling schools, in anti-poverty measures and in infrastructure improvements. Our state's long-term economic prosperity depends on strong investments in our people and our communities."
The letter decries child poverty in the state which is at record level, "exceeding 50% in some of our urban centres," as well as the number of homeless families. The note has been issued by a subset of the "Patriotic Millionaires", a group of 200 high net-worth US citizens which is dedicated to ensuring that policies benefit the majority of people rather than the wealthy elite.
Signatories include Walt Disney's grandniece, Abigail Disney, Steven Rockefeller, Elspeth Gilmore and Joshua Mailman.
The US Senate, which is dominated by Republicans, opposes a higher rate of tax on the rich. But New York's Democratic-controlled assembly is aiming to push through measures to impose an increased rate on the state's top earners.
Last month Assembly Speaker Carl Heastie revealed the millionaire tax plan to introduce a tax rate of 8.82% for those earning between $1m (£695,646) and $5m, 9.32% for those making between $5m and $10m and 9.82% for those raking in over $10m. But this was opposed by Senate leader and Long Island Republican, John Flanagan.
He said: "Whether it's income taxes, property taxes, business taxes, user fees, or tolls, we don't support raising taxes or asking hard-working New Yorkers to dig deeper into their pockets to pay more."
The view from some of the city's elite earners is quite different, however, with the group of millionaires urging lawmakers to adopt the "1% Plan for New York Tax Fairness".
"Everyone does better when everyone does better," the letter concludes. "We urge Governor Cuomo and the New York state legislature to expand the current millionaires tax and ensure that upper-income New Yorkers like us keep doing their part to invest in our state."
© Copyright IBTimes 2023. All rights reserved.