Having been working on his A Song of Ice and Fire book series for some twenty years, you can understand how author George RR Martin might be feeling some pressure as he writes the final two entries of his life's work.
Until now however Martin has never admitted to such pressure, but speaking to New Mexico In Focus he revealed that pressure from fans of his books and of HBO's television adaptation Game of Thrones has hindered his ability to get the job done.
"Yes, to some extent [the pressure] does [affect me], but when the writing is going well it doesn't matter," he said.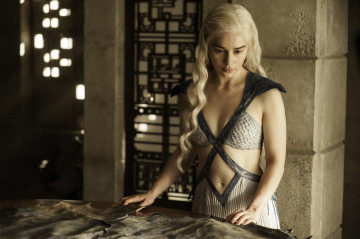 "When I'm there and working, I just kind of fall through my computer screen and I forget the world, I forget deadlines, I forget the TV show, and the emails, and all of that stuff. It's just me and the characters and the world that I'm describing, and I'm writing a page at a time, and a scene at a time, and a word at a time."
He went on to talk about the support he receives from fans, also making mention of a peculiar conspiracy theory that originated from a particularly impatient subset of the series' fan base.
"I certainly feel a desire to finish the book. And it must be said that while I do get a lot of emails and mail of the type you're describing, there are also many, many that are supportive, and probably far more of people saying 'take your time, I love your books, whenever you're ready I'll be here'." he said. "Of course which is an attitude that I find far more pleasant than the 'when will it be done?'" I've actually given up answering the question.
"In the early days, especially after the third book, because the fourth book took a really long time, and I kept being wrong. People said when will it be done, and I'd give an answer and it would not be done by then, I would run into some problem, or decide to rewrite, or I would change course. And once you give a date and then you miss that date, there's an element of the audience that thinks you're doing it deliberately.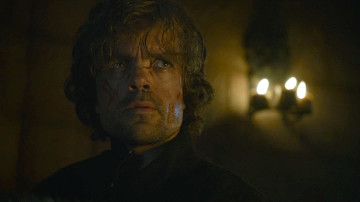 "There are even some strange conspiracy theorists out there who are convinced that I finished the whole thing years ago but I'm just hiding the books in my cellar and releasing them in order to maximise something or other. There's a lot of craziness that goes on, but it's pressure, and the obligation is to the work itself.
"I'm telling a story, however many books you divide it into, three books, four books, seven books, which is what I'm presently going for, it's one story, as much as Tolkien's Lord of the Rings is one story. It has a beginning, it has a lot of middle, and eventually it will have an end."
HBO's Game of Thrones series recently finished its fourth season, which ended where the third book – A Storm of Swords – finishes. This leaves two books for the TV show to cover before they begin to catch up, though it is likely Martin's next book The Winds of Winter will be released next year, though he won't be held to any date.
As for the final book, A Dream of Spring, well that's anyone's guess.
You can watch the full interview below...