George Zimmerman is auctioning off the gun he used to shoot 17-year-old Trayvon Martin, in order to raise funds to "fight" the Black Lives Matter (BLM) movement, it was reported on Thursday (12 May). The former Neighbourhood Watch volunteer is offering people the chance to own a "piece of America history" by selling the weapon on the Gun Broker website.
The web posting was removed just as the auction was due to begin with an opening bid of $5,000 (£3,450), although later, the United Gun Group said it would now host the auction.
Zimmerman was acquitted of murder in 2013 after he shot dead the unarmed teenager in Florida. His lawyers said he had acted in self-defence, but the all-female jury's verdict caused widespread protests and unrest across the country.
In a description on the auction site for the Kel-Tec PF-9 9mm, Zimmerman said the "American Firearm Icon" was used to "defend my life and end the brutal attack from Trayvon Martin" on 26 February, 2012. Zimmerman said he made the decision to sell off the gun after it had been returned to him by the Department of Justice and claimed many had "expressed interest in owning and displaying the firearm" including The Smithsonian Museum in Washington DC.
The one-day auction for the gun will begin at 11am ET (4pm GMT) on Thursday 12 May and end after 24 hours. The pistol has a starting bid price of $5,000 (£3,400).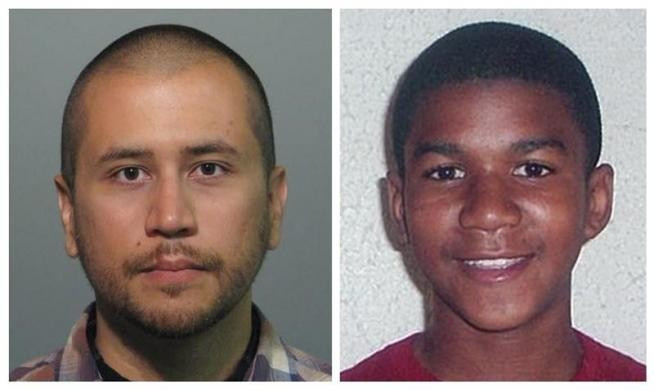 Zimmerman said a portion of the proceeds will be used to "fight BLM violence against Law Enforcement officers" and end Hillary Clinton's "anti-firearm rhetoric". The Trayvon Martin foundation - set-up in the wake of the teenager's death in a bid to "end senseless gun violence" - did not respond to Zimmerman's actions directly, but told FOX 35 in a statement: "The Trayvon Martin Foundation is committed to its mission of ending senseless gun violence in the United States. This election season, we are laser focused on furthering that mission. As such, the foundation has no comment on the actions of that person."