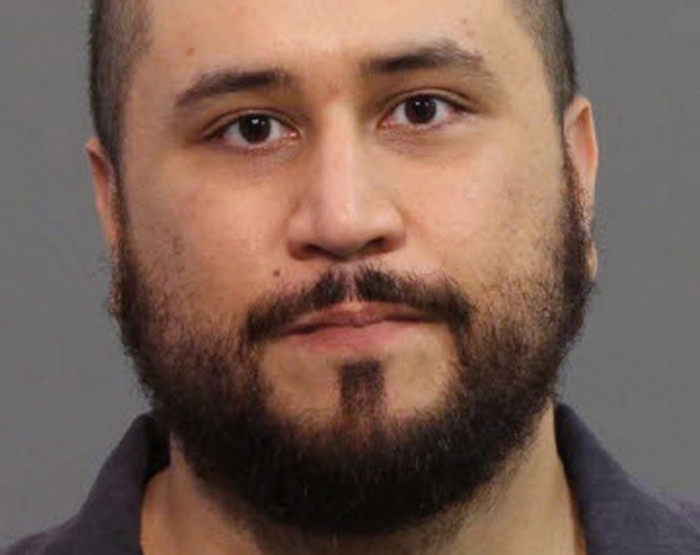 George Zimmerman – the man who was cleared of murdering unarmed black teenager Trayvon Martin – is now selling Confederate flag artwork at a gun store declared a "Muslim-free zone" by its owner. The former Neighbourhood Watch volunteer has teamed up with the Florida Gun Supply to sell prints of the controversial flag in order to raise legal cost for the store's owner Andy Hallinan.
Hallinan, described as a "true patriot" on the Florida Gun Supply website, is currently being investigated for potential federal civil rights violations after he declared his shop a "Muslim-free zone" in a video posted online in July.
The artwork can be purchased for $50 (£32) if paid on a credit card, or $48.90 if paid in cash. Those who purchase a print will also be put in a prize draw to win the original Confederate flag artwork "which could be worth up to $100,000". Zimmerman's previous artwork was sold on eBay for $100,099.99.
Zimmerman will be splitting the revenue from sales of his latest artwork with Hallinan after he heard the shop owner was being sued by the Council of American Islamic Relations [CAIR] because of his decision to ban Muslims from his store. The rest of the money, after Zimmerman and Hallinan have supported their "legal funds, living expenses, and advancing their mission to change the country" will go towards the Boys and Girls Club.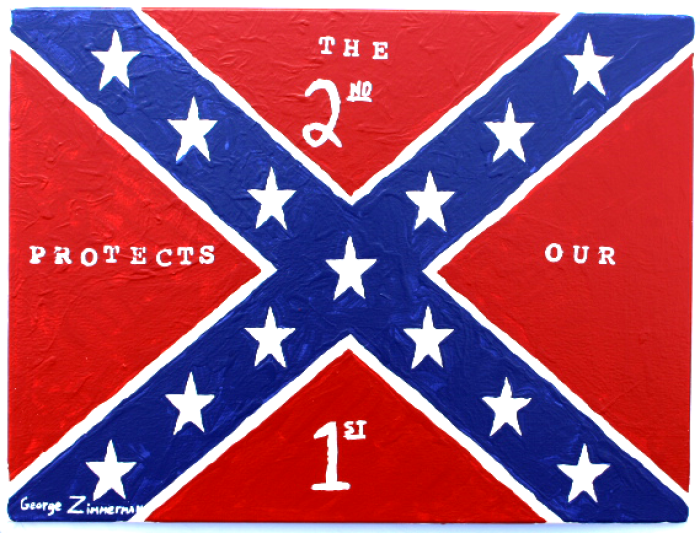 "I didn't want to see you give up the fight simply for financial reasons," Zimmerman tells Hallinan in a video posted on the store's website. "[CAIR has] endless resources, they have tons of money. I just wanted to do my part."
In a description of the artwork, Zimmerman adds: "The caption, 'the 2nd protects the first' is a double entendre. The first flag I painted on this canvas was an American Flag, but decided to repaint over it with the Confederate Flag when I heard Andy was getting sued by CAIR. The 2nd flag I painted was the Battle Flag – which we need in America in order to protect the first."
The Confederate flag has gained widespread attention in the US in the wake of the North Charleston shooting. The suspected gunman, white supremacist Dylann Roof, was frequently photographed posing with the flag, which already has connotations of slavery in the US.
South Carolina eventually passed a bill to remove the Confederate battle flag from its state capitol grounds three weeks after the shooting.
In a section called Isn't the Confederate Flag racist? posted underneath where to buy Zimmerman's artwork, the Florida Gun Supply website states: "The Confederate flag has been used by a small amount of people to incite racism, however, it has not become a symbol of racism. You cannot assume everyone who flies a Confederate Flag is racist in the same way that you cannot judge every Muslim to be a terrorist, or every gun owner to be a serial killer."