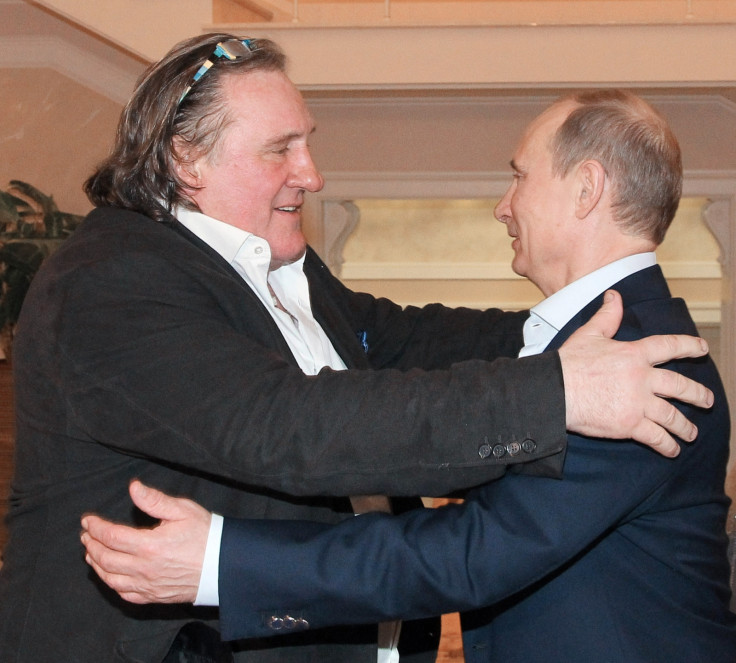 French actor Gerard Depardieu has been banned from entering Ukraine for five years after making statements in support of Russia's annexation of Crimea.
Ukrainian government spokeswoman Olena Hitlyanska said the 66-year-old, known for films including Green Card and Cyrano de Bergerac, would not be allowed to enter the country, Reuters reported.
The ban follows a statement by Ukrainian Culture Minister Ivan Kirilenko who said earlier in July that Depardieu was on a blacklist of 117 names from the arts and entertainment world who had "spoken out in support of the violation of Ukraine's territorial integrity and sovereignty".
Depardieu was granted Russian citizenship in 2013 by President Vladimir Putin after fleeing France in protest at high taxes brought in by the new government.
The controversial actor, who in the past has been accused of assault, urinated in the aisle of a passenger plane, and was arrested for drink driving, has defended Russia's policies in comment to the media, and in his autobiography remarked of meeting the Russian president that "Putin immediately liked my hooligan side".
In an interview at the Cannes Film Festival in May, when asked about the Ukraine conflict, Depardieu said: "What can I say about such a conflict? If Crimea had been American it would have been a different matter… There's so many different ethnic groups in Russia."
The actor, who recently starred as disgraced French politician Dominique Strauss-Khan in biopic Welcome To New York, is believed to own several vineyards in Ukraine.