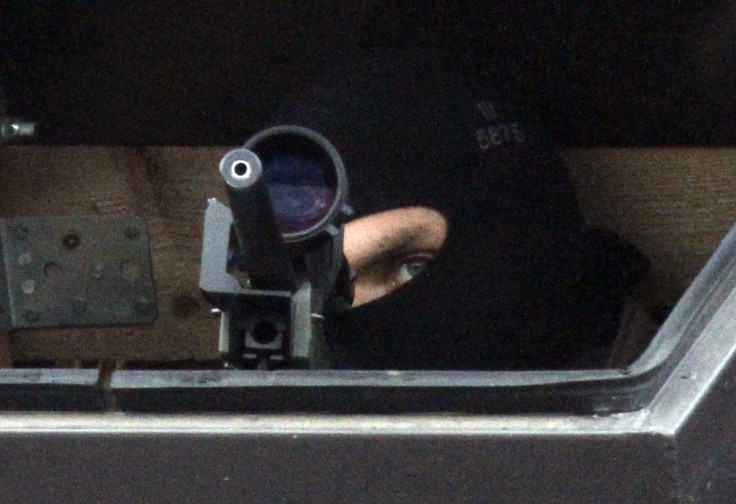 A former German army sniper has been jailed for 20 years after being caught offering his services as a hitman to the US's Drugs Enforcement Administration (DEA) agents posing as drugs cartel members.
US District Judge Laura Taylor Swain said she hoped Dennis Gogel's sentence would deter others from putting specialist skills gained in the military to use in criminal organisations, the Associated Press reported.
Judge Swain cut two years from Gogel's recommended 22 years sentence after he expressed remorse for his crimes at a court in Manhattan. "How stupid I feel to have engaged in something like that," Gogel said. "I truly am sorry," he told the court ahead of sentencing.
Gogel, 29, who left the German army in 2010, was one of five men, three of them ex-military snipers, arrested following a sting operation by the DEA. According to court documents, the men were recorded in telephone conversations agreeing to kill a DEA agent and a boat captain supposedly providing information to authorities on a cartel trafficking operation. The hits were supposed to take place in Liberia.
Gogel pleaded guilty in January 2015 to charges including conspiracy to murder a law enforcement agent and a person helping a law enforcement agent.
In July, former US soldier Timothy Vamvakias who also pleaded guilty to charges relating to the plot was sentenced to 20 years in jail. Two other members of group have also pleaded guilty.
Prosecutors claim that Joseph Hunter, a former US soldier nicknamed Rambo, was the leader of the sniper team and recruited the other members. He is to be sentenced next month after pleading to charges which carry a maximum life sentence. His lawyer claims that he was suffering from depression and post-traumatic stress following his career in the US military.