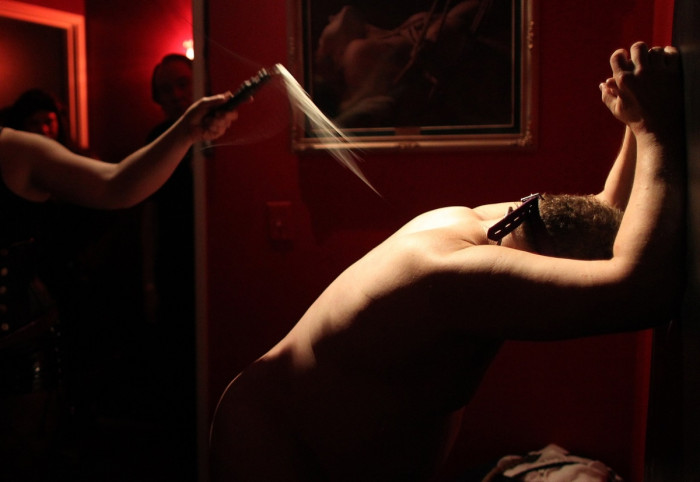 A German salesman stands accused of chopping up a bank clerk and cooking his head after a bizarre sex act turned violent.
The Berlin Regional Court has heard how the 37-year-old clerk invited the accused to his apartment in Marienfelde, south Berlin, in January 2012 to enact his wild sexual fantasies.
Prosecutors said the victim asked to be tied to a bed before having his mouth and nose taped shut. They claim he died of either suffocation or an overdose on painkillers.
Then, they allege the 45-year-old defendant chopped up the man's body and cooked his head.
However defence lawyers are seeking to either secure an acquittal for their client, or reduce the conviction from manslaughter to bodily harm resulting in death, which carries a lighter sentence.
They say that the victim wanted to die during the act and used the defendant to carry out his wish, according to BZ newspaper.
During an initial trial the prosecution attempted to secure a conviction of murder, but that charge has been withdrawn for the second trial.
The accused has already served more than three years in prison for assault resulting in death after the first trial, but that sentence was lifted last autumn by the German Federal Supreme Court.
The Berlin Regional Court is expected to make a decision on 26 June.