German military investigates right-wing extremists in ranks - including Nazi-saluting soldiers
One serviceman called for the introduction of the death sentence for 'typical foreigners'.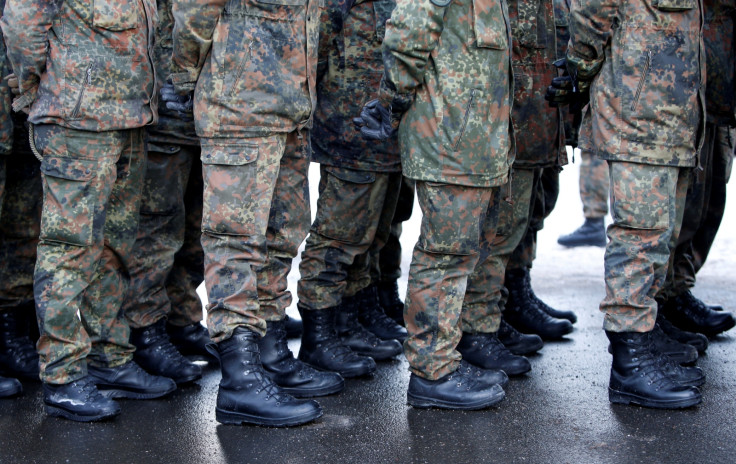 The German military could have as many as 275 right-wing extremists within its ranks – with one soldier heard saying "Heil Hitler" and another seen performing a Nazi salute.
The figures were provided by the country's defence ministry in a letter responding to a parliamentary question.
They showed the military's counterintelligence service is probing 143 cases from 2016 and a further 53 cases from this year so far. The remainder of the 275 investigations stem from before 2016, according to German broadcaster Deutsche Welle.
A large proportion of the cases being probed are said to relate to racist comments posted on the internet, but some include servicemen accused of racially abusing colleagues with migrant backgrounds.
The defence ministry acknowledged some of the most serious cases had not been dealt with strongly enough.
One incident, known as Case 29, involved a soldier who was heard saying "Heil Hitler," "Heil our leader" and "Sieg Heil, comrades".
"The case was passed on to the military prosecutor and the public prosecutor's office, but neither an early dismissal nor a service ban took place," the defence ministry said.
Another case saw a serviceman investigated after he gave a Nazi salute while on a trip to Riga, Latvia. It is illegal in Germany to show Nazi symbols, like swastikas, in public or make salutes associated with Adolf Hitler's regime.
The soldier was disciplined and allowed to keep his weapon, the defence ministry said.
A third incident saw another soldier "only disciplined" for using a Facebook page associated with the far-right German political party National Democratic Party (NPD) to spread racist remarks, including calling for the death sentence for "typical foreigners".
In January, Germany's Federal Constitutional Court said the NPD resembled the Nazi Party but rejected an attempt to have it banned, saying it was too weak to endanger democracy.
Ulla Jelpke, a speaker for the Left Party in parliament, who requested the recent figures, described the military's handling of right-wing extremism as "highly problematic".
"Whoever turns out to be a Hitler fan needs to get out of the army," Jelpke said.
From July, all new military recruits in Germany will be subject to a security background check before being allowed to enter the military.
This comes after reports that Islamic extremists may be trying to sign up with the country's military to receive training so they can carry out attacks.
© Copyright IBTimes 2023. All rights reserved.